All 18 bodies identified after train crash
The bodies of the 18 people who died in Monday's train collision in Buizingen (Halle, Flemish Brabant) have all been identified. The victims are 14 men and 4 women. Fears that a 19th body might be found under the wreckage, proved unjustified.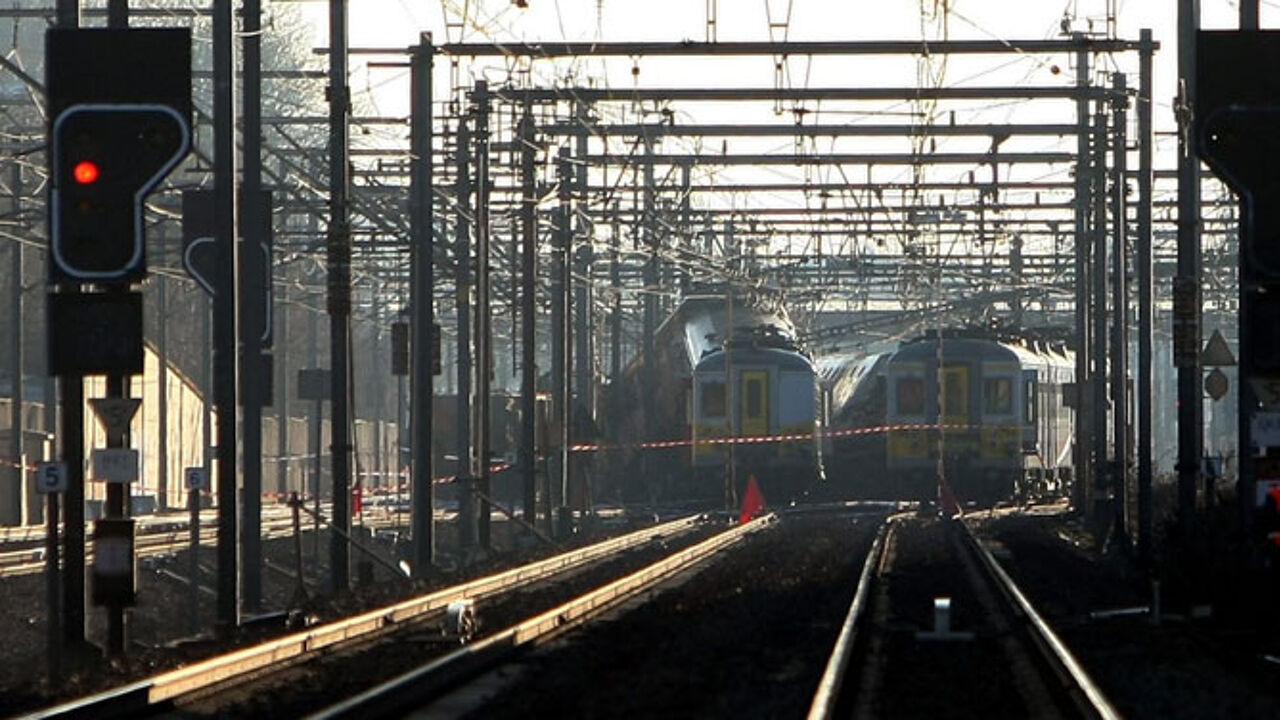 Due to privacy reasons, investigators have not released the identity of the victims, but the majority are people from the area of Mons in Wallonia. The families of the victims have been notified and can count on psychological help.
Last night, the carriages that remained intact after the crash, were town away to the station of Schaarbeek (Brussels). The wreckage of the other carriages will be removed as from tomorrow. Cranes have already arrived at the crash site.
Investigators have delayed the clear up for a day until they can determine whether or not there is another body under the train, as one passenger remains unaccounted for. Later, it turned out that the man was not on the train after all.
The complete removal of all the train parts could take ten days. It could take until the end of February until all infrastructure has been repaired. Only then will train services return back to normal.