Belgian football gets European boost
The three Belgian football teams left in a European competition, did well in the Europa League yesterday, although it remains to be seen whether they will be able to qualify in next week's return matches. Club Brugge and Standard won their home games, with Anderlecht clinching a draw in Spain.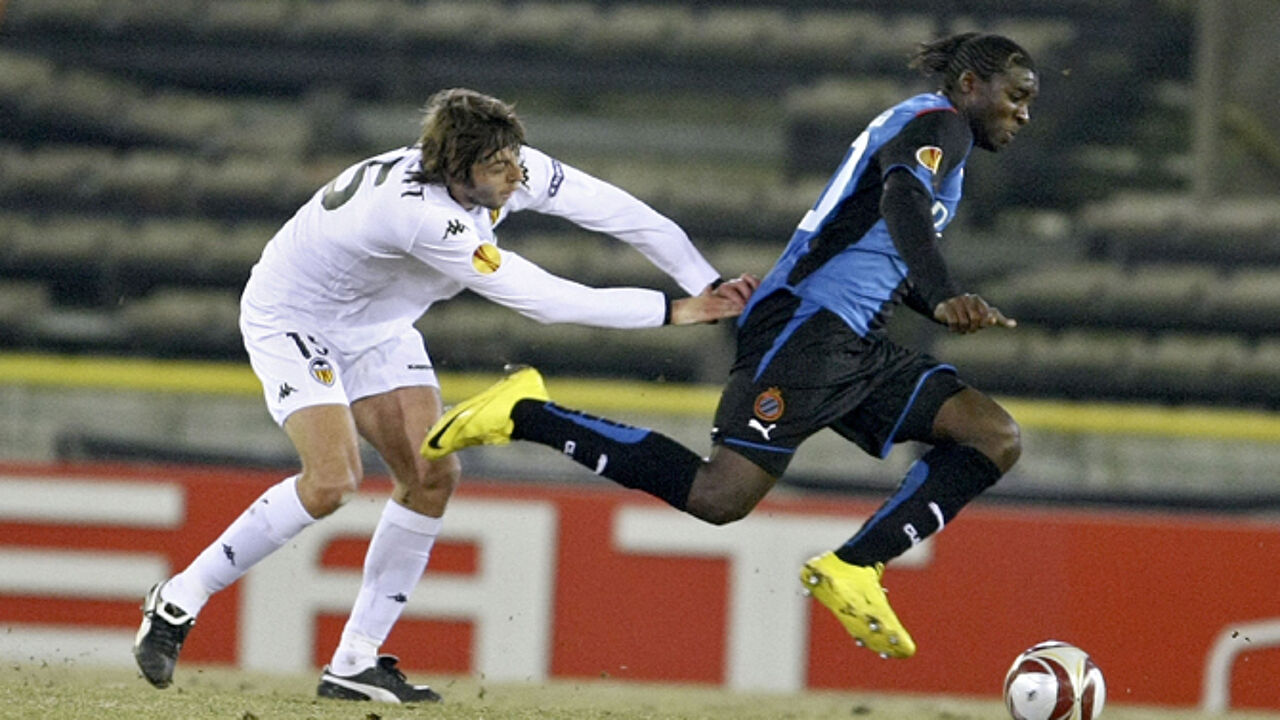 Belgium has no teams left in the Champions' League, but still has three teams in the Europa League last 32.
Club Brugge surprised their home fans by beating Spain's Valencia 1-0 in Bruges. Valencia were reduced to 10 men just after the break, when David Silva was shown a second yellow card. Two minutes later, Brugge striker Dorge Kouemaha scored the only goal of the match, with a little help from Valencia's goalkeeper who let the ball slip through his fingers. Brugge goalkeeper Stijn Stijnen prevented Valencia from scoring a goal with some top-notch saves.
Standard also played at home but were 2-0 down at the break, after two goals by Marc Janko. Things were not looking good for Standard, but the tables turned when the "Rouches" (the Reds) were awarded a penalty on 67 minutes. Axel Witsel scored, and from that moment Standard regained the momentum. Igor De Camargo, with a thundering shot (photo), and Witsel, with a header, made it 3-2 in the last quarter of the match.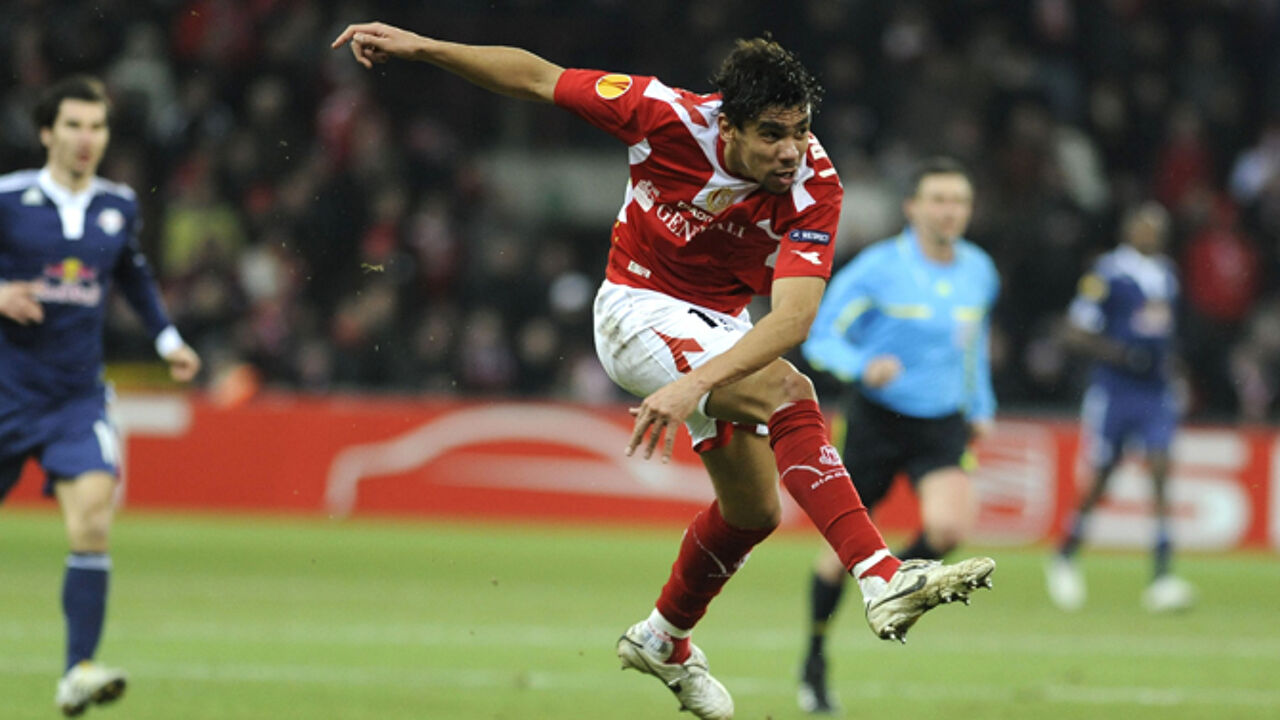 Anderlecht manage a draw
Anderlecht played Athletic de Bilbao in Basque country, managing a 1-1 draw. Argentine midfielder Lucas Biglia put Anderlecht in the lead after 35 minutes of play, and after a nice effort by young Anderlecht striker Romelu Lukaku (photo).
The Basque squad upped the pressure after the break. This resulted in a goal by defender Mikel San José on 58 minutes. Anderlecht stood firm and returned to Brussels with a draw. 
Five fans were detained after the match, which was marred by crowd violence. Visiting fans had clashed with police before the game, and supporters confronted each other after the final whistle. Four Belgians and one Spaniard were detained, local police reported.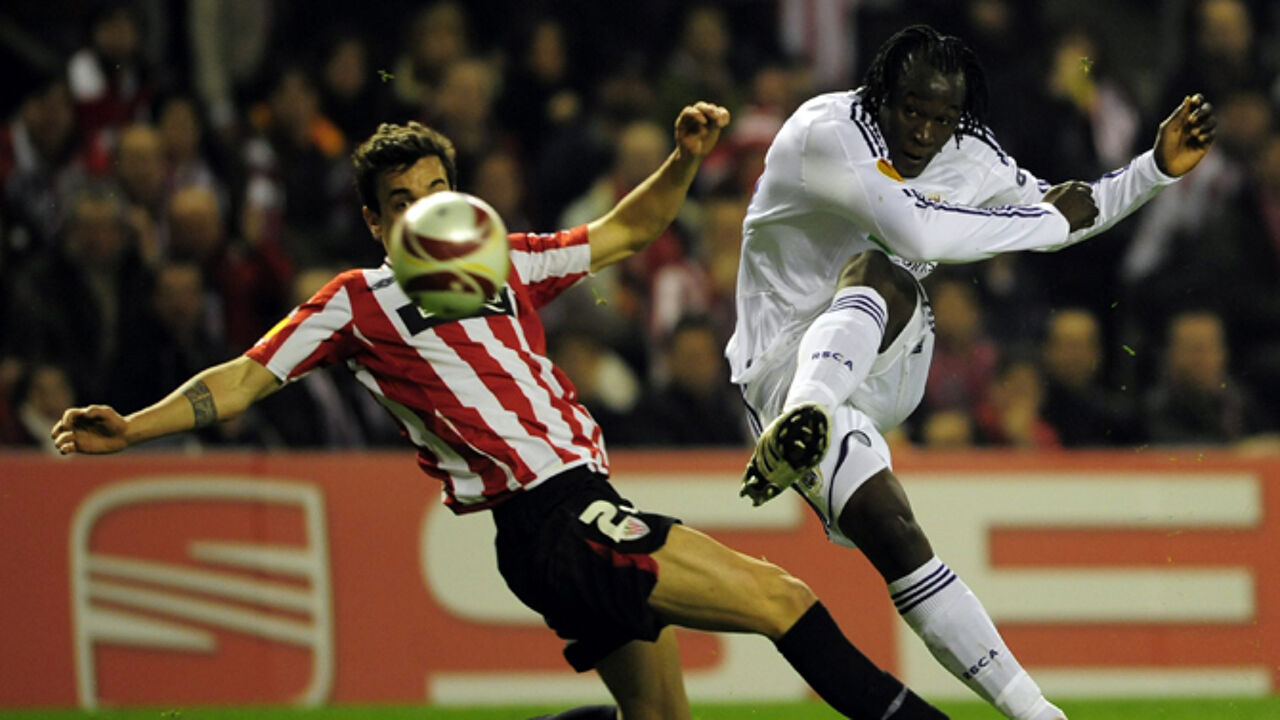 Good news for Belgian football
The return matches will be played next week. Club Brugge and Anderlecht are expected to have a tough match, defending a small bonus. Anderlecht do not need a win, unless Bilbao score 1 or more goals in Brussels.
Yesterday's results are good news for Belgian football, as Belgium could drop a few places on the UEFA rankings. The consequence would be that Belgium will only have one instead of two teams in the Champions' League in two years' time. However, if Belgian teams continue to do well, this will not be the case.