"Standard facing a catastrophe"
Champions Standard de Liège are in trouble. After losing the top match against Club Brugge, missing the top 6 and the play-off I competition is a realistic possibility. Anderlecht beat KV Mechelen and keep first position.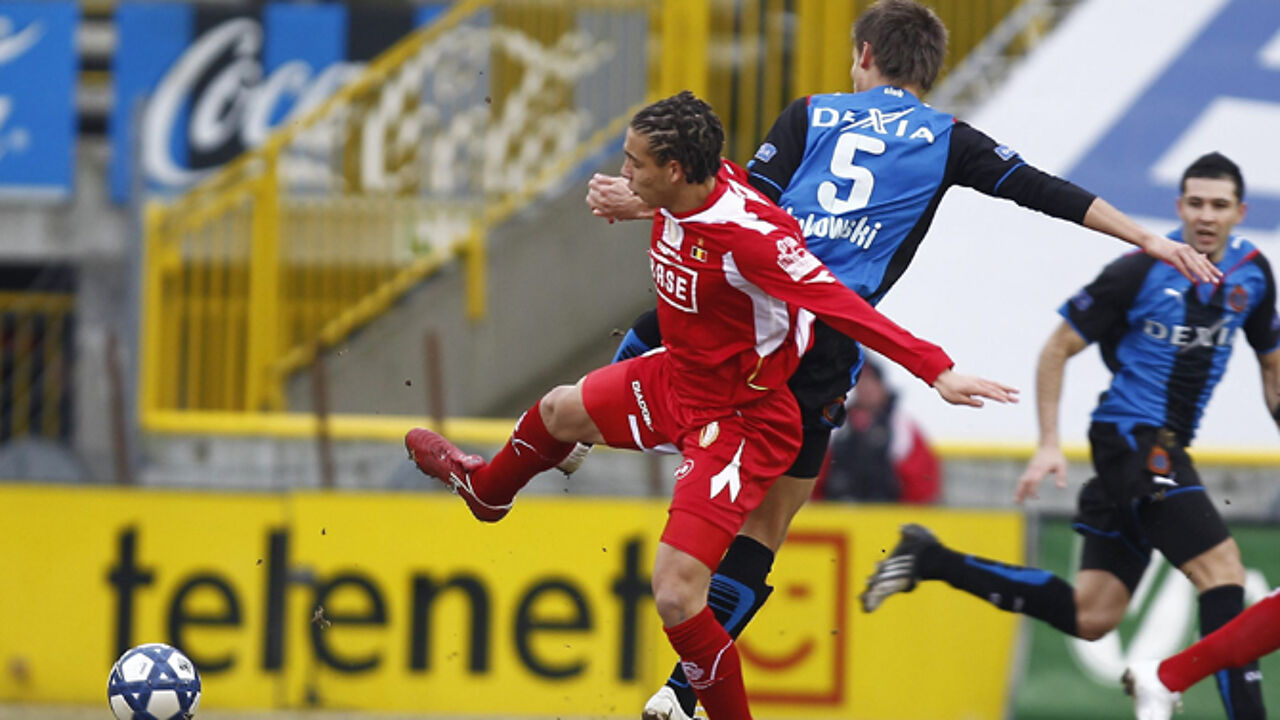 This season, the Belgian football league has undergone a major change. After the "normal" competition, the top 6 will play a round-robin competition (play-off I) to determine which team will take the league title, and which teams will take second and third place (and play in the Champions League preliminaries or the Europa League next season). 
As from 7th place, teams will have to play in the play-off II competition with the "smaller" teams. The winner of that competition will meet the number 4 of the play-off I for the final European ticket.
Champions Standard are now facing the humiliation of having to play the play-off II competition. The team from Liège went 1-0 ahead in Bruges, but a Wesley Sonck penalty and a Dorge Kouemaga goal put Bruges ahead in only 6 minutes' time just after the break (photo).
An unfortunate defeat for Standard, that now have to win their two matches left, and then still depend on the results of other teams. "A catastrophe is imminent now", Standard captain Steven Defour admitted to reporters after the match.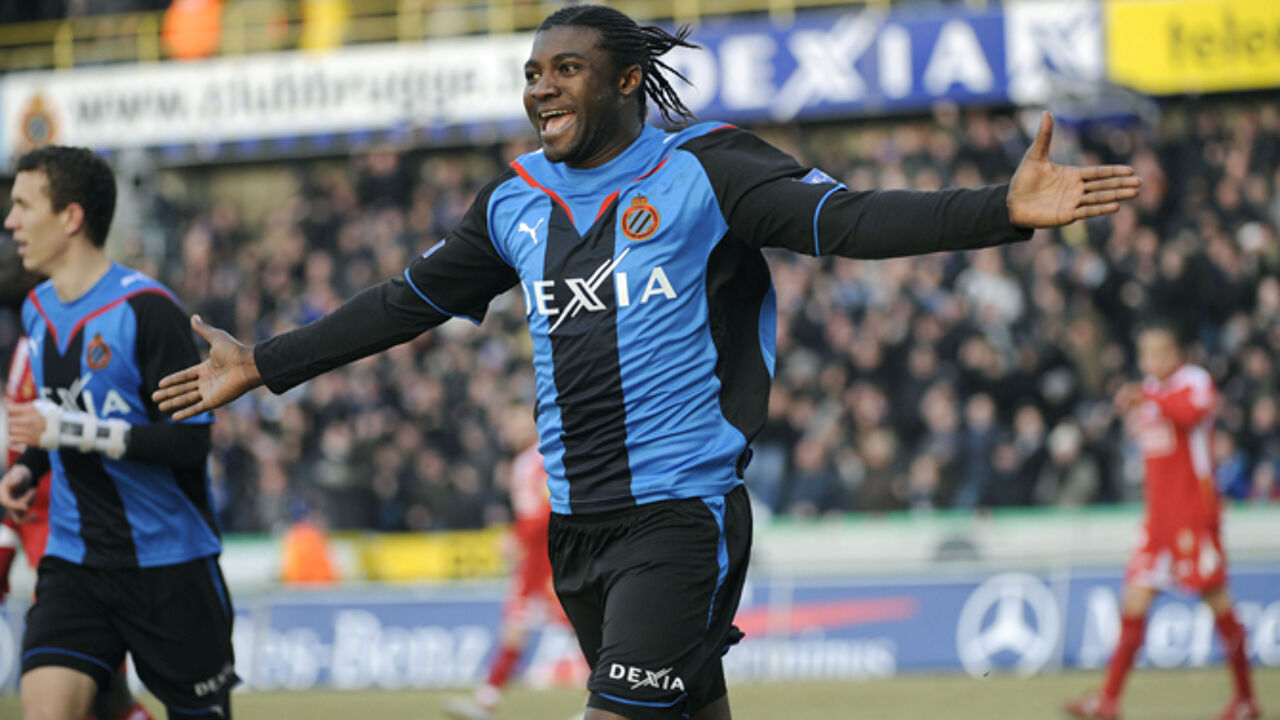 Anderlecht beat KV Mechelen
Anderlecht remain the hot favourites to clinch the league title. The Brussels club was first stunned by KV Mechelen, but survived overcame strong opposition in the second half, with goals by Guillaume Gillet and young striker Romelu Lukaku.
Anderlecht keep the lead with 7 points ahead of second-placed Club Brugge. AA Gent are in third place, 8 points behind Club Brugge. KV Kortrijk, Sint-Truiden and Zulte-Waregem make up the top 6 and are virtually qualified for play-off I. Standard are in 7th place.