Victories for Cercle and Lokeren
There were just three First Division games on Saturday. Sporting Lokeren picked up three valuable points with a 1-0 home win against Westerlo. Cercle Brugge won by the same score against Racing Genk, while the match between KV Mechelen and KV Kortrijk ended all square.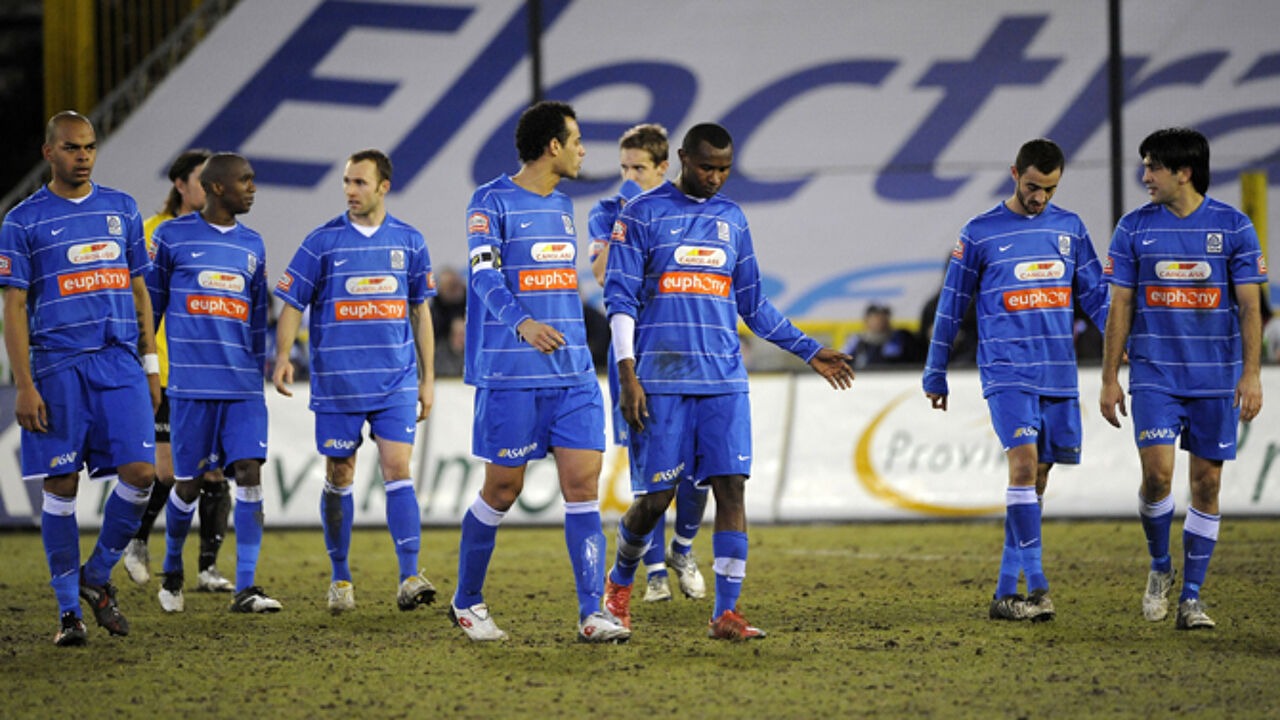 Tomo Sokota's eighth minute goal (photo) was all Sporting Lokeren needed to take all three points from their match against Westerlo.
Although Westerlo were the better side during much of the the second half, the nearest they came to scoring was a De Petter strike in the final minute.
The result sees Lokeren move off the bottom spot.
The East Flemings now have eighteen points from twenty-four games.
Westerlo is twelfth with twenty-eight points from twenty-six games.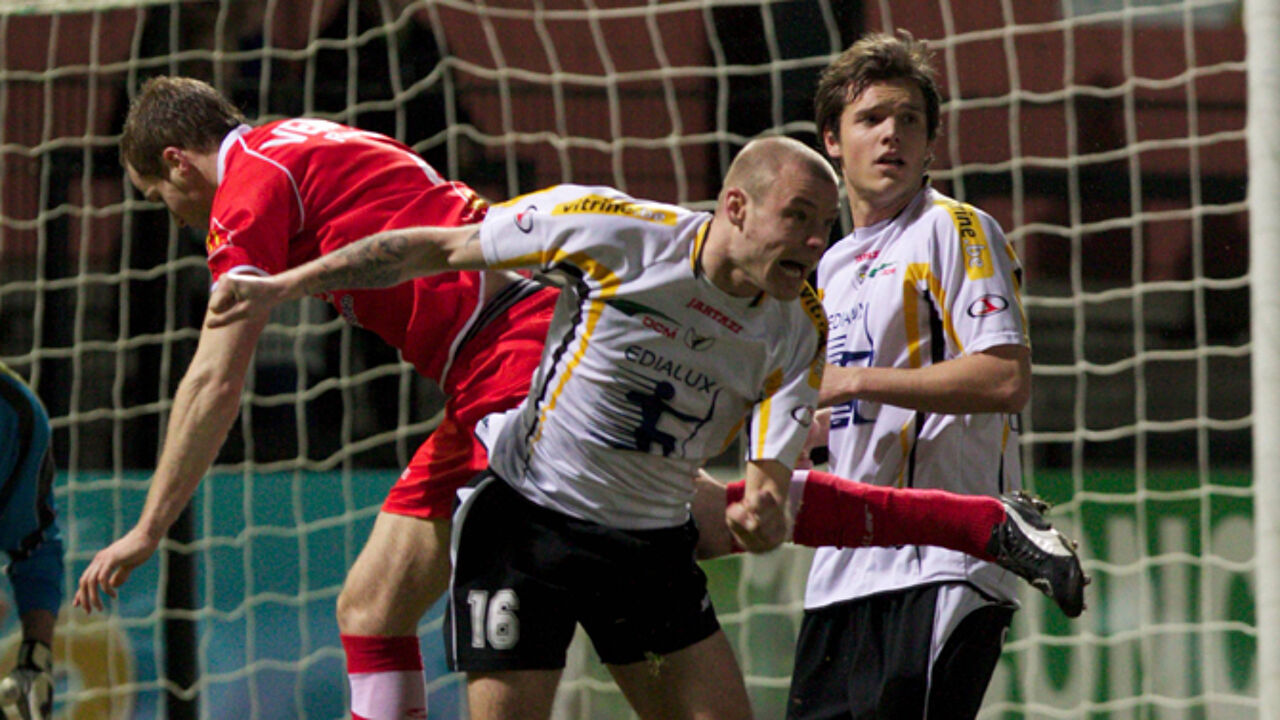 Foley dashes Genk's hopes
A twenty-seventh minute goal by Cercle Brugge's Irish striker Dominic Foley (photo) was enough to give the East Flemings victory in their game against Racing Genk.
Genk's hopes of a place in the top six now seem further away than ever.
Although Genk started strongly, it was Cercle that took the lead.
Racing Genk tried to level the score with both Buffel and Barda having great chances.
Cercle too had several chances to widen the score.
Cercle Brugge is now eleventh in the league with thirty-two points from twenty-five games.
Racing Genk is tenth with thirty-three points from twenty-five games.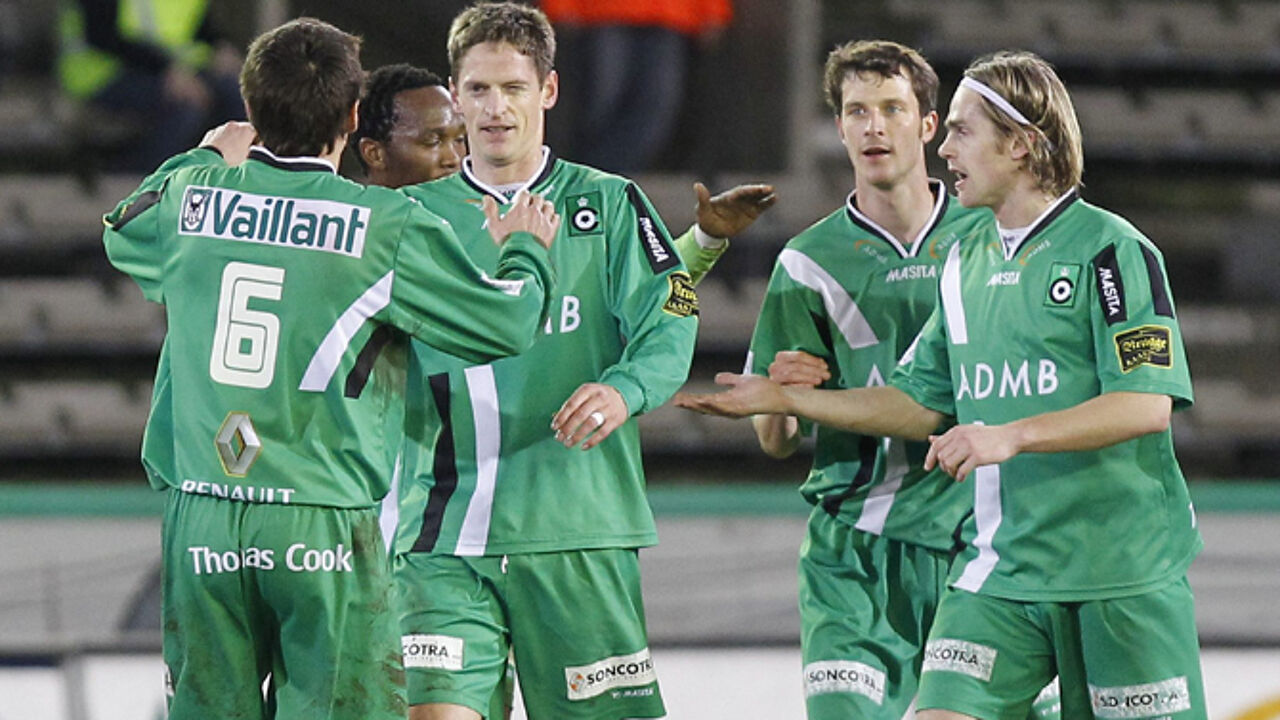 Kortrijk wins against ten-man Mechelen
KV Mechelen seemed to have the match well under control after Tom Soetaers' thirty-fifth minute goal.
However, two red cards in just two minutes saw the home side go down to nine men.
With a two-man advantage during the final twenty-five minutes of play, it didn't take KV Kortrijk long to draw level.
Laurent Ciman's (photo) seventy-sixth minute goal was enough for the West Flemings to draw level.
Kortrijk looked like taking all three points, when Benteke headed home in the final minute of play.
However, the goal was disallowed for pushing.
KV Kortrijk is now fourth in the league with forty-one points from twenty-six games.
KV Mechelen is ninth with thirty-three points from twenty five games.