Genk's night at Germinal Beerschot
In last night's play off match in the Play-off II Group Racing Genk treated Germinal Beerschot to a real royal thrashing. The final score: Germinal Beerschot 1 Racing Genk 3.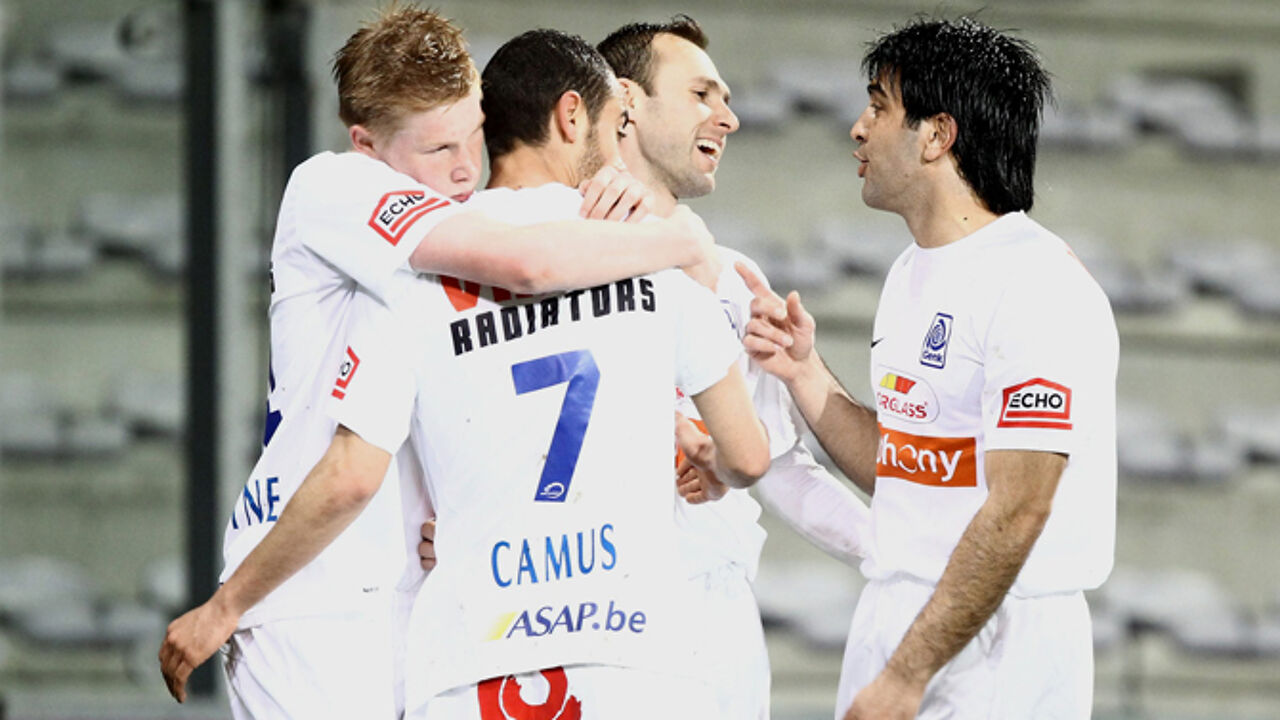 Buffel started the scoring in the 17th minute putting Genk's first goal on the scoreboard.
Barda took his time but secured a second goal for the visitors in the 86th minute.
Two minutes later Wamfor made Germinal Beerschot's first goal, but it was to little avail.
In injury time Yeboah made the home eleven's humiliation complete with a third Genk goal.
After one match Genk are now joint leaders of Play-off Group II together with Standard de Liège.