Extremist Muslims prevent free speech
The Belgian-Dutch author Benno Barnard wanted to give a lecture at Antwerp University on Wednesday night, but he was prevented from speaking by a group of extremist Muslims.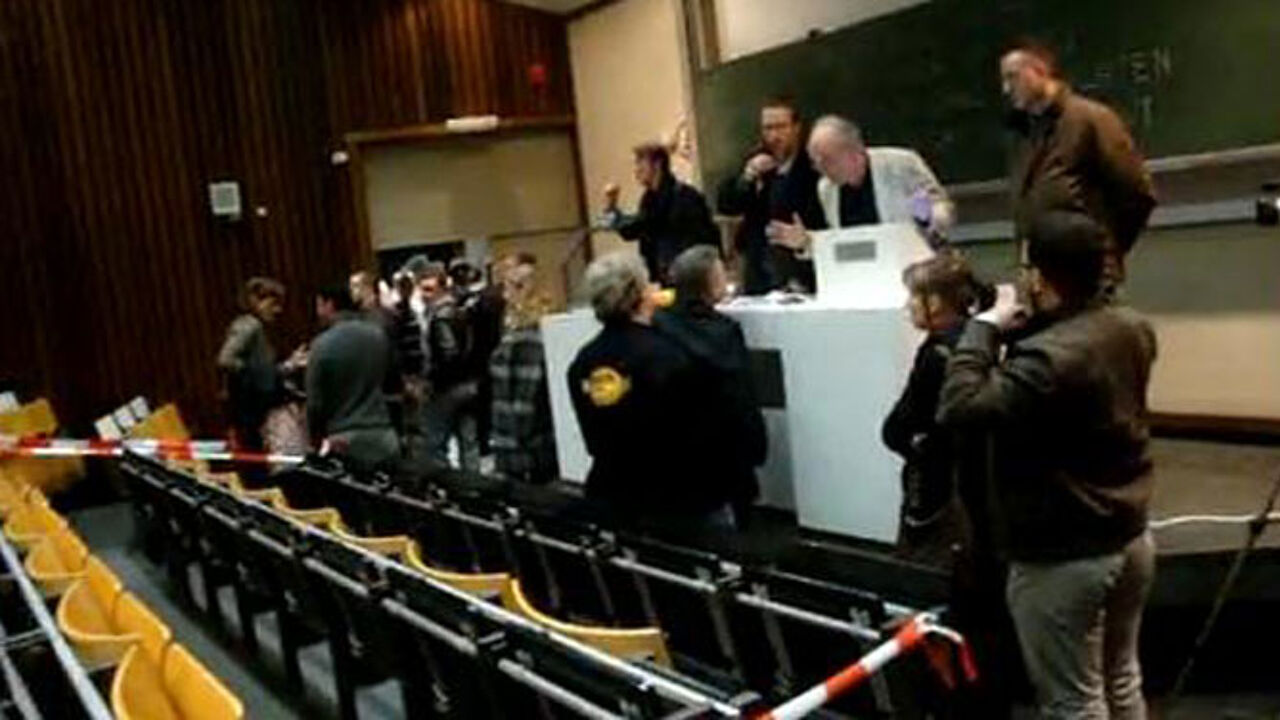 As soon as Mr Barnard started to speak they launched their protest.
The reading was organised by the Freethinkers' Department of the university and had been given the title "The Islam Debate: Long live God, Down with Allah".
After the disturbance Mr Barnard told newsmen: "The title of the lecture was enough for some extremists to disturb the reading even before I had said anything."
"I was surprised when I saw so many Muslims in the hall at the beginning of the reading. It soon became clear that they were not just here to listen. A text message had been sent out and there was also a posting on the website sharia4belgium calling on people to disturb the lecture."
Mr Barnard has now decided to file a complaint against those present who threatened him.
He was tipped off before the reading about the possible presence of radical Muslims and hired a body guard. The police too had been alerted and were in the auditorium but could not intervene as long as nothing had happened.
Speaking on Thursday the author said: "Nowadays you need a police presence if you plan to criticise Islam."
The university rector Alain Verschoren said that the title was provocative enough to trigger a debate, but debate did not get a chance: "I think it's a pity that dialogue did not get a chance because the lecture was disturbed in the first minutes."
The police led a score of Muslims out of the building in the Rodestraat.
The protesters shouted loudly, but there was no violence. Nobody was detained.