Briton breaks cheese sculpture record in Ostend
A British artist and his team succeeded in creating the World's biggest ever sculpture made from cheese on Wednesday. Baldrick Buckle's team's sculpture weighs in at a massive 1,059 kg.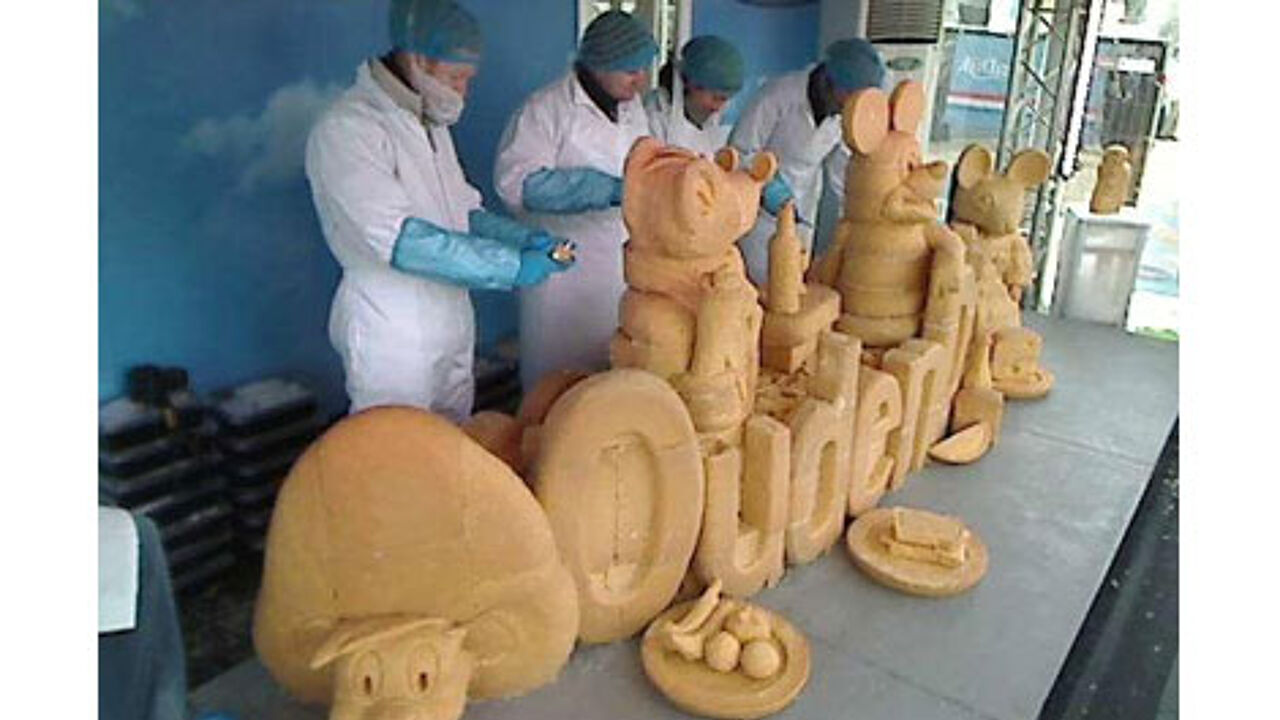 The record attempt was held in the West Flemish coastal resort of Ostend and was part of a series of events to mark Cheese Day.
The previous record stood at just 600kg.
Baldrick Buckle's sculpture is made from Oudendijk cheese.
At total of one hundred 16kg cheeses were used to make it.
All the cheese that had to be cut away to make the sculpture was given to local organisations that help the disadvantaged such as Poverello.
The four mice that form a central feature of the sculpture include Speedy Gonzalez and Mickey Mouse.
Baldrick Buckle's four-man team worked for five days on the sculpture.