Belgian Government sends condolences to Poland
The Belgian Prime Minister Yves Leterme and the Foreign Minister Steven Vanackere (both Flemish Christian democrat) have sent a message of sympathy to the people of Poland. In a joint press statement they spoke of the Belgian Government's shock at the death of the Polish President Lech Kaczynskiin a plane crash in Russia.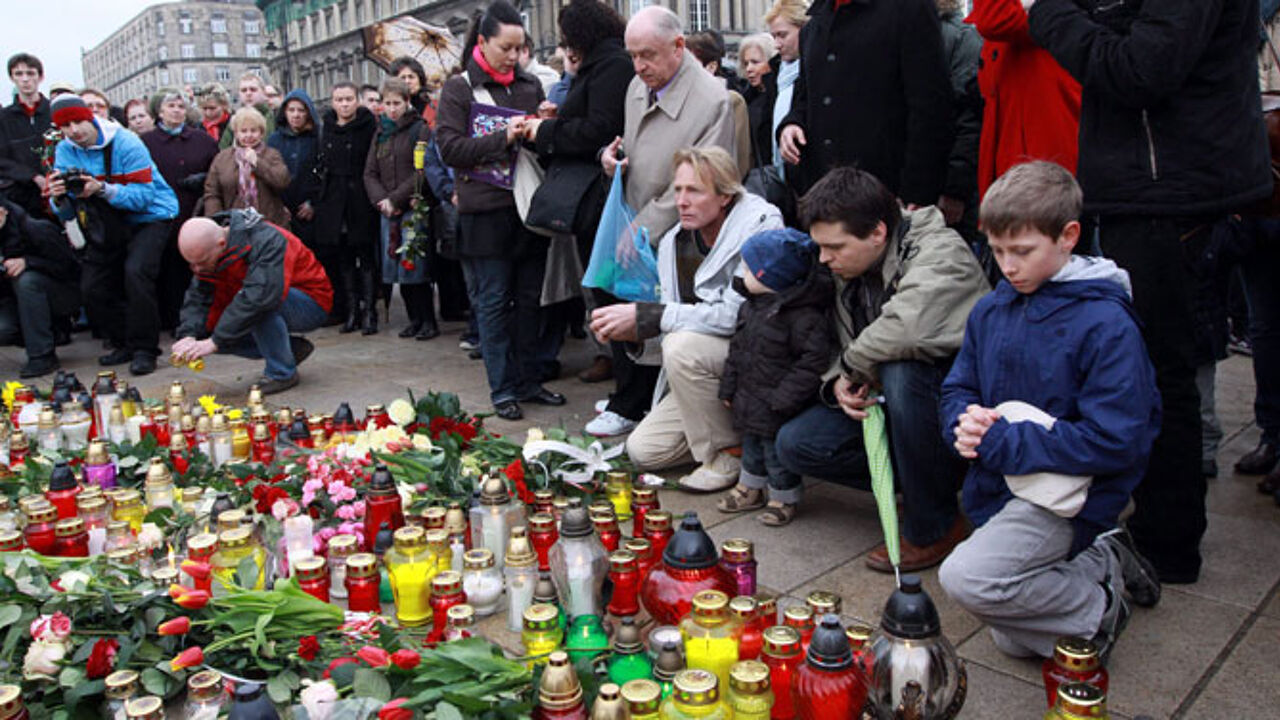 Among the nine-five other victims of the crash were Poland's army chief, the country's central bank governor, MPs and leading historians.
The Polish delegation was flying in from Warsaw to mark the 70th anniversary of the Katyn massacre of thousands of Poles by Soviet forces during WWII.

"In the name of the Belgian Government and in our own name we would like to express our deepest sympathy to the Polish Government, the Polish people and the families of the victims", Messers Leterme and Vanackere wrote.
Meanwhile, around a hundred mourners gathered outside the Polish  Embassy  in Brussels on Saturday afternoon.
A special Mass will be held at the Dominican Church, near to the embassy on Sunday.