Freight train derails in East Flanders
A freight train derailment on Saturday afternoon means that rail services have been suspended on the line between Ghent and Deinze (both East Flanders). The freight train was on its way from Mouscron in Hainaut province to the port of Antwerp when three of its wagons left the track at Deinze, around 15km south of Ghent.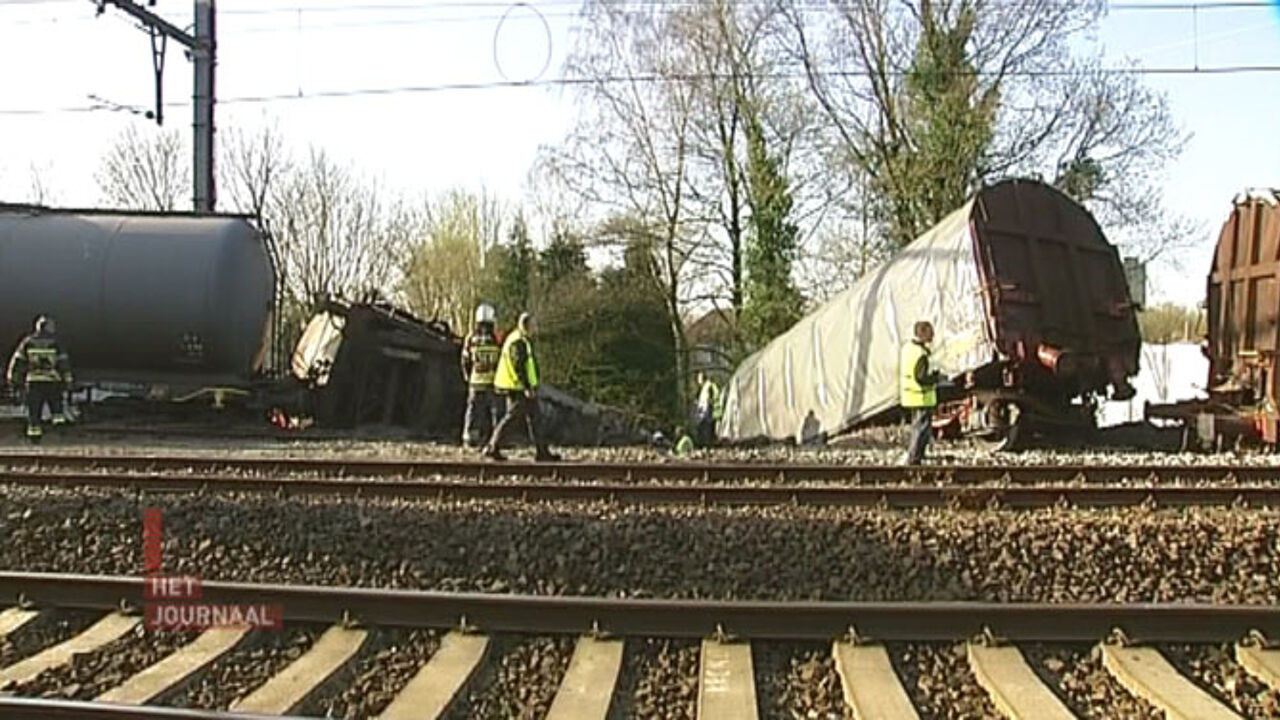 Initially, there were fears that the chemicals it was carrying might explode and the N43 highway that runs next to the track was closed for a time.
The surrounding area was evacuated.
The Provincial Disaster Coordination Plan was in force for a time on Saturday afternoon.
The Provincial Governor of East Flanders André Denys has called for a meeting with Belgian Railways to discuss the transportation of hazardous goods on the rail network.
Mr Denys says that too much time elapsed on Saturday before the emergency service knew whether or not the chemicals in one of the derailed wagons might explode.
However, a spokesman for the company the manages Belgium's rail infrastructure Infrabel, Frédéric Petit, told the VRT that Infrabel had given details of the goods being carried as soon as the derailment was reported.