Leterme hands in resignation to the King
The Federal Prime Minister Yves Leterme (Flemish Christian democrat) has offered King Albert II his government's resignation. The resignation request came after the Flemish Liberals announced that they were to quit the Federal Government. King Albert II has reserved judgement on the resignation request.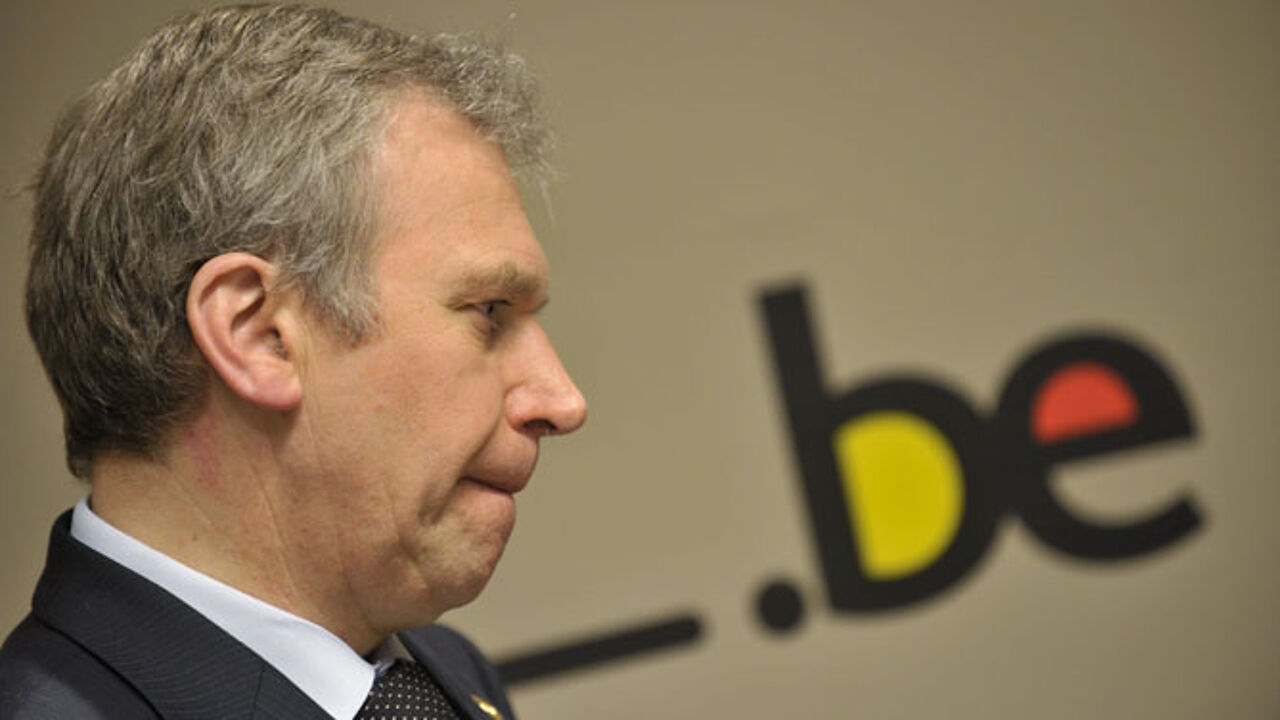 The Speaker of the Chamber of Representatives Patrick Dewael (Flemish Liberal) and the Speaker of the Belgian Senate Armand De Decker began a meeting with the King at Laken Castle at 3:15pm on Thursday.
The political crisis has come about as a result of the failure of the Francophone and Flemish political parties to reach agreement about the partition of the Brussels-Halle-Vilvoorde constituency. 
On Wednesday night, the Flemish liberals spoke of "a breach of trust" within the federal coalition.
After a meeting of the party's Executive Committee on Thursday morning, the Flemish liberal announced that they would be leaving the Federal Government.
The Federal Cabinet, including the Flemish liberal ministers, met at 1pm.
It was decided that the position of the Federal Government had become untenable.
Prime Minister Yves Leterme then left for Laken Castle where he handed in his government's resignation to King Albert II.
The King is currently "reserving judgement" on whether or not to accept the resignation of the Leterme Government.
In a joint statement, the King and the Prime Minister said that "A political crisis would be inopportune in the current circumstances as it would seriously damage Belgians' social and economic welfare as well as undermining Belgium's role in Europe."
 
No vote today
The group leaders of the various parties in the Federal Parliament first met at 1pm to discuss the situation.
A second meeting got under way at 4pm.
After the meeting, the Speaker of the Chamber of Representatives Patrick Dewael said that the Chamber would not sit on Thursday.
The group leaders  will meet  again at 12 noon on Monday to decide on the agenda for next Thursday plenary meeting.   
Earlier both the Flemish liberals and the Flemish Christian democrats had demanded that a vote on the partition of the Brussels-Halle-Vilvoorde constituency be held straight away.
The Flemish nationalist leader Bart De Wever said a vote would be possible, as the fall of the government does not mean the immediate dissolution of parliament.
Any motion passed on the partition of the constituency would only require the signatures of the Ministers of Justice and the Interior.
However, constitutional experts such as the Flemish socialist MP Johan Vande Lanotte say that this is not true and the consent of the entire government, including the Francophones, would be required.
The Francophones have already said that they would sound the so-called "alarm bell" triggering a 30 day cooling off period on the issue.
Whether or not this would be long enough to find a solution for Brussels-Halle-Vilvoorde is unclear.
 
Meanwhile, it has been confirmed that Thursday's meeting of the Belgian Senate has been postponed.