Government crisis: "Political will is present"
The leader of the Francophone liberal party, Didier Reynders, has reported back to King Albert after he took soundings from political players on how to seek a way out of the government crisis. Mr Reynders was asked to mediate after the Flemish liberals decided to quit the Federal Government and the Prime Minister, Yves Leterme (Flemish Christian democrat), offered his resignation to King Albert.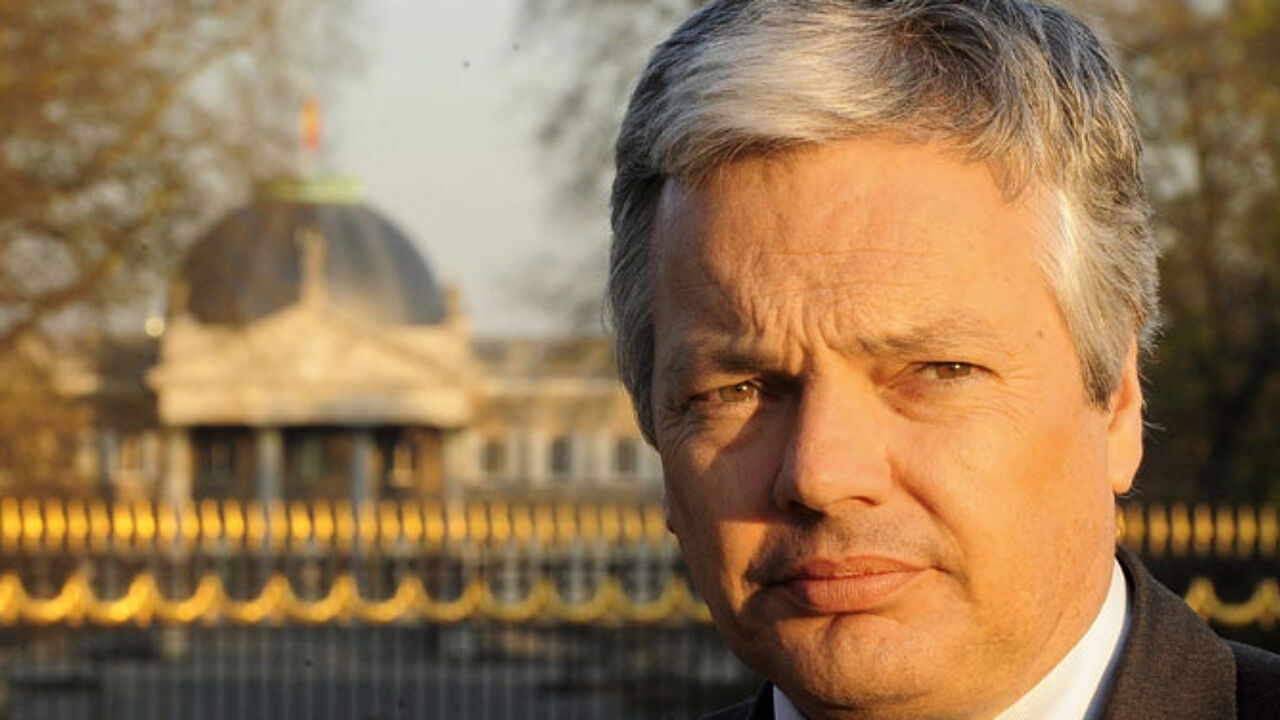 It was a resignation that King Albert is still considering. He then gave Mr Reynders an opportunity to find a way out of the crisis.
The crisis centres on a row between Francophone and Flemish parties on the future of the Brussels Halle Vilvoorde (BHV) constituency that includes bilingual Brussels, but also purely Flemish areas.
Little emerged about the results of the liberal leader's mission on Sunday, but by Monday morning Mr Reynders had good news. He told reporters that all the elements were present to allow the parties to restart their negotiations. Mr Reynders was speaking as the political bureau of his party convened.
He continued: "We now have to see whether the political will to strike a deal is present. What I heard from other party leaders is that the political will to continue talking and come up with an agreement soon exists."
However, Mr Reynders's upbeat words contrasted with the fact that he had clearly failed to restart the talks.
In the course of the weekend Mr Reynders spoke with the leaders of the Federal Government parties and the opposition Greens and Flemish socialists.
He reportedly also had a joint meeting with all Francophone party chiefs.
Mr Reynders had been asked to discover whether the parties were prepared to restart talks shortly with a view to splitting the BHV constituency. The results of the mission remain unclear.
An agreement is expected to centre on proposals formulated by the former Belgian Premier, Jean-Luc Dehaene (Flemish Christian democrat). The time frame within which an agreement can be reached is also a hot political issue.
After seeing the king on Sunday Mr Reynders had refrained from commenting.
On Monday the floor leaders of all the parliamentary parties met to decide the agenda of Thursday's plenary session of the Chamber of Representatives. In the event they failed to agree on whether to put legislation to split the BHV constituency on the agenda.
All eyes are also on the palace to see King Albert's next move. In the course of Monday afternoon King Albert agreed to Mr Reynders's request to discharge him from his mediation role. Political commentators suggest that the crisis is far from being solved just yet, but add that Belgium has survived many similar episodes in the past.