"It's a provocation, an aggression"
The Belgian Cabinet met on Thursday for a first time since King Albert accepted the Federal Government's resignation on Monday evening. The cabinet decided not to draw up a list of constitutional articles that can be revised by the next parliament. Given the high drama expected in the Belgian Parliament on Thursday afternoon the cabinet preferred to postpone this exercise to a later date.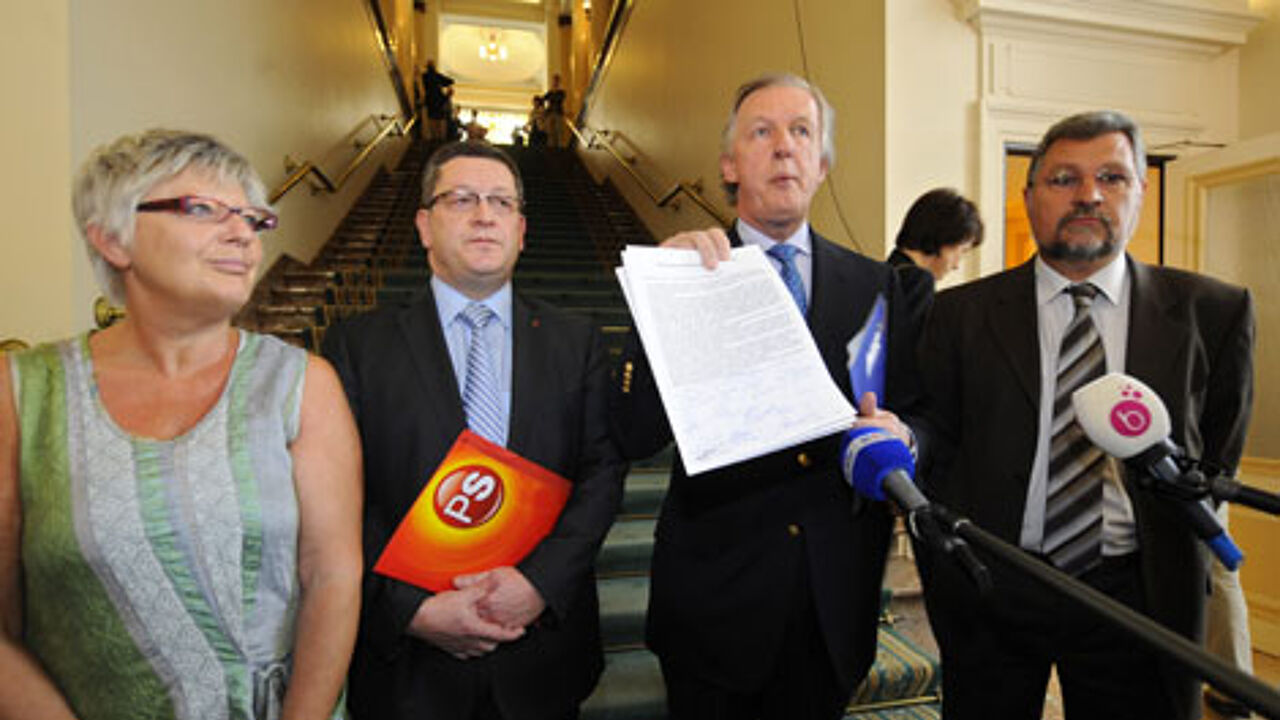 Following the meeting the Premier, Yves Leterme (Flemish Christian democrat), insisted that the role of the king was not in question. Earlier several sources suggested that constitutional articles dealing with the king's powers would also be declared open for revision as many Flemish politicians wish.
Floor leaders of the Chamber of Representatives failed to agree whether or not to put draft legislation splitting the Brussels Halle Vilvoorde (BHV) constituency on the agenda of today's plenary session of the Chamber of Representatives. Afterwards Francophone parties decided to invoke the "alarm bell procedure" with regard to this legislation.
It is only the second time in the history of the country that this procedure is used.
The alarm bell procedure can be invoked when one of Belgium's communities feels that its rights are being infringed. Three-quarters of lawmakers from this language group must sign up to the motion. It means that the ongoing procedure is suspended for a period of thirty days while the government is given time to consider the issue.
As Belgium presently has a caretaker administration, most commentators feel that we are now firmly in the realm of the absurd, because the government cannot take any new initiatives.
Flemish parties were eager to vote the BHV legislation, but Francophones refused to put it on the agenda. Because the alarm bell procedure had been invoked MPs did not even get an opportunity to decide whether they wanted to put the draft legislation on the agenda or not.
Francophone liberal Daniel Bacquelaine on Flemish desires to vote for a BHV split: "This is a provocation, an aggression. It's unacceptable that one community wants to impose something on the other unilaterally!"
After taking note of the historic invoking of the alarm bell procedure the Chamber passed on to other business that included the ban on the burqa and a loan to Greece.