Belgian horse in Guinness Book of Records
Big Jake, a nine year old Belgian horse, is the largest specimen of its species in the world. The horse stands 2m 11cm and weighs 1,200 kilograms.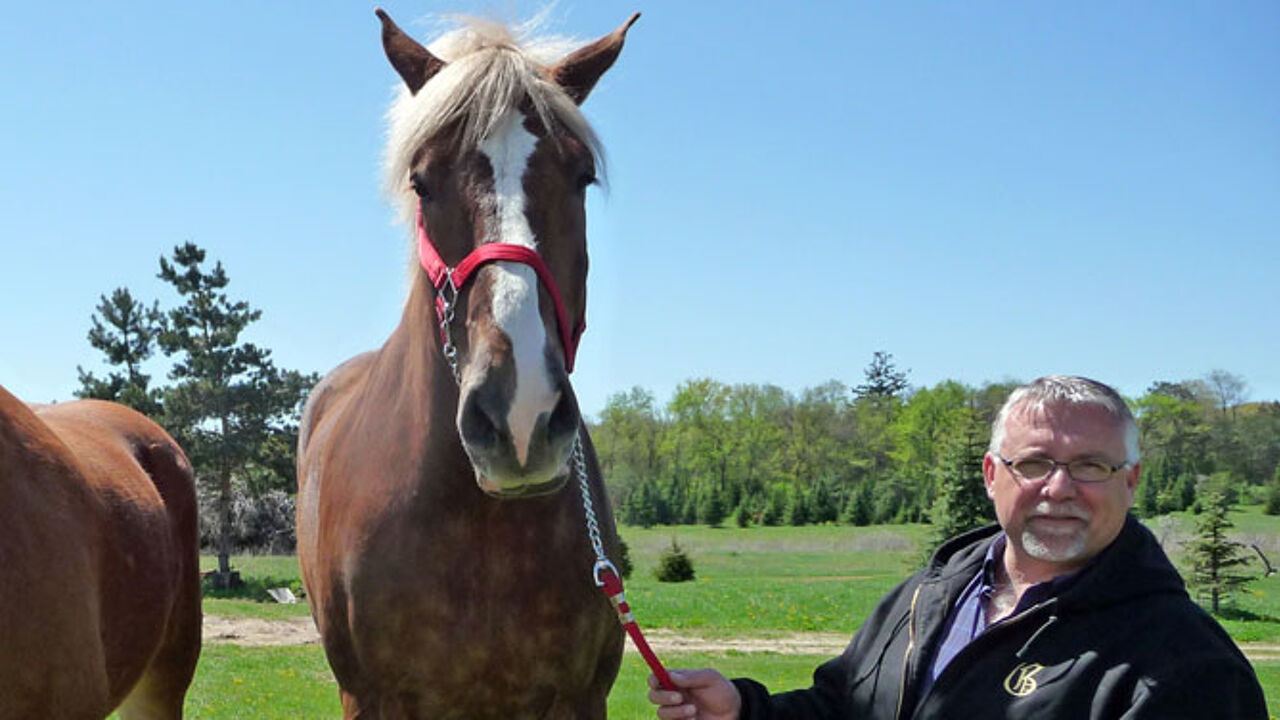 Big Jake is now assured of an entry in the Guinness Book of Records. Jerry Gilbert is the horse's owner. He has a farm in Wisconsin in the US where Big Jake roams the fields.
Mr Gilbert insists that Big Jake is a good natured giant: "Big Jake is very good with people. Everybody is always tremendously impressed when they see his size, especially when he canters off."
Big Jake stands 7 cm higher than Remington, a Clydesdale horse from Texas that held the record until now.
Mr Gilbert is terribly proud of his stallion. He often takes him to shows and all the prize money he makes goes to charity.