Henin reaffirms clay court status
In Stuttgart, Justine Henin has won the Belgian clash against Yanina Wickmayer, advancing to the quarter-finals. Henin proved she is still strong on a clay surface, and impressed Wickmayer. "It's really hard to beat Henin on this surface", Wickmayer admitted.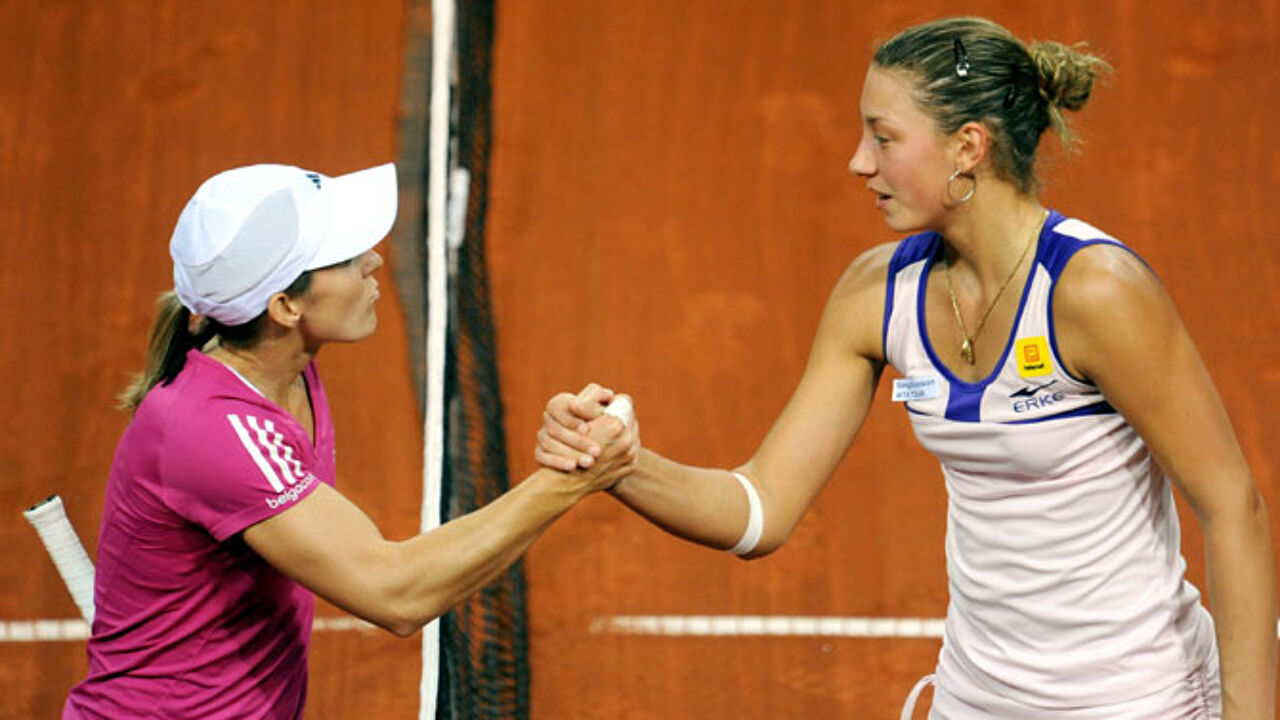 Henin is gearing up for Roland Garros, which is due to start in three weeks. In Stuttgart (Germany), she found 8th-seeded Yanina Wickmayer on her way in the last 16.
Henin won the Belgian clash 6-3, 7-5. Henin was never in real trouble, a big difference with their clash at the Australian Open. Insiders point to the fact that Henin's favourite surface is clay. Some had doubts about her capacities on clay, after she lost for Belgium in the Fed Cup last week, suffering from a little finger injury.
Henin, now the world's number 24, keeps off the pressure. "I am still building. But I have to admit that this win gives me a lot of confidence." Henin has already collected 4 titles at the French Open. She made a comeback last year.