Goalless draw for Champions
In the first of this weekend's Play-off I matches, the new Belgian Champions Sporting Anderlecht could only manage a goalless draw away at Zulte Waregem. The home side even had several opportunities to take seal victory during the second half.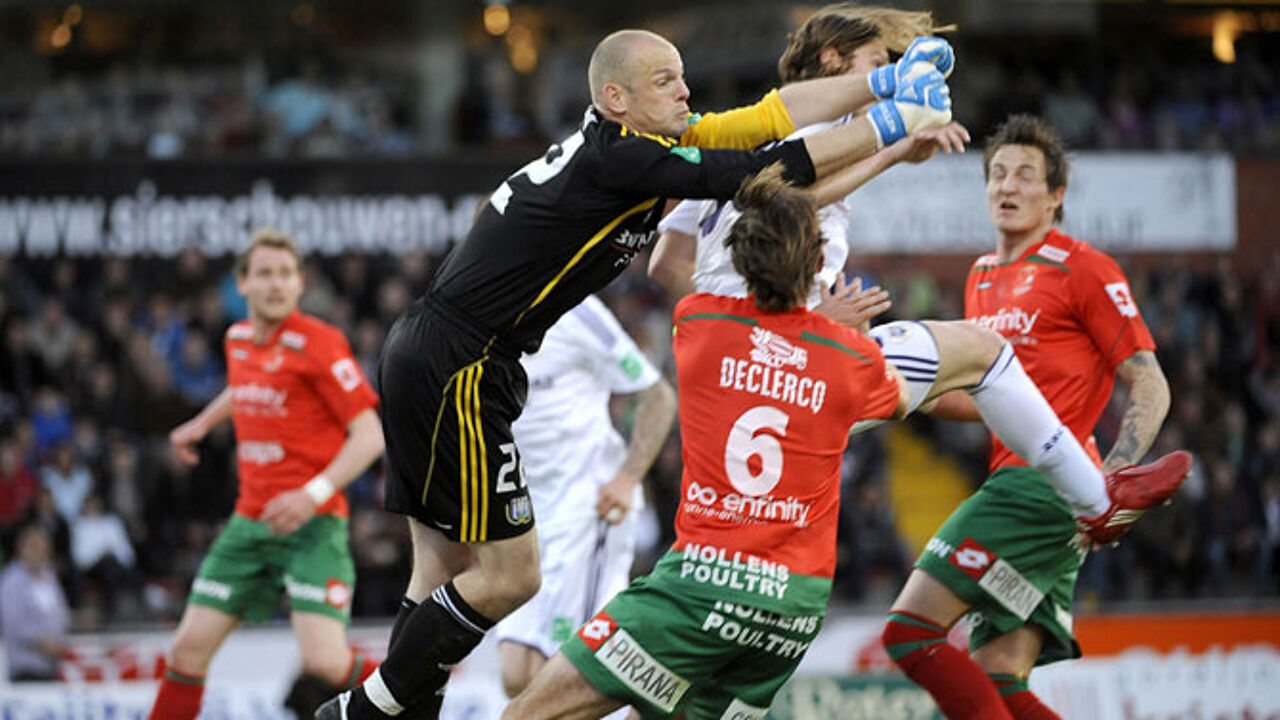 It was gripping end to end stuff during the first ten minutes.
Anderlecht was missing several key players, including Lukaku and Biglia.
The Champion's first real chance to take the lead came on 13 minutes when Chatelle was awarded a penalty.
However, Suarez's spot kick was saved by the Zulte Waregem keeper Bossut.
Meanwhile N'For and Matton both had chances to score at the other end.
The big danger man for Zulte Waregem was without a doubt Khaleem Hyland.
He created chance after chance and even had a go at scoring himself on several occasions.
Just before half time Ernemann wasted a great chance to open the scoring for Zulte Waregem, while Chatelle did the same for Anderlecht at the other end.
 
Zulte Waregem dominant
The second half saw Zulte Waregem dominant.
Anderlecht had few if any chances and will be glad that goalkeeper Davy Schollen was on top form.
Despite dominating the half, Zulte Waregem finishing was bellow par and the score remained goalless.
Anderlecht had a chance to take all three points five minutes from time, but it was not to be.