Socialists celebrate Labour Day
In their speeches for Labour Day the leaders of the Flemish Socialist Party and the Socialist Trades Union hit out at the current political impasse. Caroline Gennez and Rudy De Leeuw both stressed that work and prosperity must form the top priorities for the governing parties after the forthcoming federal elections.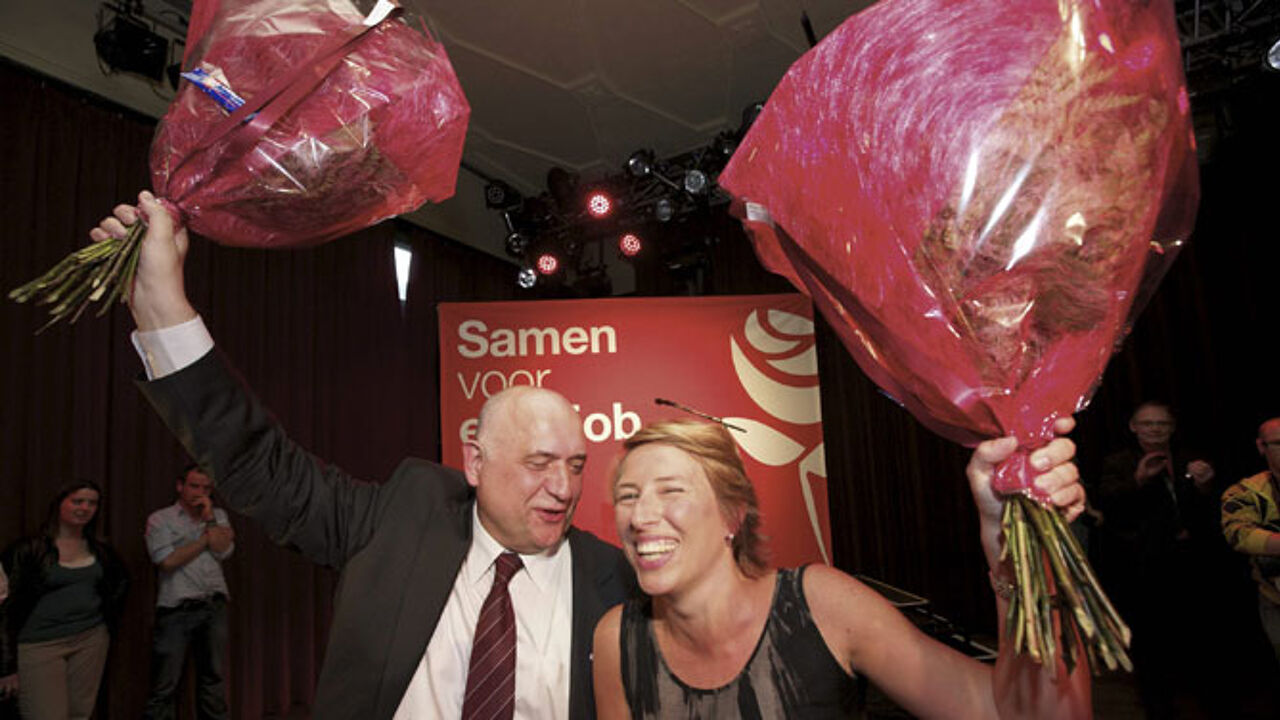 2010 is a special year for the socialist movement in Belgium as it is 125 years since the various regional socialist parties merged to form the Belgian Workers Party.
With the fall of the Federal Government and the impending elections, both the Chairwoman of the Flemish socialists Caroline Gennez and the Chairman of the Socialist Trades Union Rudy De Leeuw used their speeches to talk about the crisis that has engulfed Belgian politics.
Both believe that Belgium's political leaders need to urgently tackle the rising unemployment and fall in prosperity that have come about as a result of the economic crisis.
Speaking at the Vooruit Hall in Ghent (East Flanders), Caroline Gennez said that "A cloud of ash is hanging over the Wetstraat (the street that is home to the Federal Parliament)."
"The country has been waiting for three years, but the government has not been able to get to work governing."
Ms Gennez added that the time has now come to start looking forward again.
The Flemish socialists want to work towards a fairer tax system and a guaranteed level of pension for all.
"For the last three years they have been pulling the plug on Belgium, but the net result is that they have in fact pulled the plug on prosperity."
The socialist party Chairwoman reiterated her demand to make contributions to a supplementary pension scheme mandatory for those in employment, as well as demanding extra cash to help fight pensioner poverty.
 
Rudy De Leeuw fears the worst
The Chairman of the Socialist Trades Union Rudy De Leeuw said in his speech that he feared the worst.
"Not only are we in the deapest recession for decades, but Belgium is also in the midst of a political crisis."
"The decision making process is paralysed at a time when important decisions need to be made."
"Elections won't solve anything, whatever Alexander De Croo (Chairman of the Flemish liberals) thinks."
"There has been three years of tensions between the (language) communities about a problem that has existed for 40 years."
Mr De Leeuw also had a warning for those planning to use the recession as a means to bring into question social previsions.
"Hands off early retirement and keep the retirement age at its current level", the socialist union leader said.