A frustrating evening for AA Gent
In football, AA Gent failed to beat KV Kortrijk: 0-0. Kortrijk goalkeeper Glenn Verbauwhede (photo on top) could not be beaten yesterday and AA Gent also complained about the referee, who made some controversial decisions.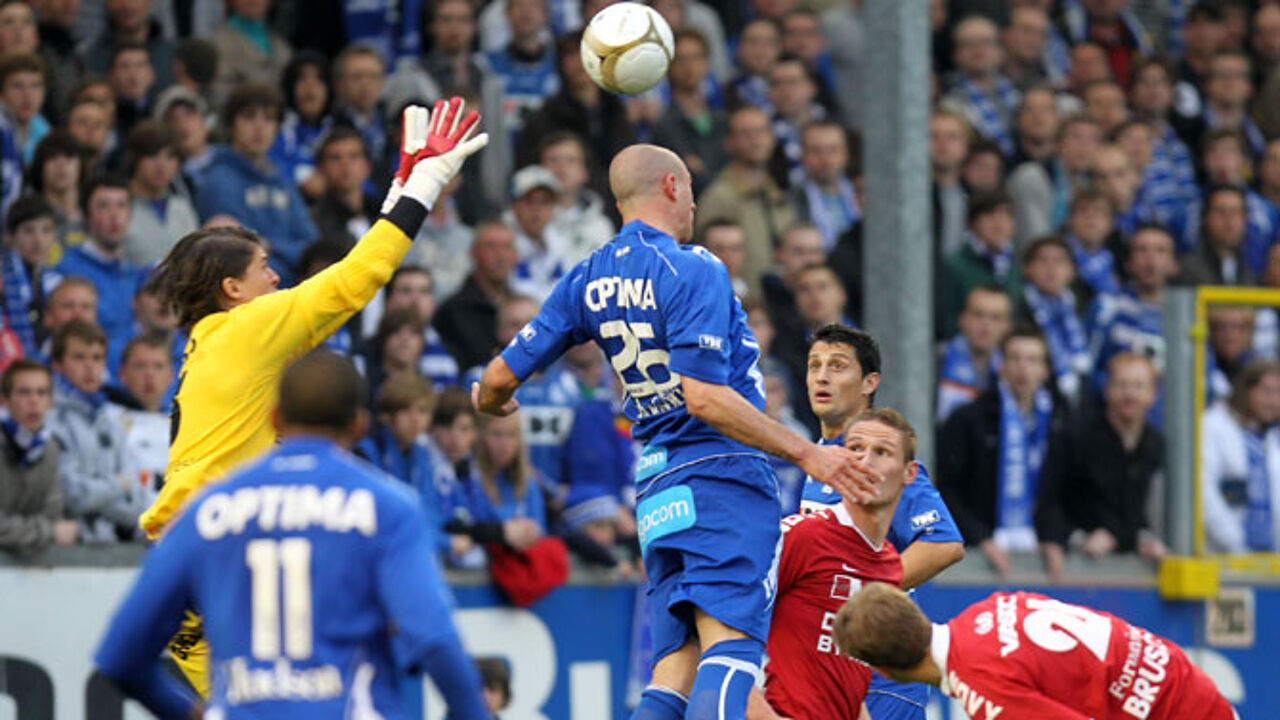 AA Gent had a one-point gap on rivals Club Brugge before the match. The East-Flemings had to win to keep second place in the standings, two rounds of play before the end of the play-off competition.
There is a lot at stake: the team taking second place will play the Champions League qualification round next season, with the number three having to be content with the Europa League.
Gent had the better chances in the first half, but a goal by midfielder Christophe Lepoint was disallowed. Referee Tim Pots judged that Lepoint had committed a foul on Verbauwhede, but TV footage showed that there was not a lot going on. AA Gent also claimed a penalty, but Tim Pots judged that there was no foul.
AA Gent played a better second half and had several chances to open the score, but Senegal forward Mbaye Leye missed on two occasions. AA Gent midfielder Randall Azofeifa and Kortrijk striker Ibou were shown a red card in the last 10 minutes of the game (small photo: AA Gent winger Roberto Rosales leaves the pitch after the match).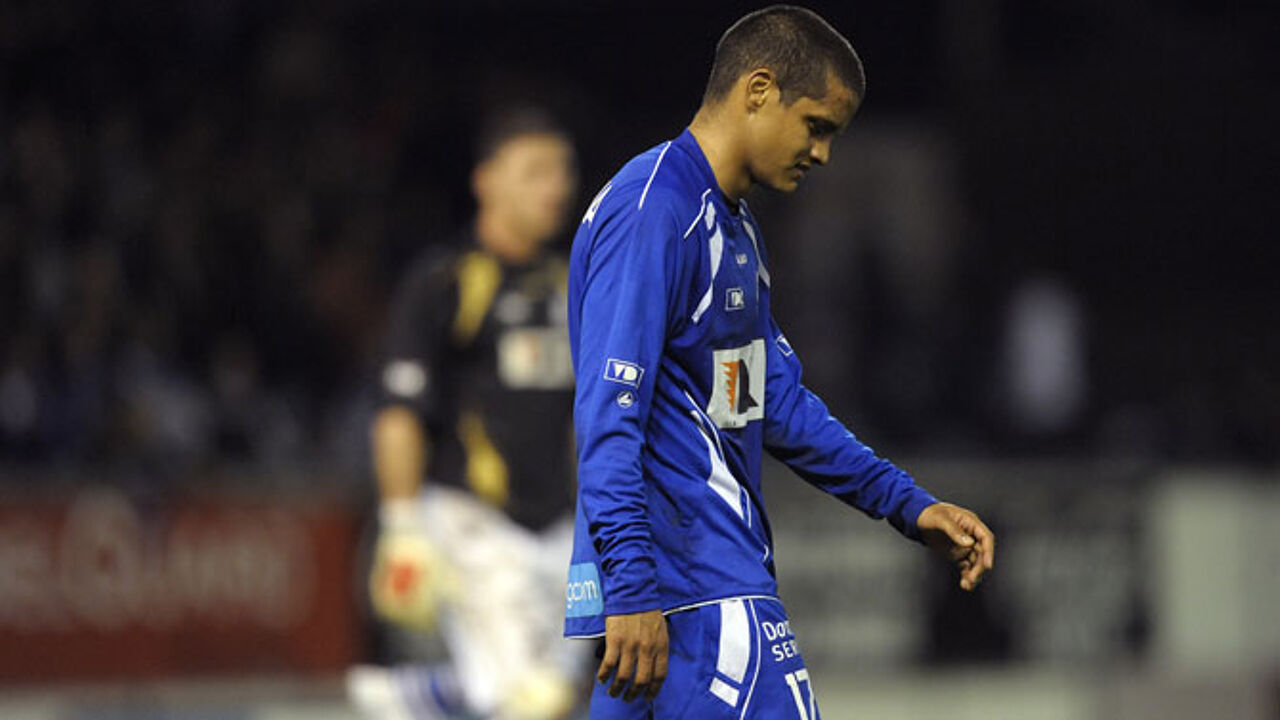 If Club Brugge beat Sint-Truiden on Sunday, the West-Flemings take over second place from AA Gent.