Still everything to play for
The three penultimate matches in Play-off 1 of the Belgian First Division were played on Wednesday evening. Club Brugge move up to second-place after a 3-0 home win against Zulte Waregem. Meanwhile, AA Gent's draw against Sint-Truiden sees them slip back into third place. Champions Sport Anderlecht enjoyed a comfortable 3-1 win away at Zulte Waregem.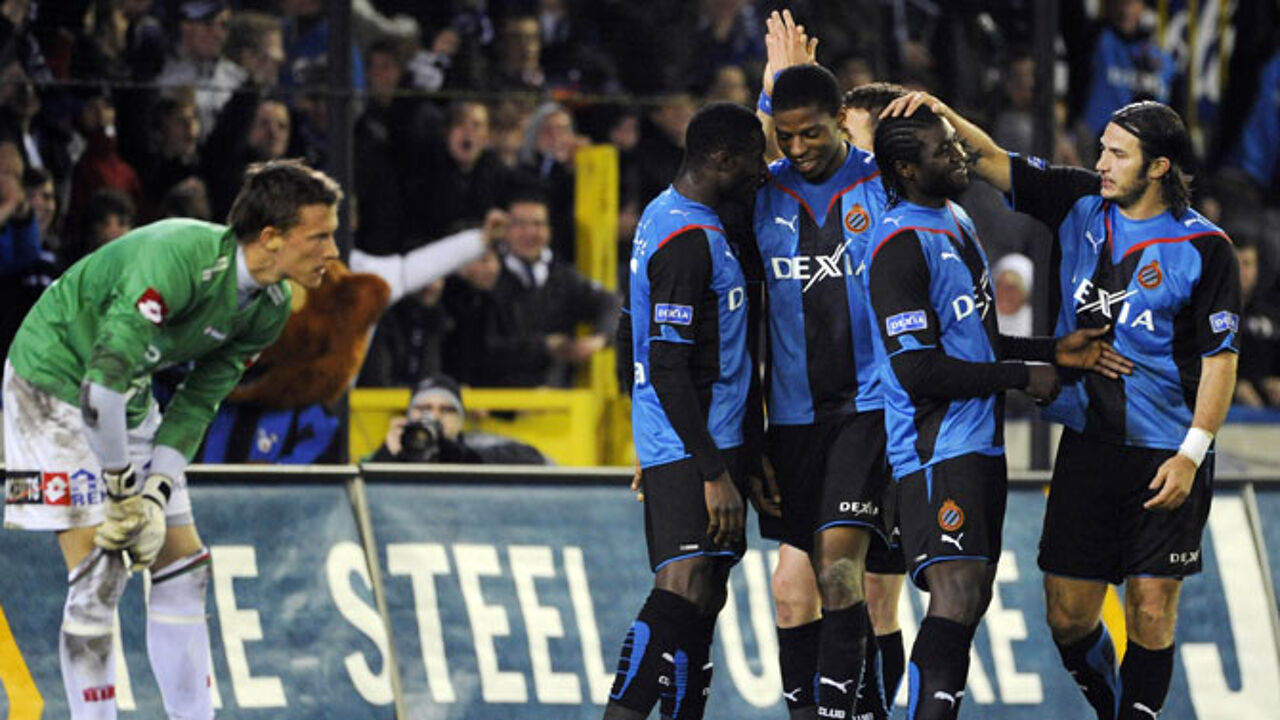 Club Brugge's 3-0 victory against Zulte Waregem sees the West Flemings move back into second place in the table.
This would give them a place in the third qualifying round of next season's Champions League.
Club made light work of Zulte Waregem and took the lead on 30 minutes through a Miguel Dacehelet own goal.
Jeroen Simaeys' forty-fourth minute goal made for a half time score of 2-0 to Club.
Kouemaha sealed Zulte Waregem's fate on 57 minutes when he made it 3-0 to Club Brugge.
Everything rides on the final game
Club Brugge's win against Zulte Waregem and AA Gent's draw away against Sint-Truiden, means that the Buffaloes must beat the West Flemings on Saturday if they are to finish second and secure a place in the qualifying round of next season's Champion League.
Although Sint-Truiden started well, it was AA Gent that took the lead on 10 minutes through  Grondin (photo). 
The score remain 1-0 to the visitors until 7 minutes from time when Sint-Truiden was awarded a penalty after Thijs fouled Delorge inside the box.
Sébastien Siani's spot-kick levelled the score.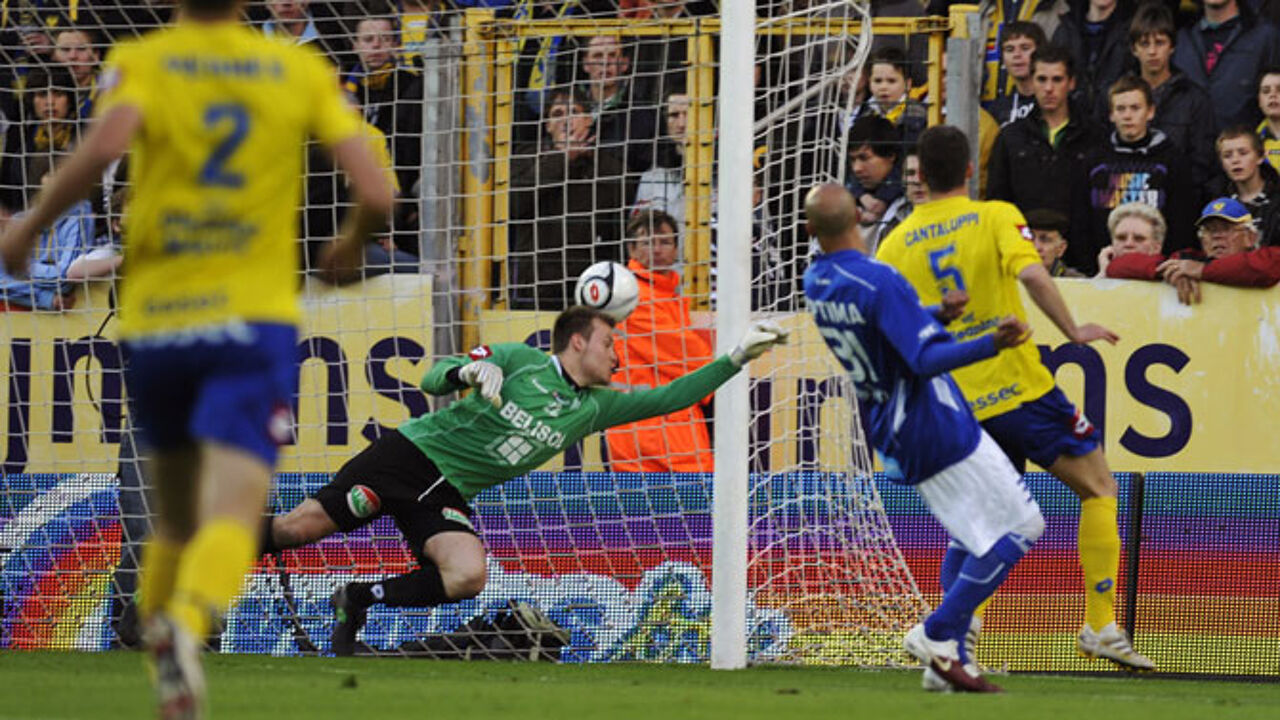 Champions have an easy ride
First half goals from Van Damme and Boussoufa and a Badibanga effort six minutes from time were enough to give the new Belgian Champion's Sporting Anderlecht a 3-1 win away at KV Kortrijk.
Kortrijk's goal came from Benteke four minutes into the second half.