At a meeting in Brussels on Friday heads of state and government of the sixteen countries that use the euro reached an accord in principle on greater financial supervision. The euro nations also want to be able to provide assistance to struggling euro nations more quickly.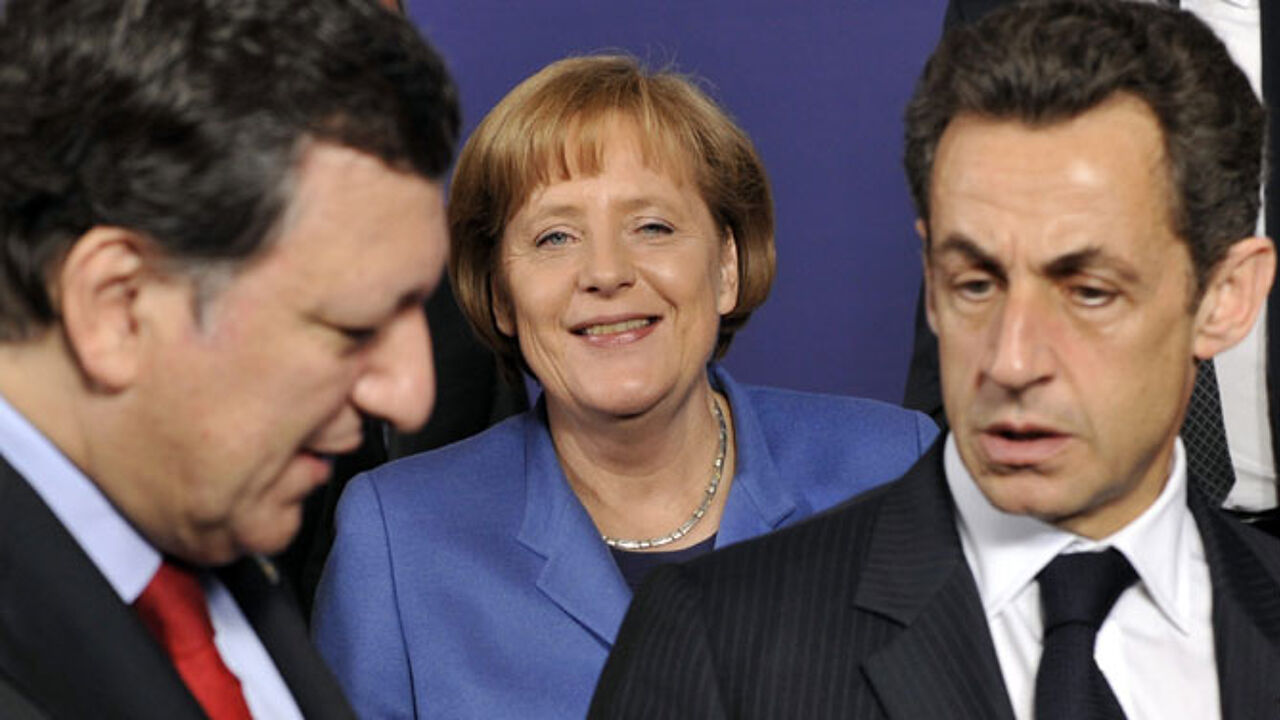 It's only the second time in the history of common European currency that the heads of state and government of the Eurozone meet separately. They wanted to use this opportunity to send out a powerful signal against speculation on the financial markets.
Commission President José Manuel Barroso and European President Herman Van Rompuy also attended.
Eurozone finance ministers are meeting in Brussels on Sunday. In consultation with the European Commission they hope to finalise a list of measures to return calm to the markets and prevent the attack on Greece switching to other Eurozone countries.
In future struggling euro nations will be able to seek help from a special European Fund and will not be reliant on cash from individual euro countries.
The declaration should be wrapped up by Sunday night before financial markets reopen on Monday.
Greater observance of the Stability Pact - initially intended to ensure that the euro remains a strong currency - will also be required.
Greece has also been awarded the loans that it asked for.
The Eurozone is also looking at greater checks on rating agencies and financial traders.
In recent days there has been mounting criticism of the Eurozone nations for the slow pace at which they have been able to provide help for Greece.
Belgians side with southern nations
The deal in principle is music to the ears of Belgium's Federal Prime Minister Yves Leterme (Flemish Christian democrat). He told newsmen: "We hesitated too long before helping Greece. In the future the EU should be able to act more adequately.
At the summit Belgium sided with the countries that believe that European solidarity is more important than the stricter enforcement of the rules of the Stability Pact, a priority championed by Germany.