Verhofstadt tells EU leaders to "stop jabbering"
The leader of the Liberal Group in the European parliament, the Fleming Guy Verhofstadt, has called on the German Chancellor Angela Merkel to stop questioning the viability of the EU's economic rescue plan. Speaking on Dutch television on Sunday, Mr Verhofstadt said that it was time for European leaders to "stop jabbering" and get on with the job in hand.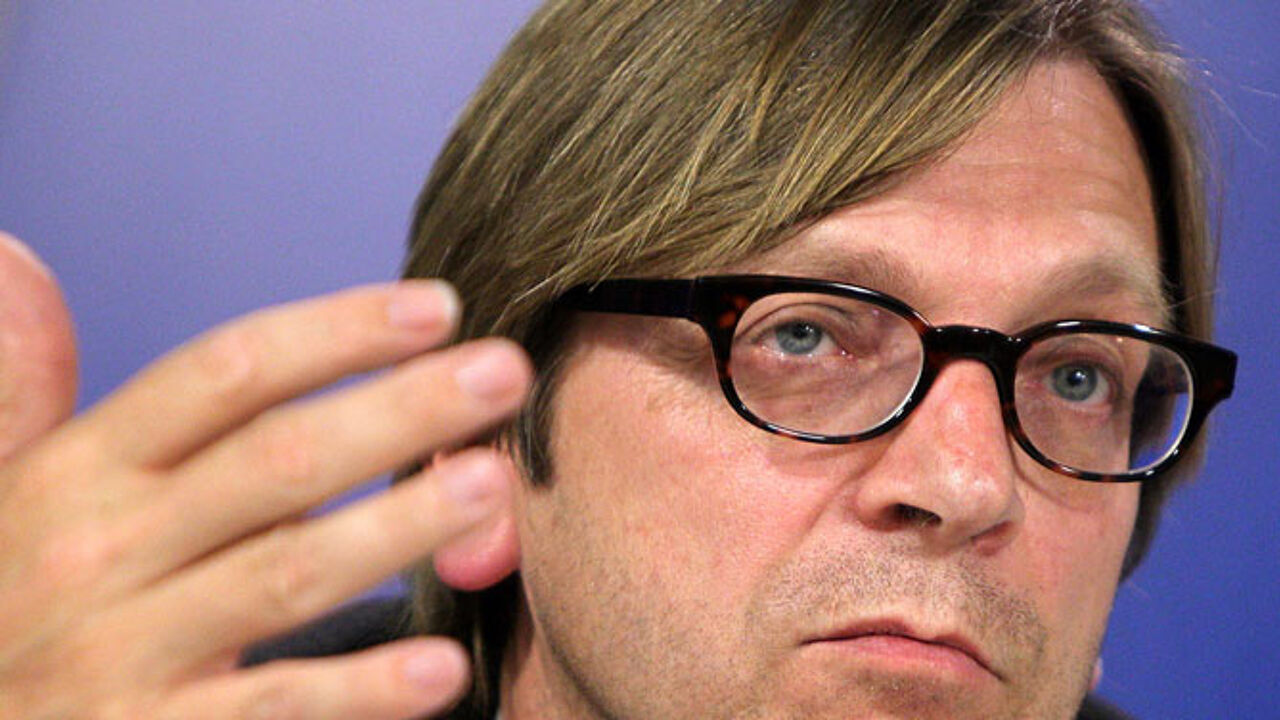 On Friday, Chancellor Merkel said that the success of the economic recovery plan could not be guaranteed.
Her comments triggered a fall in share values on European stock markets and a fall in the value of the Euro.
"This wasn't really a very sensible comment by the German Chancellor"
"If those that have spent the past five months working towards an accord start spreading doubt about its viability, they will simply undermine it", Mr Verhofstadt  said.
"The past few months have shown that an inter-governmental and thus fragmented approach doesn't work."
The former Belgian Prime Minister says that the European Commission should quickly draw up an economic policy plan for the eurozone that goes much further than what was agreed earlier this week.
Any plan should include "an affective sanctioning mechanism" for countries with excessive budget deficits.
Limiting a country's voting rights is one of the sanctions suggested by Mr Verhofstadt.
Guy Verhofstadt also called for the setting up of a European monetary fund, a market for European bonds and a 2020 strategy that would force EU member states to reform their economies and reduce the differences in competitiveness that exist between the various members of the Eurozone.