"Help us become independent"
Belgium and the Palestinian Authority have signed a new agreement. As a result the two nations will also consult each other annually.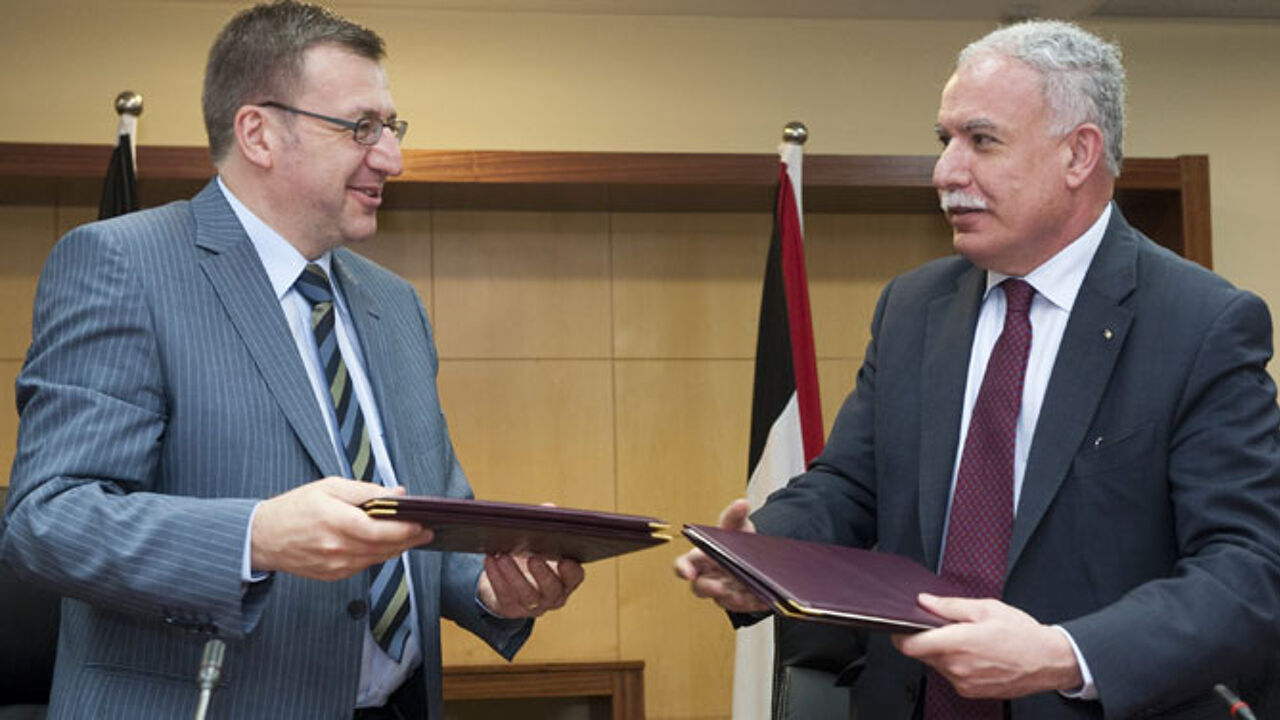 The Palestinian Foreign Minister Riad Malki told VRT News: "We attach a lot of interest to agreements with European countries. We hope that Belgium helps us to become independent."
It was Belgian Foreign Minister Steven Vanackere who signed the document on behalf of Belgium.
The Palestinians hope that the agreement will help to upgrade the importance of their diplomatic office in Belgium.
Palestine has an embassy in several EU member states, but not in Belgium despite the good relations.

Following the meeting Mr Malki uttered a note of scepticism about indirect peace talks with Israel.
"Prominent members of the Israeli Government forecast the failure of the talks even before they started. I'm afraid we are being used on account of our good intentions."
Belgian Foreign Minister Vanackere believes that the peace talks should be given every chance.