Carrefour: it's a new strike on Saturday
Trades unions at supermarket chain Carrefour are planning new strike action on Saturday. The strike is aimed against management plans to save 27 million euros.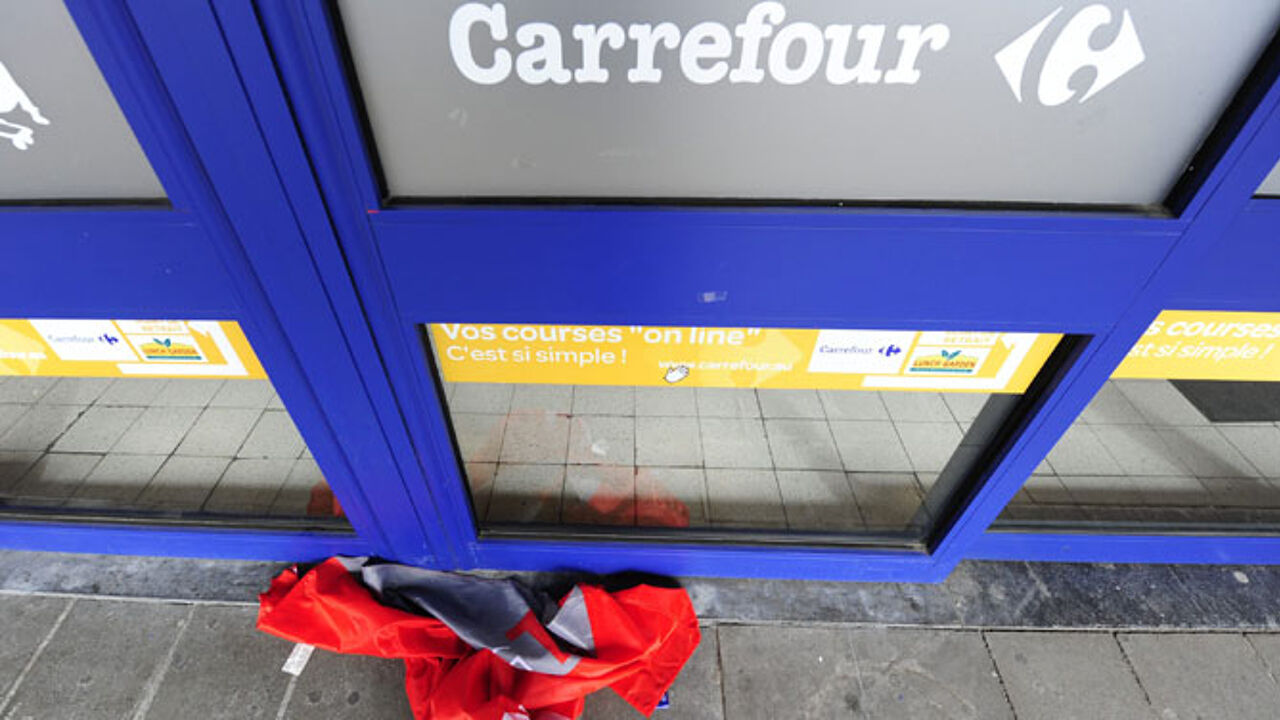 Strike action will probably affect all outlets under Carrefour management, but not supermarkets operating under a franchise.
Management and unions met again on Tuesday evening, but the talks yielded no results. The strike is intended to pile pressure on the management.
The unions are seeking guarantees for jobs and want a commitment from the French supermarket chain that it will not operate all its outlets under the franchise system.
Some 1,600 jobs are under threat as a result of the restructuring plan announced in February.
Fresh talks are planned for May 26th. If no headway is made, more strike action is on the cards.
On Wednesday members of the socialist union demonstrated outside a Carrefour supermarket in Antwerp. The supermarket has reopened under independent management, but with poorer working conditions for employees.
Workers face longer hours for less pay and will not receive a bonus for early shifts and work at the weekends.