All the tickets for this year's Rock Werchter festival have now been sold. The tickets for the entire four-day festival were already sold out some time ago. However, the festival organisers now say that the day tickets for the concerts on Friday 1 July are now also sold out. A total of fifty-four groups will be performing at Flanders' biggest open air music festival between Thursday 1 and Sunday 4 July.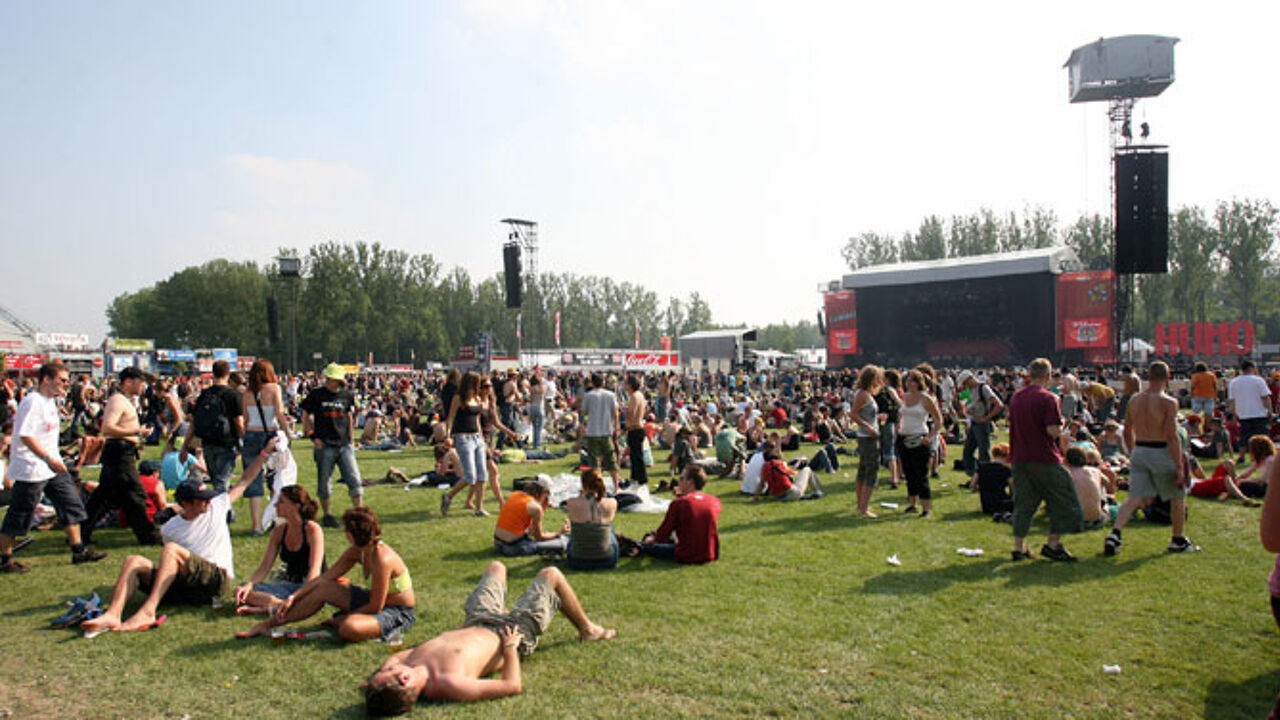 The festival's organisers have warned against purchasing tickets on the black market as they could be declared invalid.
Any tickets found to have been re-sold will be put onto a blacklist and their holders refused entry to the festival site.
Anyone with tickets that is unable to attend can sell them back to the festival organisers who will offer them for sale during the festival.
Meanwhile, a number of new groups have been added to the festival programme.
They include home-grown talent such as Balthazar, Customs, The Van Jets and Sweet Coffee, as well as the Californian group The Morning Benders.
 
Rock Werchter 2010
Thursday 1 July 2010
Main Stage: Faithless, Muse, Stereophonics, Phoenix, Skunk Anansie, De Jeugd Van Tegenwoordig
Pyramid Marquee: Crookers, Bloody Beetroots Deathcrew 77 (live), La Roux, The XX, Midlake, Kyteman's Hiphop Orchestra

Friday 2 july 2010
Main Stage: Green Day, Editors, 30 Seconds To Mars, Paramore, Rise Against, Coheed and Cambria, Customs
Pyramid Marquee: LCD Soundsystem, The Specials, Jack Johnson, Corinne Bailey Rae, The Gaslight Anthem, The Morning Benders, Balthazar
Saturday 3 July 2010
Main Stage: Rammstein, P!nk, The Ting Tings, Gossip, Channel Zero, Das Pop, Taylor Hawkins & The Coattail Riders
Pyramid Marquee: Booka Shade, Empire of the Sun, Florence + The Machine, Porcupine Tree, Yeasayer,The Temper Trap, Delphic
Saturday 4 July 2010
Main Stage: Pearl Jam, Arcade Fire, Them Crooked Vultures, Vampire Weekend, Alice in Chains, Wolfmother, The Van Jets
Pyramid Marquee: Vitalic - V Mirror Live, The Black Box Revelation, Absynthe Minded, Dirty Projectors, The Black Keys, Gomez, Sweet Coffee