Eupen on their way to the top flight
The Königliche Allgemeine Sportvereinigung Eupen or KAS Eupen for short has won the play-offs for a place in next season's Belgian First Division. Sunday afternoon's 2-1 victory against RAC Mons sees the team from the small German-speaking town of Eupen in East of Liège Province make it into the top flight for the first time in the club's 65 year history.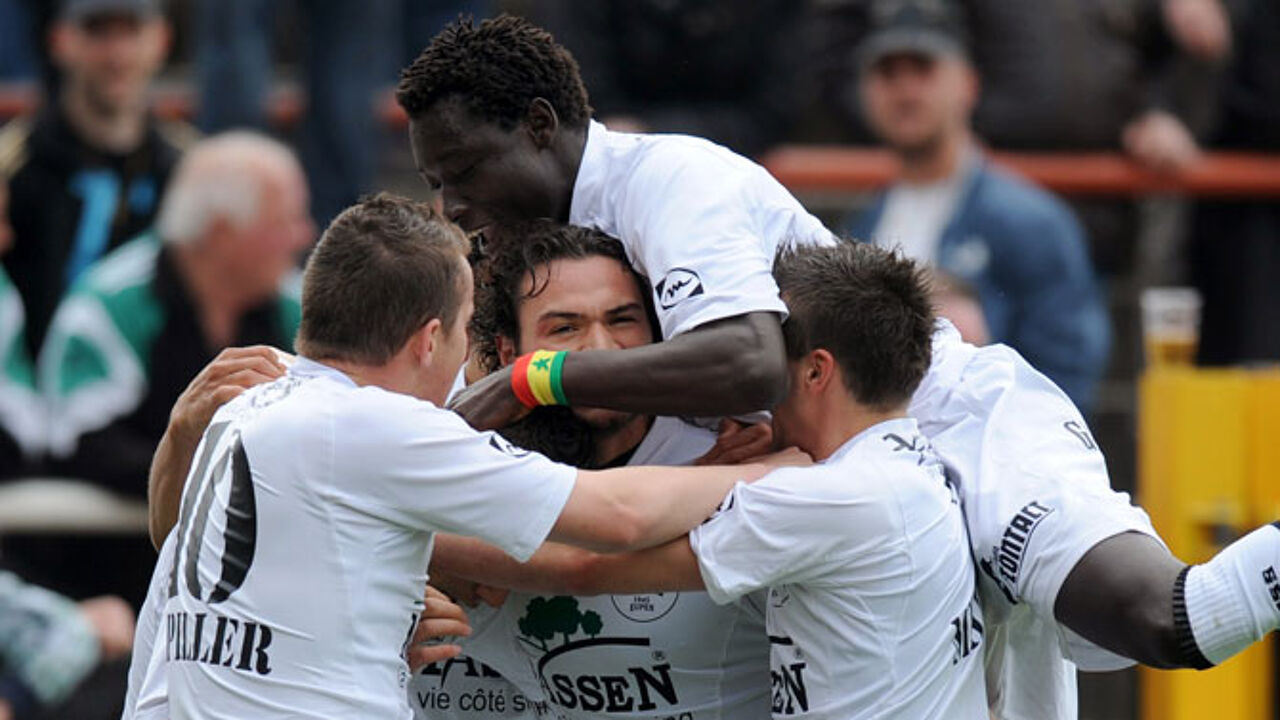 KAS Eupen finished fourth in the Second Division.
This entitled the club to a place in the play-offs for promotion to the First Division.
Having picked up nine points from their first four play-off games Danny Ost's men started Sunday's game four points clear of their nearest rivals.
Victory against RAEC Mons, coincidently the only team that had managed to beat Eupen earlier in the play-offs, would be enough to ensure a place among Belgium's football elite.
A flying start
Eupen got off to a flying start, taking the lead on three minutes through Saglik.
The home side widened their lead when Maric scored from the penalty spot after 15 minutes of play.
The score was still 2-0 at half time and a packed Kehrweg Stadium started to realise that history was in the making.
However, Mons weren't going to go down with out a fight and Oussalé pulled one back for the visitors seven minutes into the second half.
Eupen kept their cool though and at five to six on Sunday evening they made history by becoming the first ever team from German-speaking Belgium to make it into the First Division.