Interior minister Annemie Turtelboom (Flemish liberal) is pleased with preparations for the 13 June General Election: "The organisation of the poll is going smoothly despite the short notice of the election date".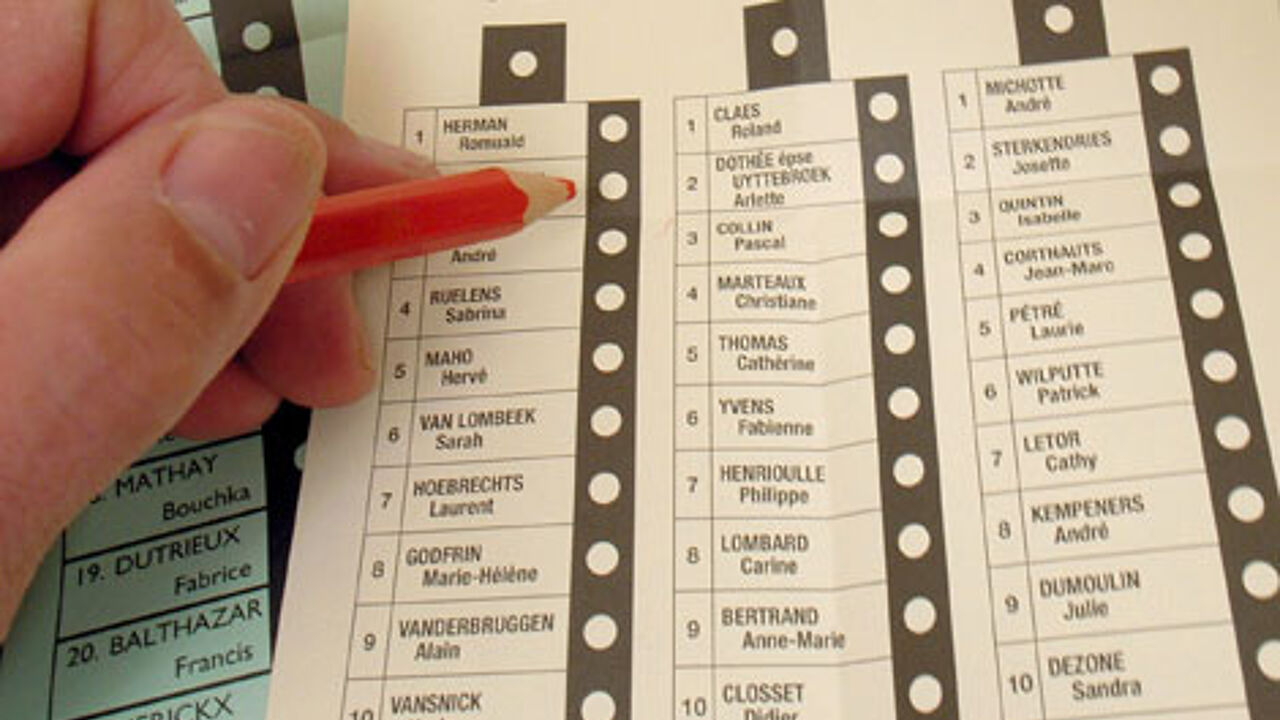 In all 7,726,632 voters are expected at polling places across Belgium on Election Day.
Voters will elect 150 members of the Chamber of Representatives and 40 directly-elected Senators.
Over 101,000 people are involved in the organisation of the elections: civil servants from the Interior Ministry, magistrates as well as citizens called upon to man polling stations.
Democracy also costs money. 8.7 billion euros was spent on last year's regional and European elections cost. The General Election is expected to cost a similar amount.
Forty-four percent of voters will be able to use a computer, while the rest of us will have to struggle with red pencil and paper.
Heading for a landslide?
The results of an opinion poll commissioned by three political parties, the Flemish nationalist N-VA, the socialist SP.A and the liberal Open VLD, have been leaked to Actua-TV.
The poll carried out at the beginning of May by TNS-Dimarso among a thousand Flemings forecasts a landslide.
Bart De Wever's N-VA becomes Flanders' largest party with 26% of the vote. The Flemish nationalists are followed by the Christian democrats (19.5%) and the socialists (12.4%).
The poll is bad news for the liberal Open VLD that only attracts the support of 12.4% of the electorate. The far right Vlaams Belang polls 10.3% and the ecologists of Groen! 7.8%.