Kozhukhin wins Elisabeth Competition
Russia's Denis Kozhukhin has won this year's Queen Elisabeth Competition for piano. The dowager Queen Fabiola after whom the prize is partly named was present at Saturday's final in the Bozar in Brussels.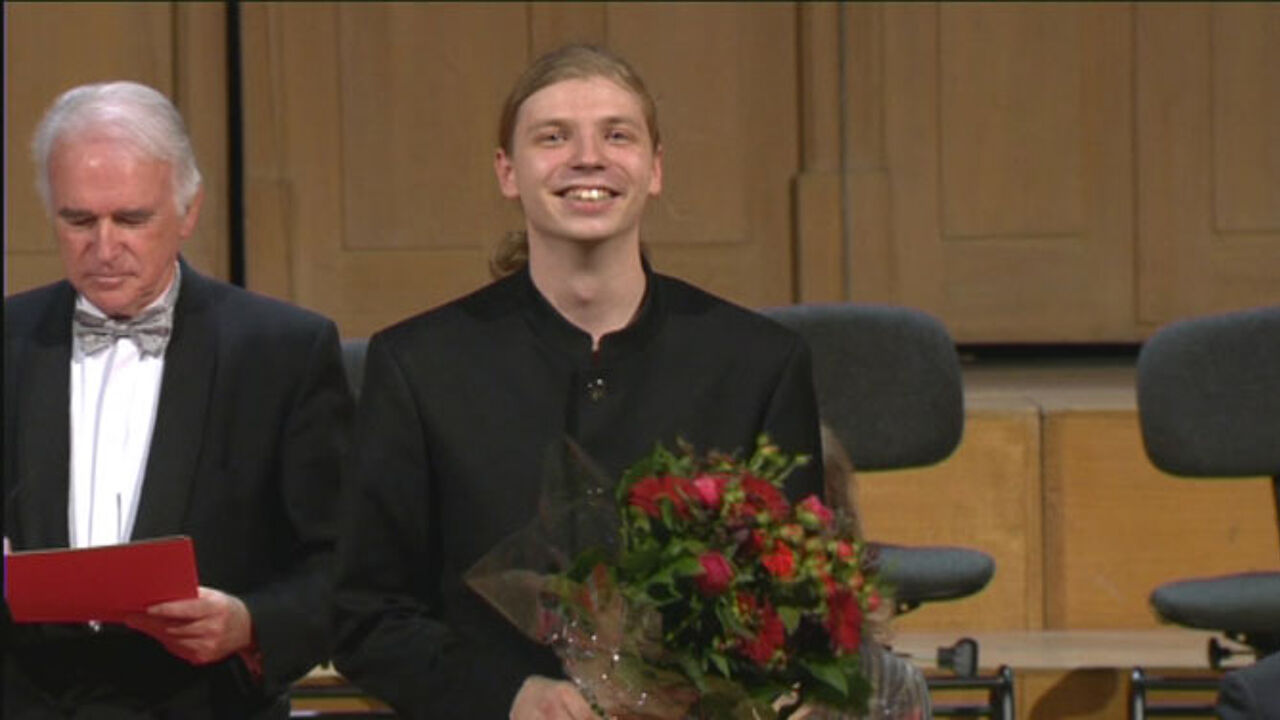 Kozhukhin was the last of the twelve candidates to perform. In the past this has helped finalists to win the coveted Grand International Prize Queen Elisabeth - Queen Fabiola.
The Russian was clearly overwhelmed by his win: "I've worked towards this. It is incredible. I'm so happy, not only because I won, but also with my performance."
"During the competition a new door opened in my relationship with music and for what music means to me."
When he was congratulated on his win by the President of the Jury Arie Van Lysebeth Kozhukhin also received a standing ovation from the audience. All commentators underlined that the jury had made the right choice.
Composer and pianist Peter Ritzen: "You only see a candidate like Kozhukhin once every 30, 40 years."
Bulgaria's Evgeni Bozhanov was second with Hannes Minnaar of the Netherlands third.
Yury Favorin of Russia and two Koreans Kim Tae-Hyung and Kim Da Sol completed the final six.