The port authorities at Antwerp Docks say that a ship loaded with fertiliser that started leaking on Tuesday night won't sink. The ship's cargo is been transferred to another vessel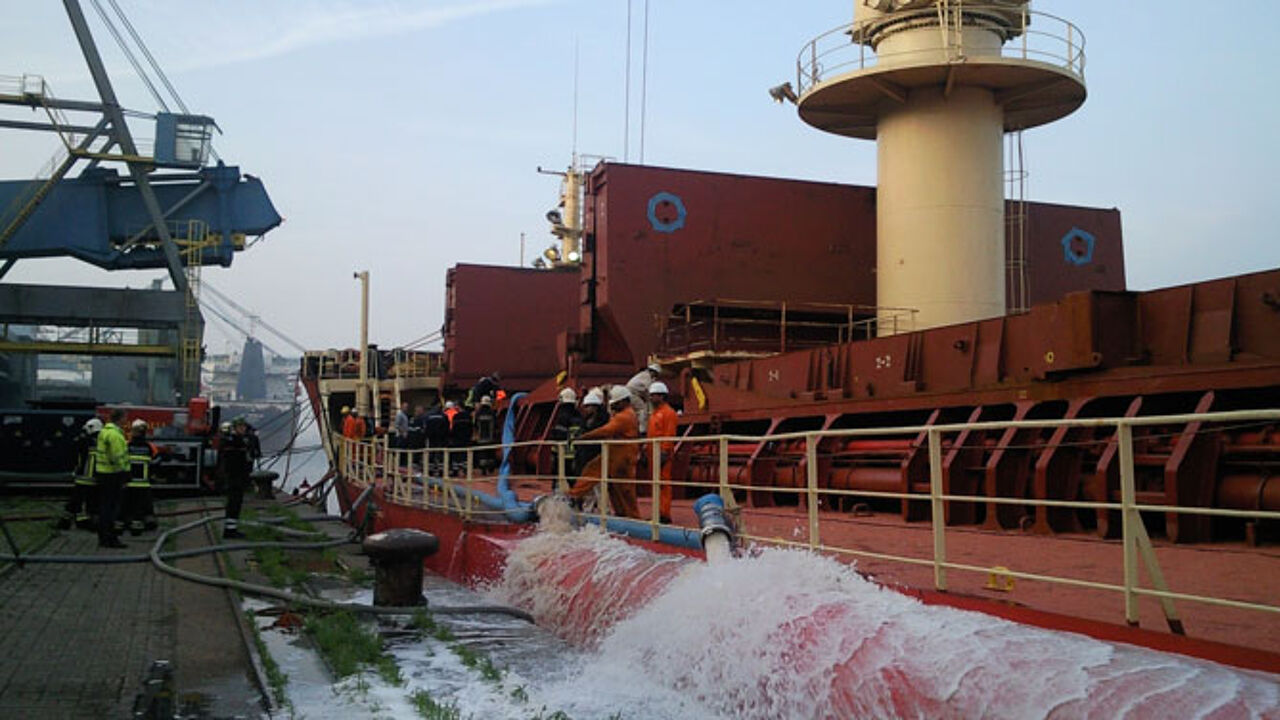 The ship sprung a leak after it collected with the wall of one of the berths at the Albert Dock.
The collision resulted in several holes being made in ship's bow.
The man in charge of repairs to the damaged ship Harry Longueville told the VRT that "At the moment we're still shoring her up underneath."
"A floating crane has arrived on site."
"It will be used to transfer some of the load and make the ship lighter."
"The ship has already risen quite a bit above the water line and will definitely not sink."