Belgian activists to return this evening
The four Belgian women that were detained by Israeli forces when they raided ships carrying aid for Gaza will return to Belgium this evening. The four were released from Israeli custody on Wednesday afternoon and were put on busses bound for the Jordanian capital Amman.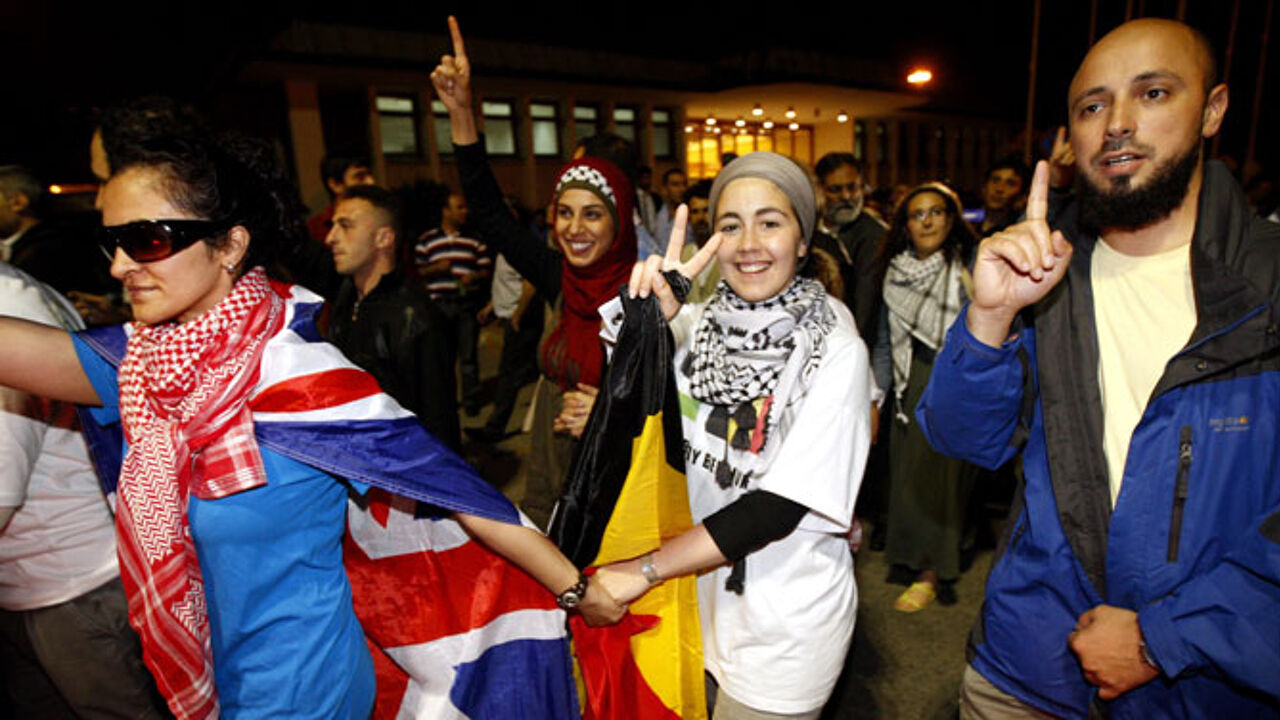 There, they and 462 other people that were aboard the aid flotilla when it was intercepted by the Israelis, boarded three Turkish air force planes bound for Istanbul.
The bodies of the nine people killed by the Israelis were also aboard.
The activists underwent a number of medial tests on their arrival in Istanbul.
They received a hero's welcome at Istanbul Airport with a big crowd waving Turkish and Palestinian flags waiting to greet them.
The two women from Flemish Brabant were aboard the last plane to leave Jordan.
They arrived in Istanbul at around 5am on Thursday morning.
Meanwhile, the two women from Brussels that were also detained by the Israelis arrived in Turkey on an earlier flight.
Our correspondent in Turkey Dirk Vermeiren spoke to the Belgians on their arrival in Istanbul.
He told VRT radio they the women were very upset by the violence they had witnessed on the ship and the interrogation they had been subjected to by the Israeli authorities.
The Belgian Foreign Ministry spokesman Bart Ouvry says that despite their ordeal, all four women are in good health.
The Belgians will first attend the funerals of the Turks that were killed by the Israeli army, before flying home on Thursday evening.
They are expected to arrive at Zaventem Airport near Brussels at around 10pm.