Bart De Wever is the most popular politician
In an opinion poll conducted by the Flemish public broadcaster VRT and the daily De Standaard, Bart De Wever is now Flanders' leading politician. The leader of the Flemish nationalists of N-VA pushes Flemish Prime Minister Kris Peeters of CD&V from the leading position.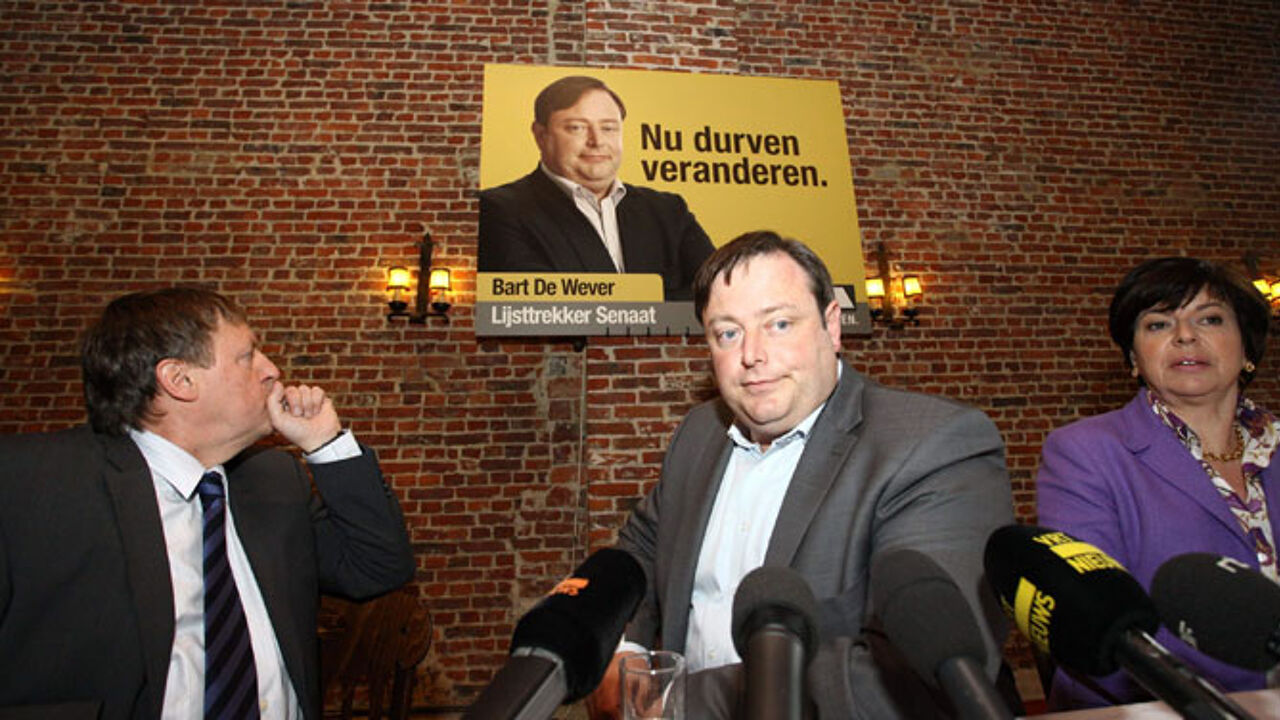 1.021 Flemish citizens were asked which politician they would vote for. They could name several politicians from different parties and also politicians who don't participate in the upcoming federal elections of 13 June.
Resigning Prime Minister Yves Leterme falls from 3rd to 8th spot. It is also remarkable that former PM Guy Verhofstadt, who is now leading the liberal fraction in the European Parliament, still occupies fourth spot.
Rising star Alexander De Croo, the leader of Open VLD, jumps from 10 to 7.
The top 10 of the Flemish politicians
Bart De Wever (N-VA)  46 percent
Kris Peeters (CD&V)   40
Frank Vandenbroucke (SP.A) 33
Guy Verhofstadt (Open VLD)  31
Inge Vervotte (CD&V)   31
Johan Vande Lanotte (SP.A) 29
Alexander De Croo (Open VLD) 28
Yves Leterme (CD&V)  28
Stefaan De Clerck (CD&V)   27
Bruno Tobback (SP.A)   26