N-VA in the international spotlight
With less than a week to go before the General Election international interest is growing in the platform of the Flemish nationalist party N-VA. The party sees Flemish independence as its ultimate goal and a Belgian confederation as a staging post towards this objective.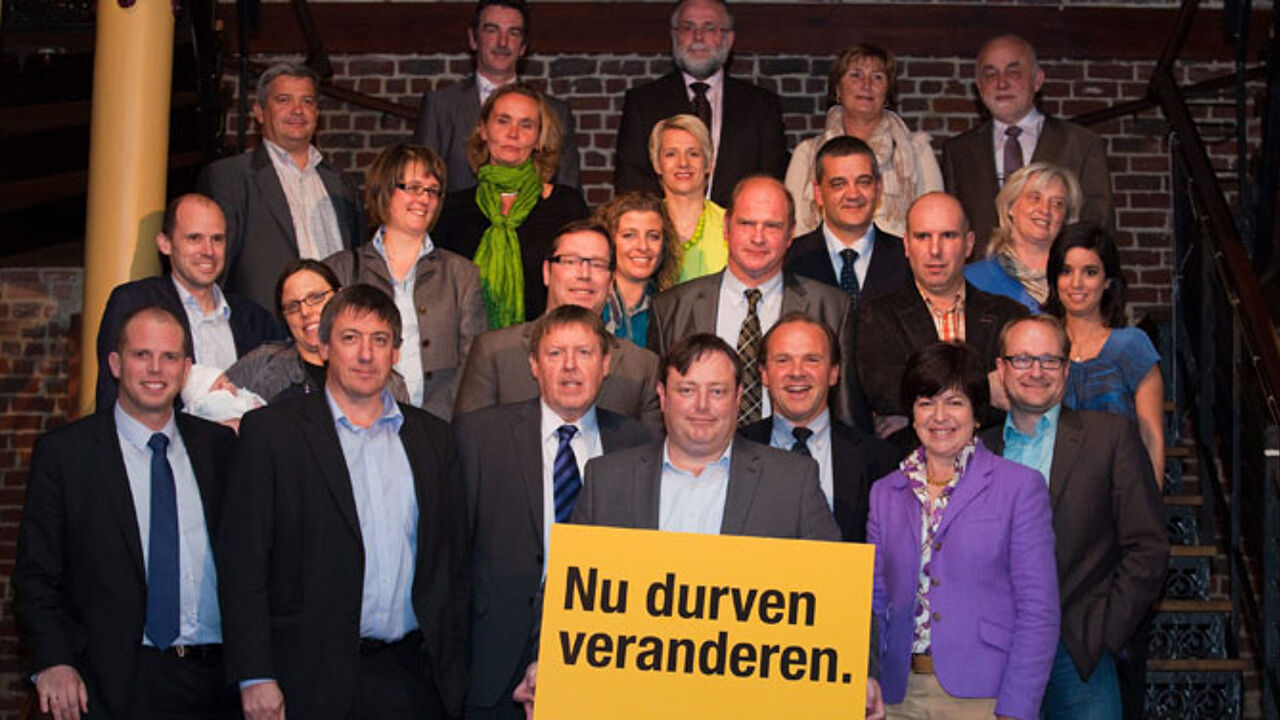 On Tuesday the party attracted considerable attention at a specially organised 'international' news conference.
A party spokesman told the daily De Standaard that this was the only way to deal with all the queries it was receiving from international journalists based in Brussels.
At the news conference the party explained its key policies in French, English, German, Spanish and Italian. N-VA leader Bart De Wever also set out his party's view on Flanders, Belgium and Europe.
On Monday alone the party was contacted by the Montreal Daily, the Estonian Public Broadcaster and Germany's Frankfurter Allgemeine.
The daily De Morgen writes that international interest is linked to several factors. There's tumbling confidence among foreign investors that has dented the value of Belgian state bonds in recent days. This is making it increasingly expensive for the Belgian State to borrow money on the international markets.
Investors are following the political developments in Belgium with baited breath. Fears about a new period of political instability after the election have triggered concerns about a delay in tackling economic problems including the state debt. International investors and the international press are all worried.
The London Financial Times on Monday spoke of Belgium as the "Greece of the North".
Though past experience has shown that opinion polls can be unreliable, surveys carried out recently have cast Mr De Wever's N-VA in the role of Sunday's victors.
 
What did Mr De Wever say?
At the news conference Mr De Wever called on the other parties to stop creating panic for domestic consumption because this could have bad consequences abroad. He underlined that his party's victory at the polls would not mean the end of Belgium.
Mr De Wever continued: "We don't want a revolution, but soft evolution towards better structures."
The N-VA leader called on his opponents including the Flemish Christian democrats to stop creating panic for home consumption because of the bad consequences this could have abroad.
He was also keen to allay financial fears saying that a victory by his party would at last ensure that financial matters were put to rights.
Mr De Wever said that Belgium should have the ambition of belonging to that group of European countries aiming at strict budgetary policies and sound public finances.
He told a large crowd of international newsmen that there should not be fears about a lengthy government formation process: "If the political will to lead to a confederal model is present, an accord should be reached within a normal timeframe. If others are not prepared to take large steps, it will be without us."
The N-VA says it favours better governance for Brussels including institutions suited to a city rather than a region: "We are open to negotiations. Only the status quo is unacceptable."