"Country can't afford instability"
Marianne Thyssen and Elio Di Rupo, the leaders of the Flemish Christian democrats and the Francophone socialists have given a joint interview to the dailies De Standaard and Le Soir. The two leading players in the election battle warn against an institutional adventure.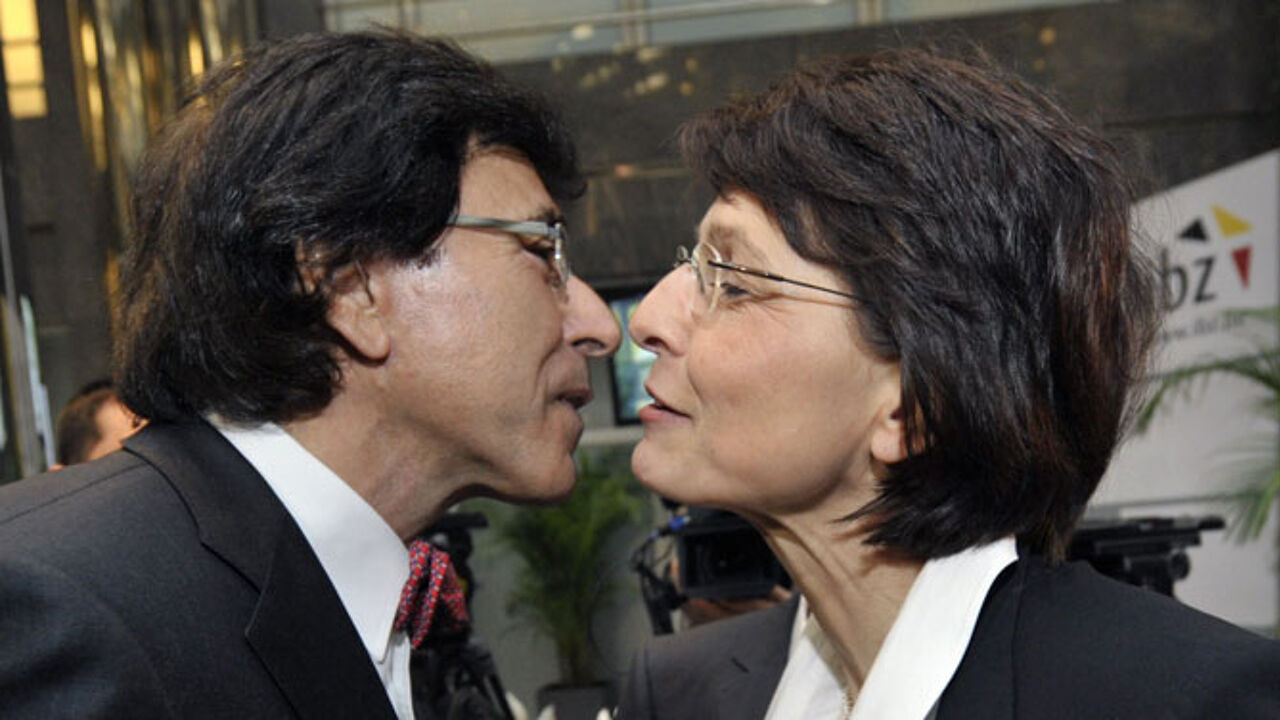 A day before the poll the two leaders find themselves in very different circumstances. Marianne Thyssen is her party's official candidate premier, but the polls do not auger well. Mr Di Rupo's PS seems on course to become the largest political party in Francophone Belgium, if not in the country as a whole. He could become the country's first Francophone premier since 1973.
In the interview the two politicians present themselves and their parties as symbols of stability, a safe choice that will not lead to any adventures.
Ms Thyssen calls on everyone to avoid creating any further tension. She says: "We have had enough confrontation. Now that minds have ripened, let's negotiate a state reform. It's the only solution.
Mr Di Rupo is in favour of a speedy accord because our country cannot afford instability: "Negotiations should be as short as possible. After eight to ten days it should be clear for everybody around the table whether the will to settle the matter is present."
The Francophone socialist leader lashes out at Alexander De Croo of the Flemish liberals. It was Mr De Croo's Open VLD that brought down the government. Mr Di Rupo says that what Mr De Croo did was of gravity without precedent. Everybody who knows how difficult the intercommunity knot is, knows that it's silly to say this can be sorted in three days: "Mr De Croo stopped exactly at the moment when the core of the matter was being discussed".
Ms Thyssen too shares this analysis accusing the liberals of putting party interests above the interest of the country.