"Nobody benefits from paralysis"
The leader of the Flemish nationalist party Bart De Wever has offered a hand of friendship to the Francophones in Belgium after it became clear that his N-VA (New Flemish Alliance) party had won the 2010 Belgian General Election.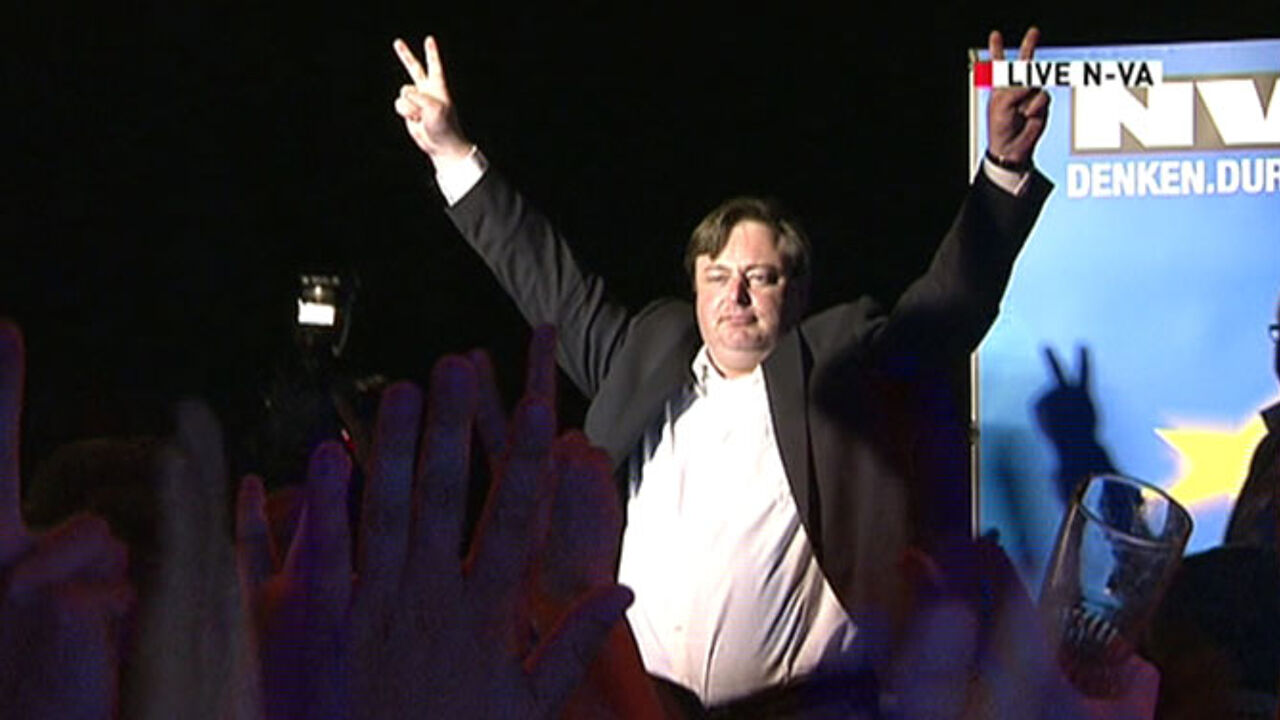 The N-VA is heading for a share of the vote of up to 30% across Flanders. This makes the Flemish nationalists the biggest party in Flanders and Belgium.
Mr De Wever said that now was the time to build bridges and he hoped that others, even those who lost ground in this election, would be prepared to take up government responsibility.
Mr De Wever noted that 70% of Flemings had not voted N-VA.
The nationalist leader hopes that others will join him to make the necessary institutional and economic reforms that the country needed.
Mr De Wever added that nobody benefitted from the paralysis in the country.
"No immediate break-up"
All commentators were agreed that the big question in these elections was the size of the Flemish nationalist N-VA.
In the event they became the biggest political force in Flanders and Belgium.
The nationalists support an independent Flanders, but in the campaign the party's charismatic leader, Bart De Wever, has been keen to stress that a vote for his party did not mean that the country would be split over night.
Prediction comes true
The N-VA's victory was widely predicted in the polls that are notoriously unreliable in Belgium. This time round though the pollsters got it right.
The N-VA initially formed part of the outgoing government, but walked out in 2008 in protest against the lack of progress in realising state reforms. The failure of the outgoing administration to split the Brussels Halle Vilvoorde constituency allowed the N-VA to put community issues firmly on the election agenda.
Indeed, with his dry wit N-VA President Bart De Wever dominated the campaign both North and South of the linguistic divide. He attracted widespread criticism from opponents, but this does not seem to have harmed him in this election.
The good showing of N-VA is sour grapes for the Marianne Thyssen's Flemish Christian democrats. They initially formed an alliance with the N-VA with the nationalists as junior partner, but the two parties parted company. The Christian democrats have now lost support and see their former junior partner assume the leading position that they used to take for granted.