Voting has taken place in elections for the Chamber of Representatives and the Belgian Senate. More than seven and a half million people across Belgium were registered to vote. In contrast to most other European countries, those registered to vote are obliged by law to at least turn up at the polling station.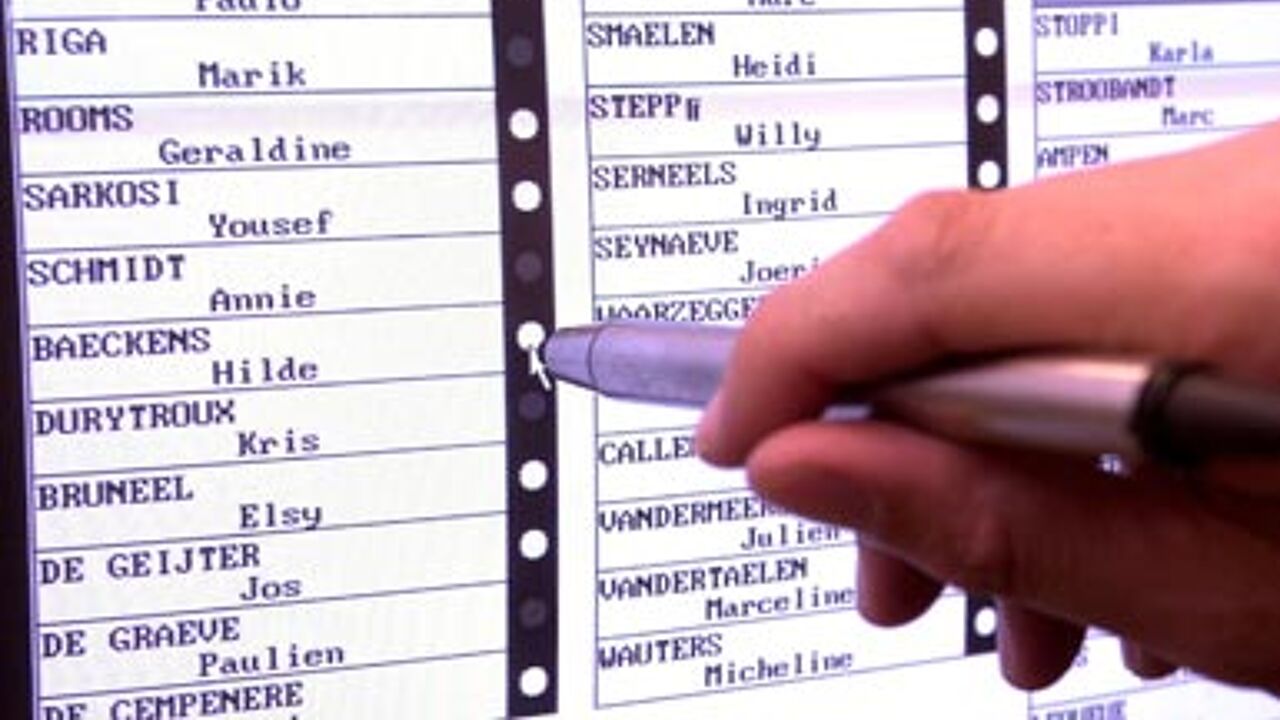 Nevertheless, anyone wishing to abstain could do so either by telling the presiding officer that they don't wish to vote, by voting blank or by spoiling their ballot paper.
In areas where people still vote manually, the polls closed at 1pm.
The polls closed at 3pm in areas where voting computers are in use.
Despite most of the voting computers being over 20 years old, the Interior Ministry reported few if any technical problems.
Voters, at Wondelgem, near Ghent (East Flanders) had to wait while a key was found to the school in which they were supposed to cast their vote.
Eventually, the school cleaner came to rescue. 
Brussels-Halle-Vilvoorde
It was the failure to reach an agreement on the partition of the Brussels Halle Vilvoorde constituency that caused the fall of the Federal Government.
There had been fears that so-called "conscientious objectors" would create staffing problems at polling stations in the Flemish municipalities outside Brussels.
However, these fears proved to be groundless. In fact, the problem was far greater within Brussels.
A total of five presiding officers refused to sit at polling stations in the City of Brussels.
Elsewhere, the Mayor of Lennik, Willy Dewaele (Flemish liberal) turned out at the polling station, but refused to vote.
Members of the Language Action Committee (TAK) followed European President Herman Van Rompuy as he made his way to vote in the Flemish Brabant village of Sint-Genesius-Rode.
Later, TAK activists tried the blockade the entrance to the polling station.
They left after a minor skirmish with some local Francophones.