Flemish socialists ready to talk about anything
The Chairwoman of the Flemish socialist party Caroline Gennez has said that no subject should be excluded from the negotiations on forming a new federal government. Ms Gennez told the party faithful that the Flemish socialists are prepared to discuss anything and that no time should be lost in forming a new government.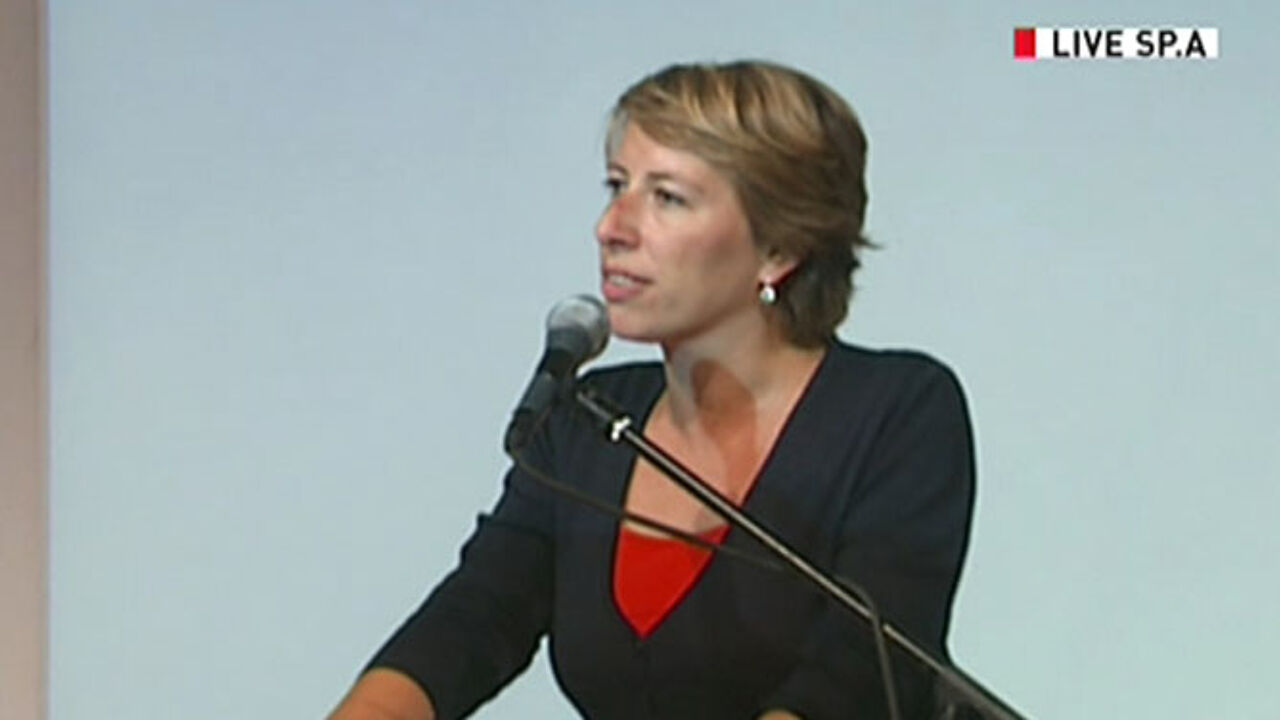 "My party will do everything in its power to achieve socially sustainable constitutional reform."
Ms Gennez was speaking at a post election meeting of her party at the Beurscafé in Central Brussels.
"We have managed to maintain our position in difficult times."
"The conclusion we draw from this is that the voter has voted for a party that wants to find solutions, a party that wants progress."
Ms Gennez also took time to congratulate her "big friend" Bart De Wever on his election victory.
The socialist Chairwoman promised to provide a voice for Flemings that are concerned about social issues.
She added that it's now time finally to form a stable government.