Belgium hits foreign headlines
The international media seem impressed by the landslide victory of the "Flemish separatist party". On Sunday several foreign news websites carried stories about Bart De Wever's victory. Many of today's European dailies contain reports on the N-VA's win.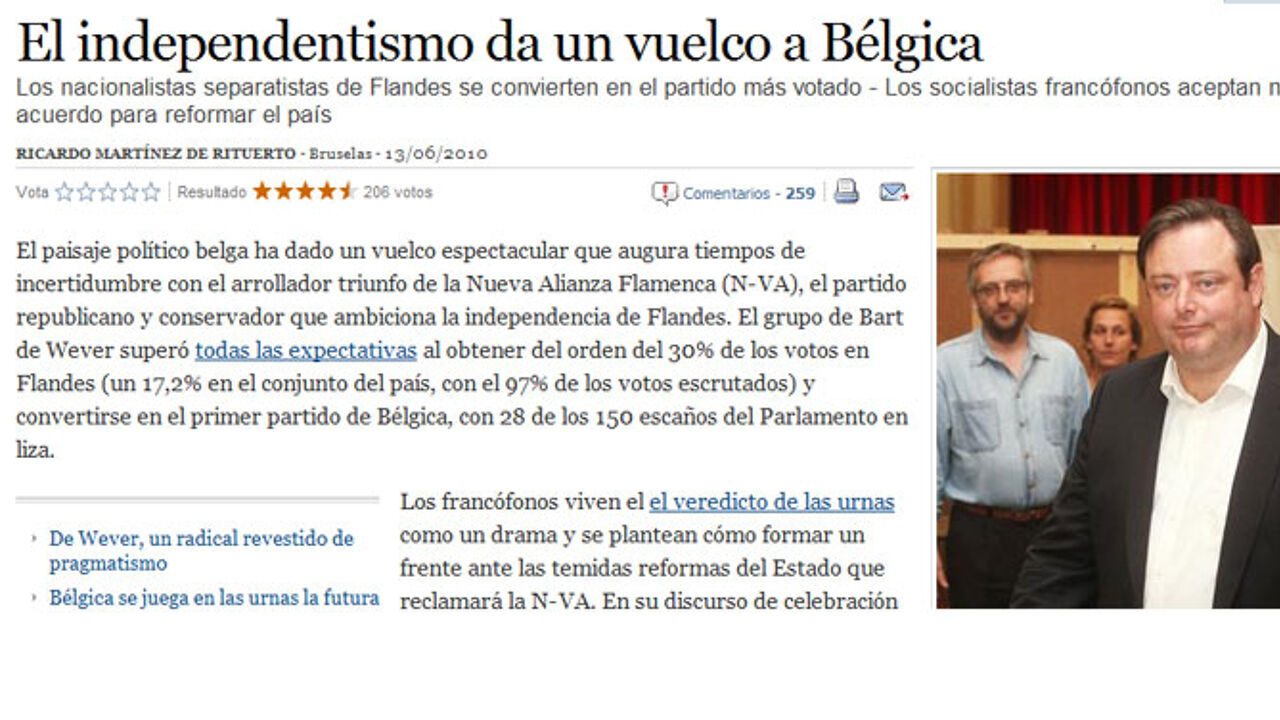 The New York Times website features a report on the "victory of the Flemish separatists in the Belgian elections" on its homepage.
The French daily Le Monde also has a leading article on Mr De Wever. The daily puts the N-VA leader and Elio Di Rupo of the Francophone socialists in the new star roles: "The two parties will have to sit together". Le Monde also notes the nationalists have no problem with a Francophone Premier.
The London Financial Times headlines "Tense talks ahead as separatists win ground" and reports it will probably take until September for a new government to materialise.
Germany's Die Welt labels Mr De Wever "a moderate separatist" who will now place high demands on the Francophone socialists if Mr Di Rupo is to become Prime Minister.
Britain's BBC believes the N-VA win has brought Belgium closer to a split and adds that Mr De Wever took his party ahead while other politicians got stuck. The broadcaster also notes that Belgium's state debt has now reached unmanageable proportions.