King continues consultative talks
The Party Chairmen of all but one of the parties represented in the Federal Parliament will meet with King Albert II of the Belgians as the round of consultative talks continues. The King will meet the Chairmen individually during the course of today and possibly tomorrow. Only the far-right Vlaams Belang has not been invited to the Palace.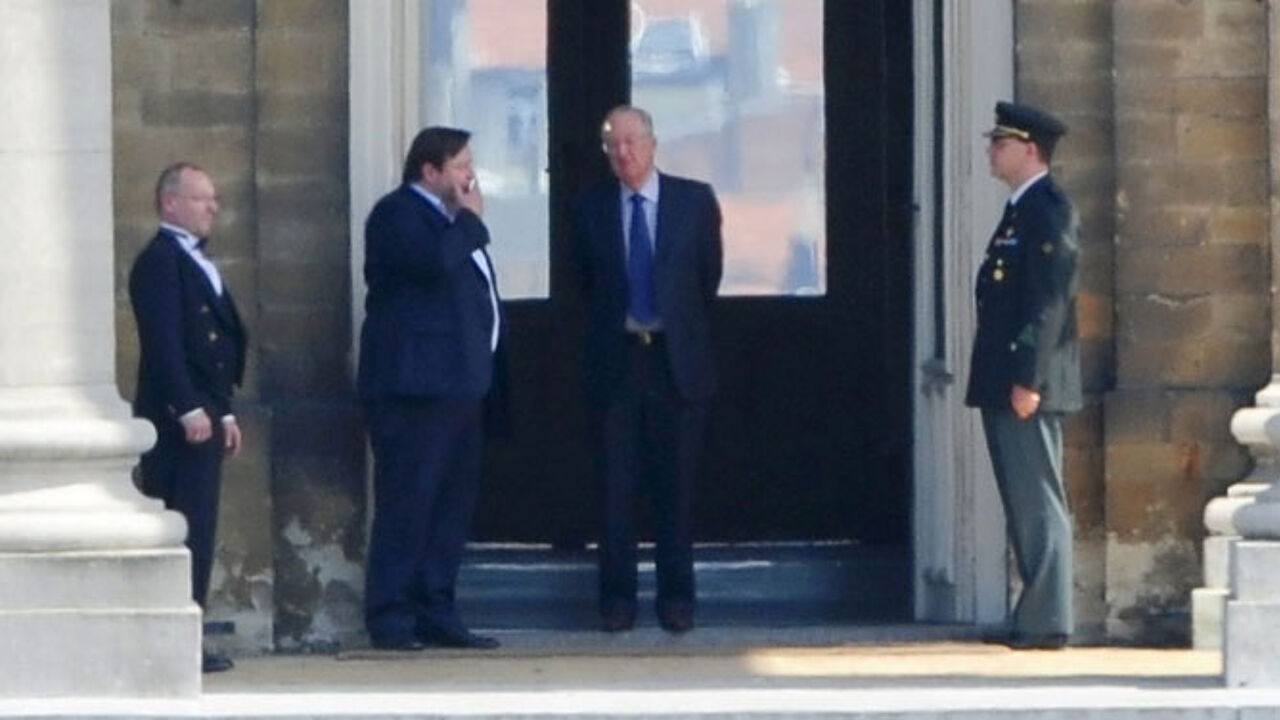 The aim of the talks is to find a so-called "informateur" who will be charged with clearing the way for talks to begin on the formation of a new federal government.
According to the daily 'De Morgen', it is possible that the King may even give two politicians, a Francophone and a Fleming, the task of preparing the way for talks.
Prime minister Di Rupo?
Despite the big ideological differences between Flemish nationalists and the Francophone socialists, the parties' Chairmen Bart De Wever and Elio Di Rupo appear to realise that they will have to work together.
Both have avoided making declarations that might offend the other.
Mr Di Rupo has already said that there must be constitutional reform and Mr De Wever has let it be known that he has nothing against a Francophone becoming Prime Minister.
Meanwhile Mr Di Rupo appears ready to take on the job of Prime Minister.
The Chairman of the Francophone socialists even held a bi-lingual press conference at the party's Brussels HQ on Monday.