De Croo in hospital after horse riding accident
Alexander De Croo, the young leader of the Flemish liberals, suffered arm and leg injuries yesterday when his horse suddenly stumbled during a parade. He underwent an operation late yesterday and should be able resume his functions as party leader later this week.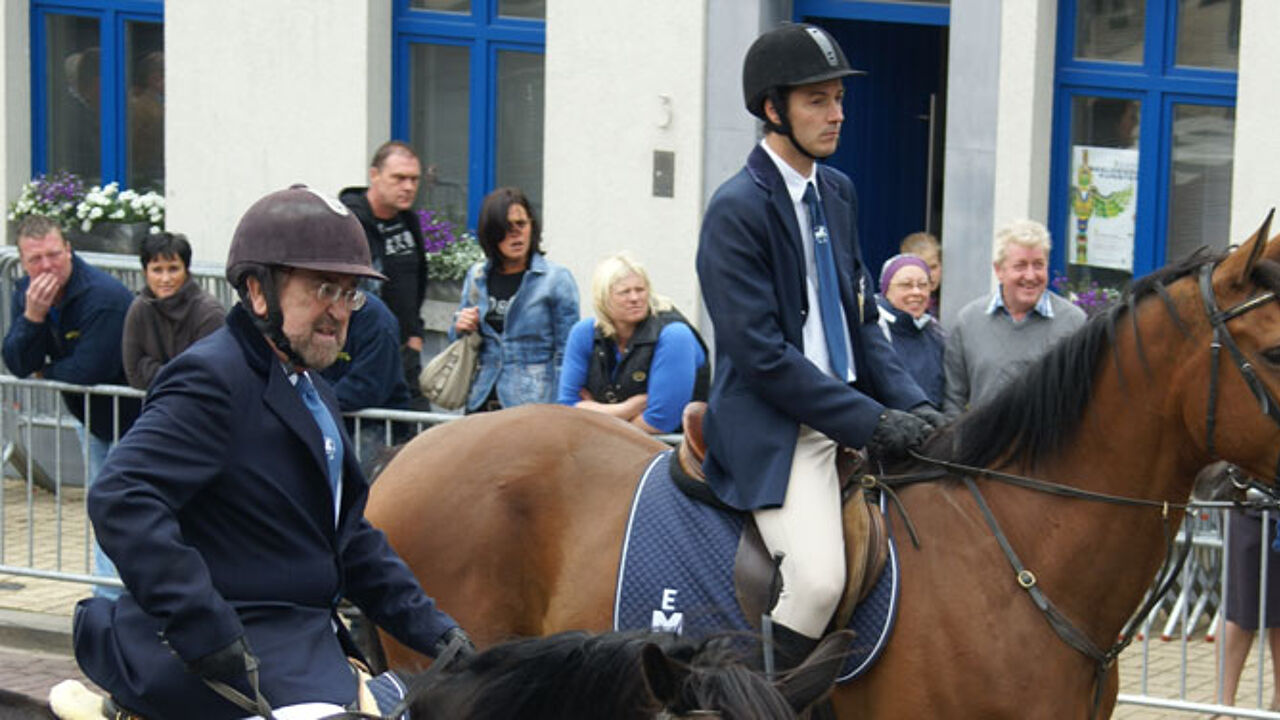 The accident happened during a parade in Michelbeke, a town near the city of Brakel in the southern part of East Flanders.
Alexander De Croo took part in the parade with his father, senior politician Herman De Croo and some 200 other riders (photos just before the accident).
Apparently, his horse was frightened by the sound of a brass band and stumbled. The horse landed partly on its rider, which explains the elbow and foot injuries. De Croo was brought to the ASZ hospital in Aalst where he had his elbow operated on.
De Croo will have to spend some time in a wheel chair. His can't use his foot, but at the same time he can't walk on crutches either due to his elbow injury. He should be able to leave hospital today. The party meeting of Open VLD has been postponed from today to later this week.
He will probably not be replaced as party leader, as he could resume his task of party leader in two or three days.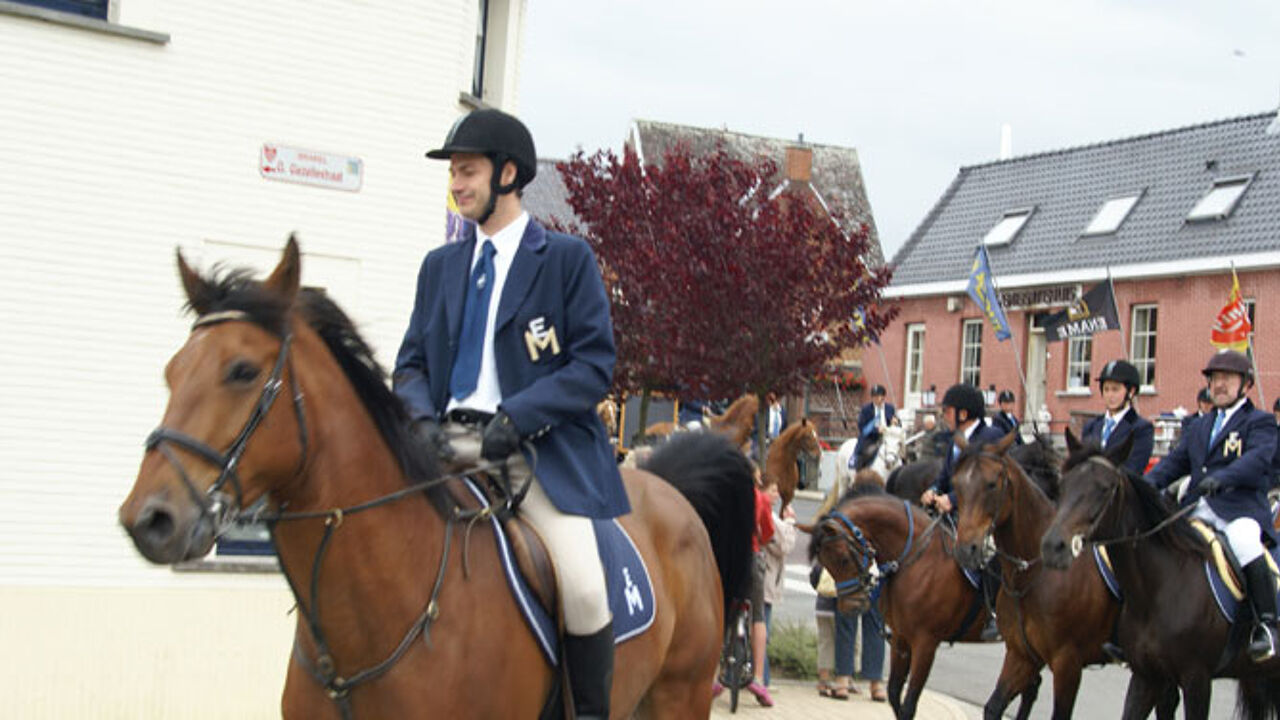 Alexander De Croo is not the first Belgian politician to be hospitalized after a horse riding accident.
In March, Flemish Prime Minister Kris Peeters broke his hip after suffering a nasty fall from his horse. He is still recovering today.