"Yes, you can call this a disaster"
Belgian sprinter Tom Boonen will miss the Tour de France, one of his main objectives of the season. A lingering knee injury will keep him sidelined for two weeks. "Devastating news", Tom Boonen's team manager Patrick Lefevere said.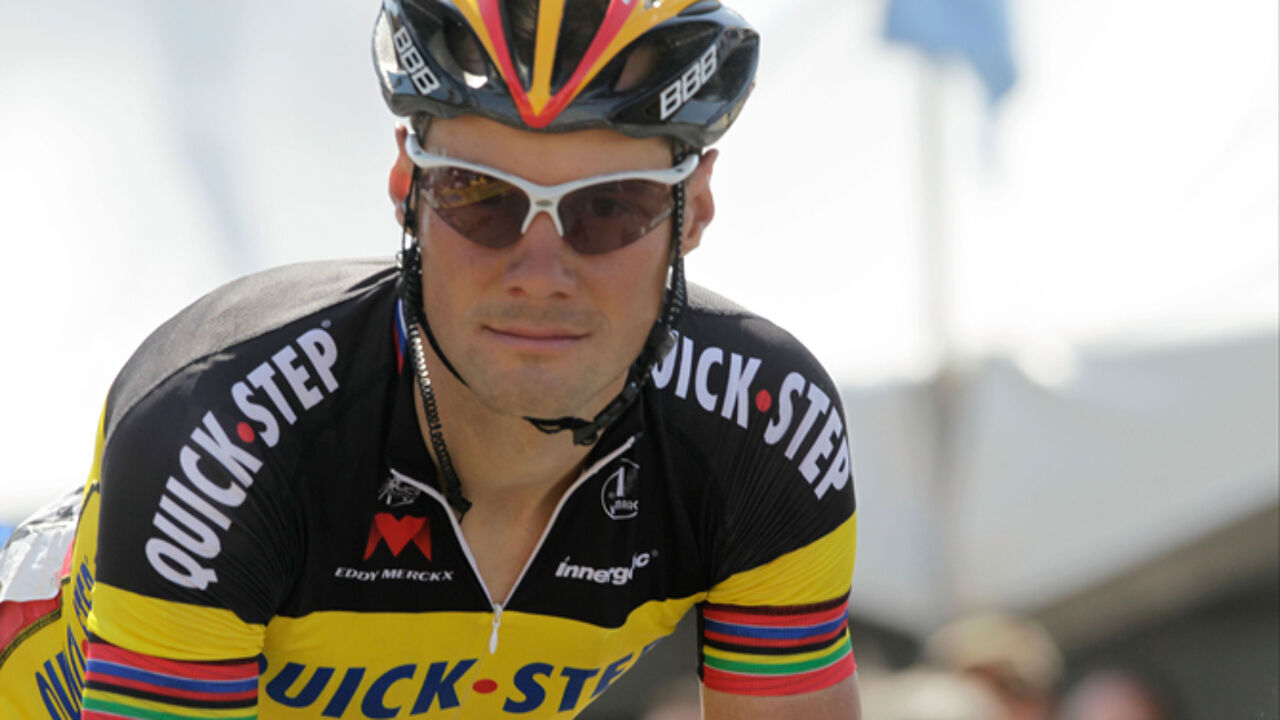 Tom Boonen eyed a stage win in the Tour de France. He was particularly looking forward to competing in the world's biggest cycle race this year. Boonen had won the green points jersey in 2007, but was barred from the Tour after testing positive on cocaine one year later.
Last year, he was only allowed to compete just before the start. He was not ready, both mentally and physically and could not live up to the expectations. This was to be his year of "revenge", that's why the disappointment is enormous.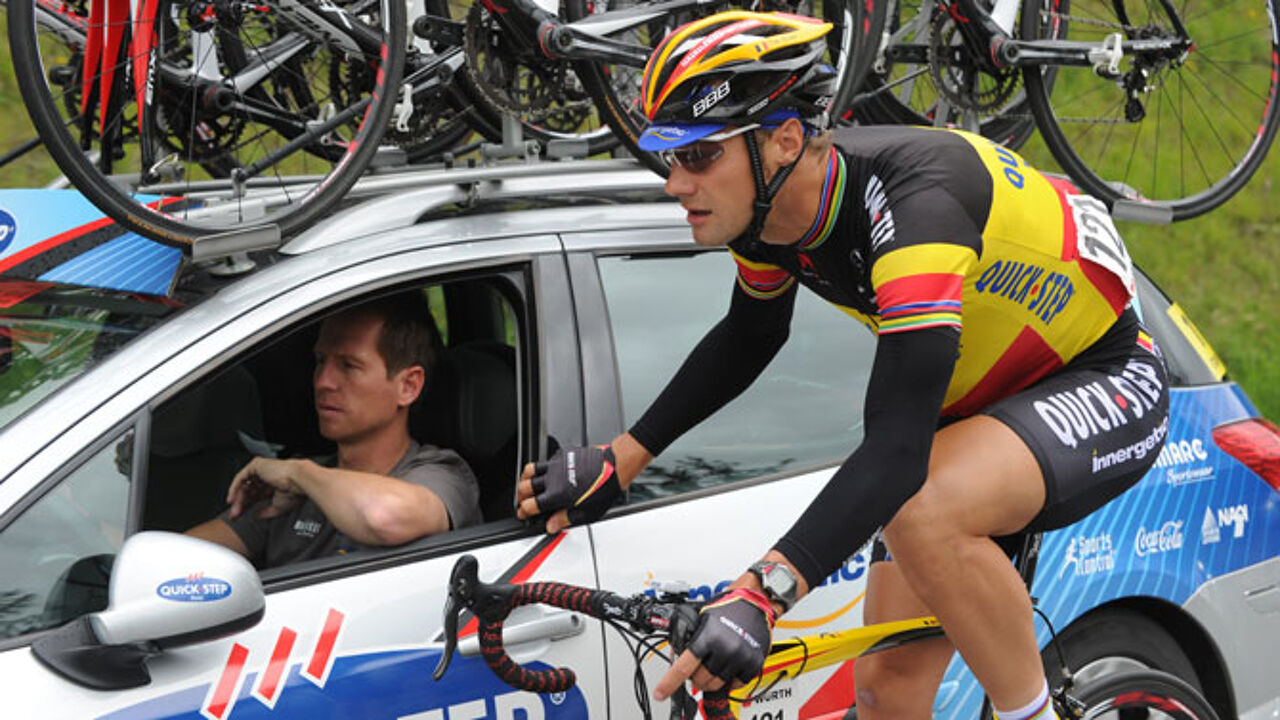 Belgian fans were eagerly awaiting Belgian Tour stage
Tom Boonen was too disappointed to react yesterday. One of the team's director's, Wilfried Peeters, told Het Laatste Nieuws that "the news was a serious blow for Tom and for the whole team. Yes, you call it a disaster." For Boonen's Quick Step Team, his absence is also a commercial deadlock.
Quick Step team manager Patrick Lefevere (photo) said it was "devastating news". "Especially now the Tour de France passes through Belgium. Tom also had his chances in the stage to Arenberg, with some cobble stone sections under the way. I think he really had a chance to win the stage there."
Lefevere adds that Boonen's absence is also "sad news for the fans and the sponsors."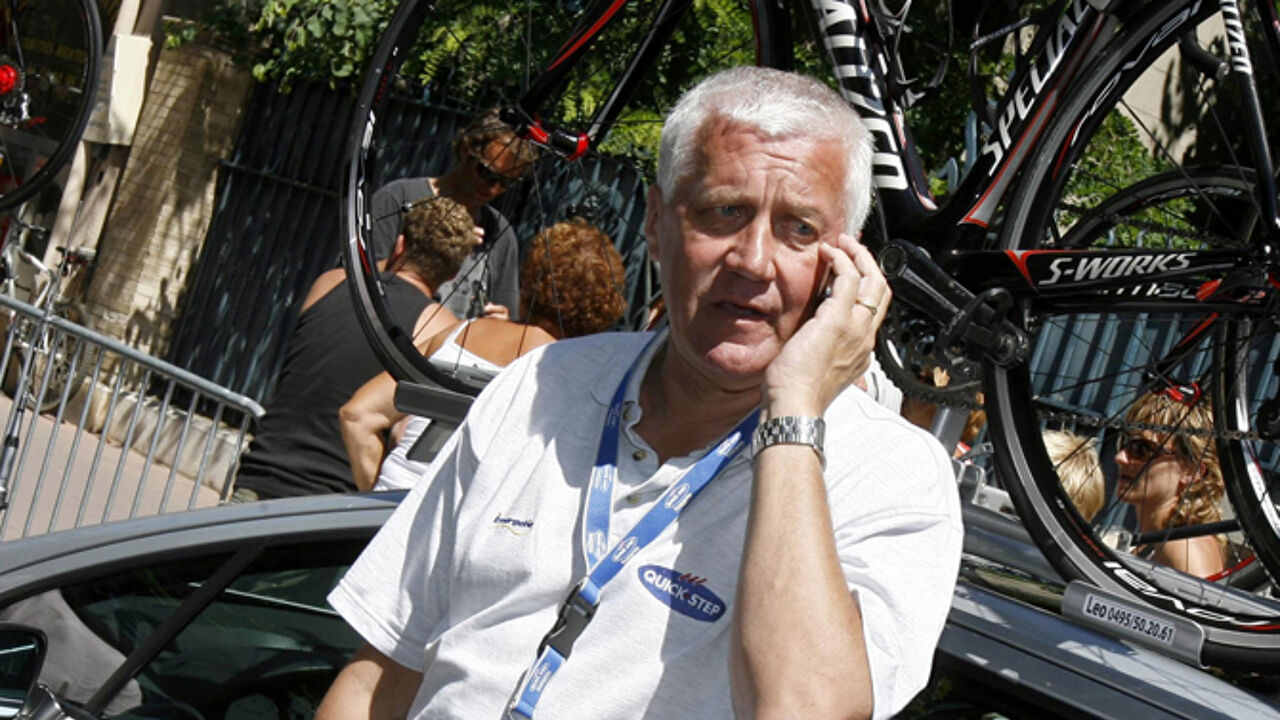 Two crashes on the same knee
The problems for Boonen started after a crash in the Tour of California in May. Since then, the pain in his left knee was never really gone. The injury got even worse when he crashed again, on the same knee, in the Tour of Switzerland (photo). The cold and rainy weather in Switzerland did not help either.
Boonen visited the Saint Elizabeth Hospital in Herentals (Antwerp province) yesterday to decide for the Tour de France. It appears that he has a type of patellar tendonitis.
Boonen has to stay sidelined for two weeks. After that break, it is not sure that the injury will be gone.
Boonen was also the Belgian national championships in Leuven tomorrow, where he had to defend the title he took last year.
Boonen, a former world champion, is one of the world's top sprinters and collected a total of six stage wins in the Tour de France in the past.