Why is 11 July the Flemish holiday?
11 July is the National Day of the people of Flanders. On Flanders Day we mark the anniversary of the Battle of the Golden Spurs in 1302 when an army of Flemish townspeople set to the flight the knights of the king of France.
The battle takes its name from the hundreds of knights' spurs that lay on the battlefield, the Groeningekouter, outside Kortrijk afterwards.
The victory was an important one as it prevented Flanders from being incorporated into the kingdom of France and allowed it to continue to develop as a separate entity.
Across Flanders festivities are being organised today - though this year this has been downsized due to obvious corona restrictions. For our political leaders it is also an occasion to dwell on nationhood. 
All key political players attended the ceremony at Brussels City Hall including Elio Di Rupo, the Francophone socialist leader, who is now working on a coalition with the Flemish nationalists. The Walloon Prime Minister, Rudy Demotte, (Francophone socialists) was also there.
Flemish Parliamentary Speaker Peumans invited Francophones to work together on state reforms in which the weight of decision-making power is transferred away from the federal state to the regions.
He added that Flanders would not take an anti-Walloon attitude when negotiating state reforms. He noted that also in Wallonia more and more people supported devolutionary reform.
Mr Peumans continued: "We must agree a contract between the two main communities. This contract must stipulate the rules of how we live together with our duties and rights in a very transparent way."
The Speaker's address was interrupted when he reached a passage on Flemish identity and nation-building: Flemish liberal lawmaker Els Ampe shouted: "You're spoiling our reputation with your nationalism!"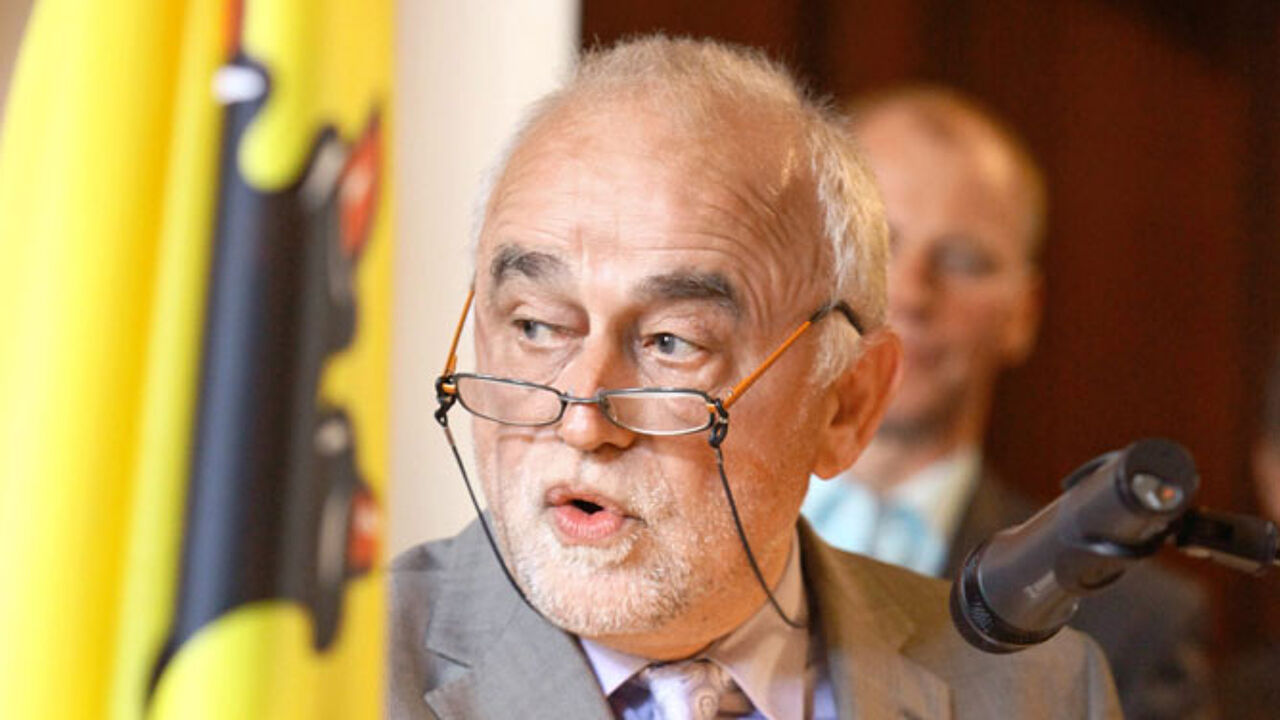 "Don't be afraid"
Speaking on VRT Radio earlier in the day the Speaker of the Flemish Parliament, Jan Peumans, called on Francophones not to be afraid of further steps towards the formation of a Flemish state. Mr Peumans did add that Belgium's two language communities now stood at a crossroads:
"I've always claimed that what was good for Flanders was also good for Wallonia. This is a view that is also supported by Rudy Demotte (Francophone socialist). The Walloon Prime Minister too seeks greater powers for Wallonia. I believe that among Francophones and Walloons many people are convinced this is a good thing."