Dairy farmers take their protest to Brussels
Some 200 farmers held a demonstration in Brussels as the EU is discussing milk prices today. The farmers took their tractors to the centre of the European district at Schuman, demanding better prices for their milk.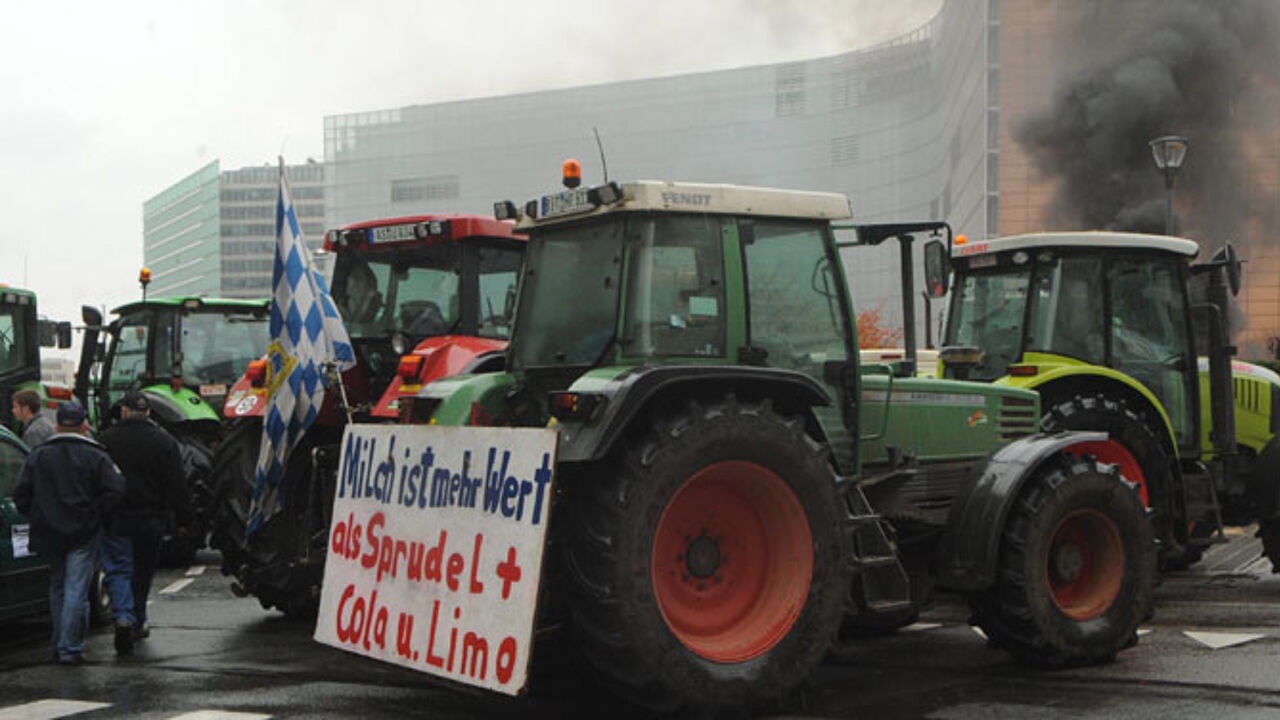 After last year's crisis, caused by low milk prices, a group of European experts compiled a report. They are now pushing for more private contracts between farmers and milk producers, in a way to guarantee stable prices.
 The farmers claim that this is not a good solution. Private contracts could force them to accept lower prices, they say, adding that milk prices will only go up if milk production is restricted.
It's especially French, Dutch, Italian and German farmers who came to Brussels.
"When you look at the whole production chain, you will see that our profit margins are the smallest, while we create the basic product", a Dutch dairy farmer told the VRT. "We want to have this changed and encourage politicians to protect the dairy farmers better."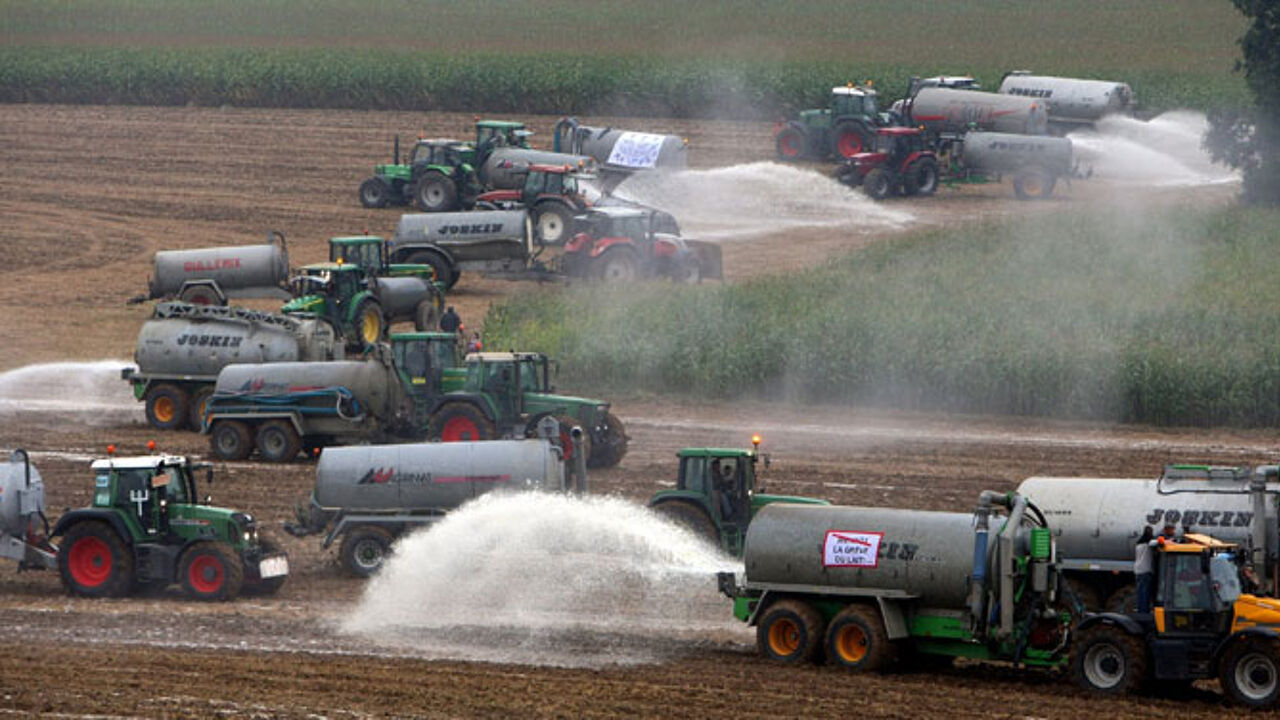 Dairy farmers suffer from volatile milk prices
In the past, the EU bought milk from farmers to stabilise prices but it is not keen to continue the practice. On the other hand, the EU has to intervene to do something to stabilise milk prices, as the past few years have shown, farmers argue.
Volatile milk prices - they rose sharply before dropping dramatically last year - caused problems for a number of dairy farmers, a number of them facing bankruptcy. This led to dramatic protests last year in October (small photo).