Borlée brothers in Barcelona spotlights
The Belgian team at the European Athletics Championships in Barcelona will be headed by the Borlée brothers in the 400 metres and high jump ace Tia Hellebaut. The championships are starting tomorrow and finish next Sunday. The Olympic Stadium in Barcelona will see a total of 32 Belgians competing.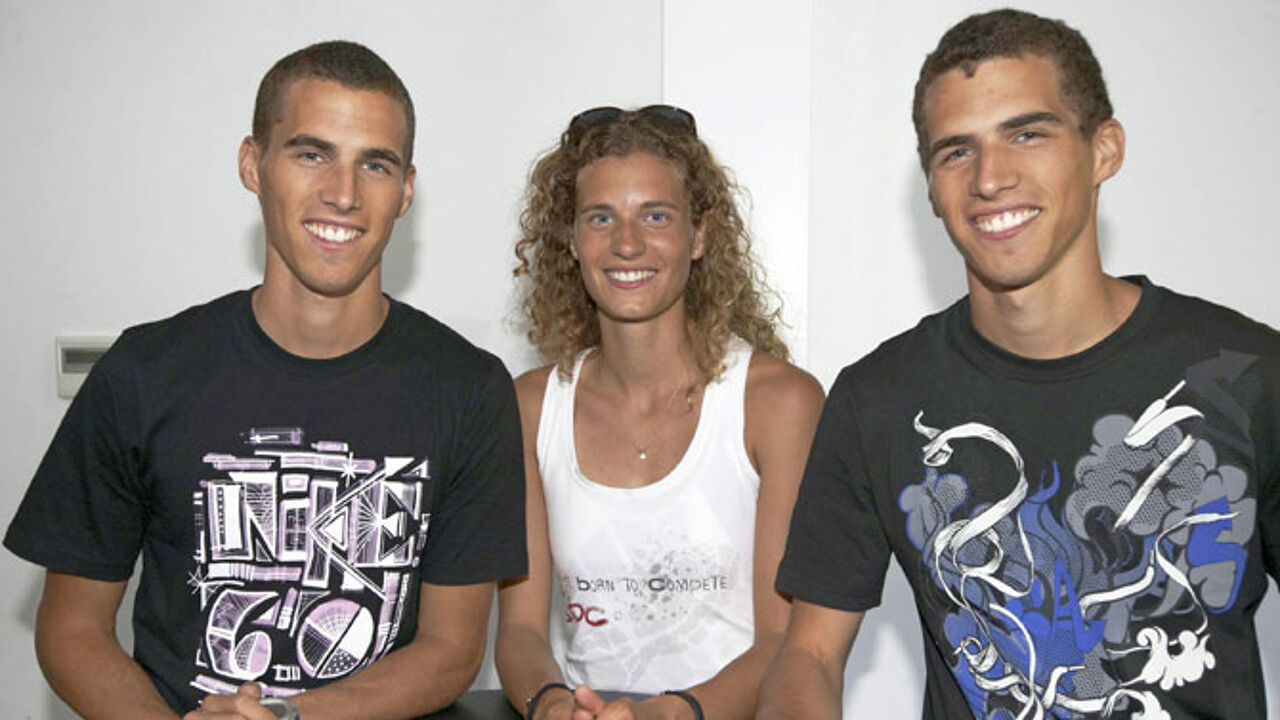 Kevin and Jonathan Borlée, two twin brothers (photo on top: with their sister Olivia, a sprinter) have the best chance of clinching a medal. Jonathan is in splendid form and set a new Belgian record in the men's 400 metres only 10 days ago.
Jonathan (photo) keeps his cards close to his chest though. He claims he does not feel as one of the favourites for the men's 400 metres, despite having the best European time this season behind his name (44.77). "Everything is possible. I once had the 6th time before a race, and I won. I won't have people putting pressure on me."
Kevin Borlée, who has a personal best of 44.88 seconds, has the 6th European time behind his name but has a lot of self-confidence. "Last week, I had a slow start in Monaco. That won't happen here. I am always at my best at the big meetings. I set my personal best at the Olympic Games in Beijing."
The Borlée brothers and their sister Olivia are among the athletes to be followed by the BBC in their build-up to the Olympic Games in London, in 2012. The BBC is making a documentary on 25 athletes and their preparation for London.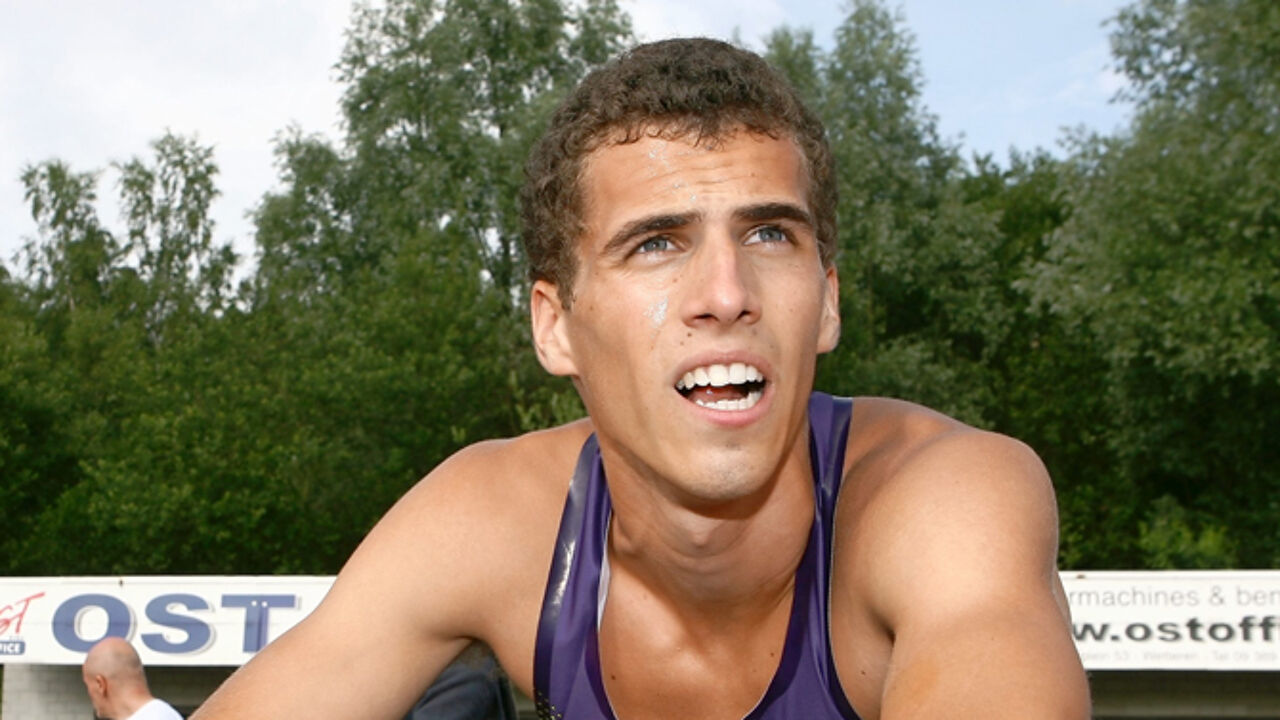 Tia Hellebaut, after the comeback
The Olympic Stadium in Barcelona will see 32 Belgian athletes competing. Apart from the Borlée brothers, it is Tia Hellebaut who will be in the spotlights. The reigning European and Olympic champion (photo) has only just made her comeback after giving birth to a child.
"When I resumed my training sessions, I never thought I would come back as quickly as I did. People say I always do well at the big championships, and I have to admit that this is true. But don't expect me to make any predictions about Barcelona", she told a press conference last week.
Tia Hellebaut thinks she should be able to clear 2 metres, but it is not sure where this will bring her. She cleared 1.95 metres on two occasions over the past few weeks.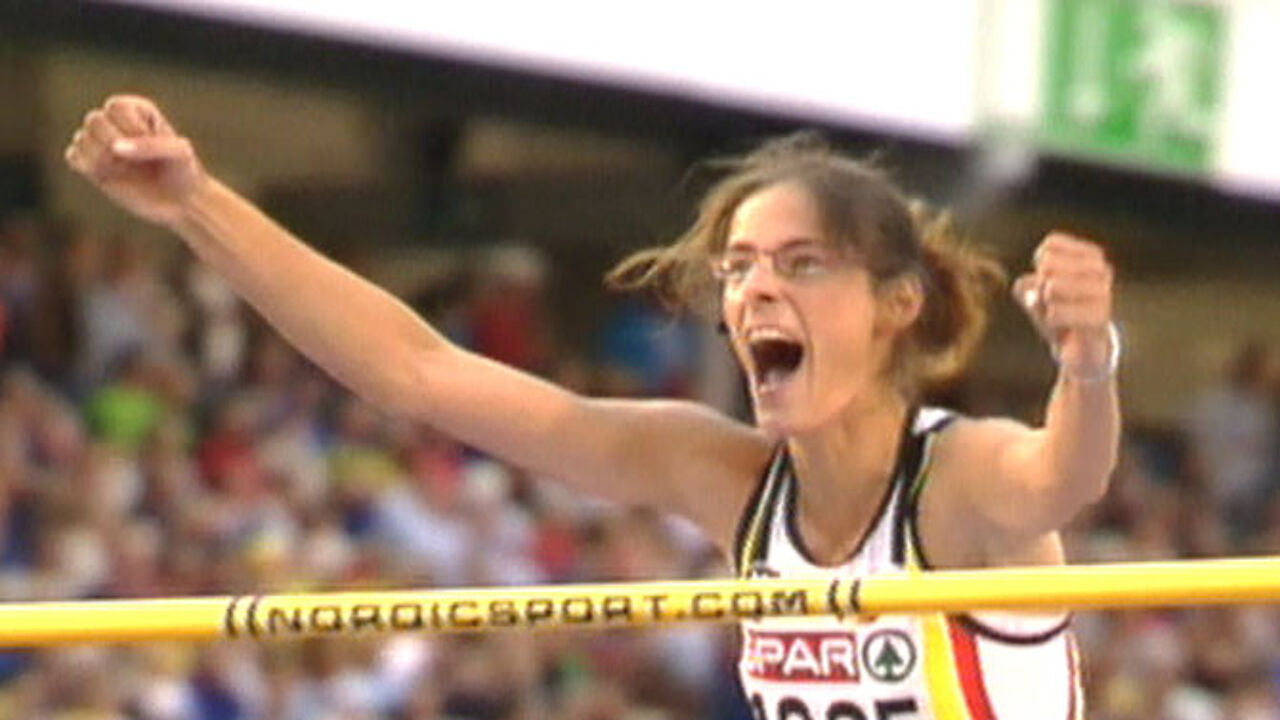 Relay teams also in with a chance
Other athletes with a chance of taking a medal home are the men's 4x400 metres relay team (with the Borlée brothers, Cédric Van Branteghem and Arnaud Destatte) and the women's 4x100 metres relay team (with Hanna Mariën and Frauke Penen, other team members to be announced).
Sprinter Olivia Borlée will take part in the women's 200 metres and hopes to break her personal record of 22.98 seconds. "I have to do better than 23 seconds. If I succeed, it should be enough to reach the final."