Anderlecht too strong for Welsh Champions
Belgium's two Champions' League hopefuls were both in action on Tuesday evening. The Belgian Champion's Sporting Anderlecht beat the Welsh Champions The New Saints 3-1 in Wrexham, making the second leg of their qualifying match look nothing more than a formality.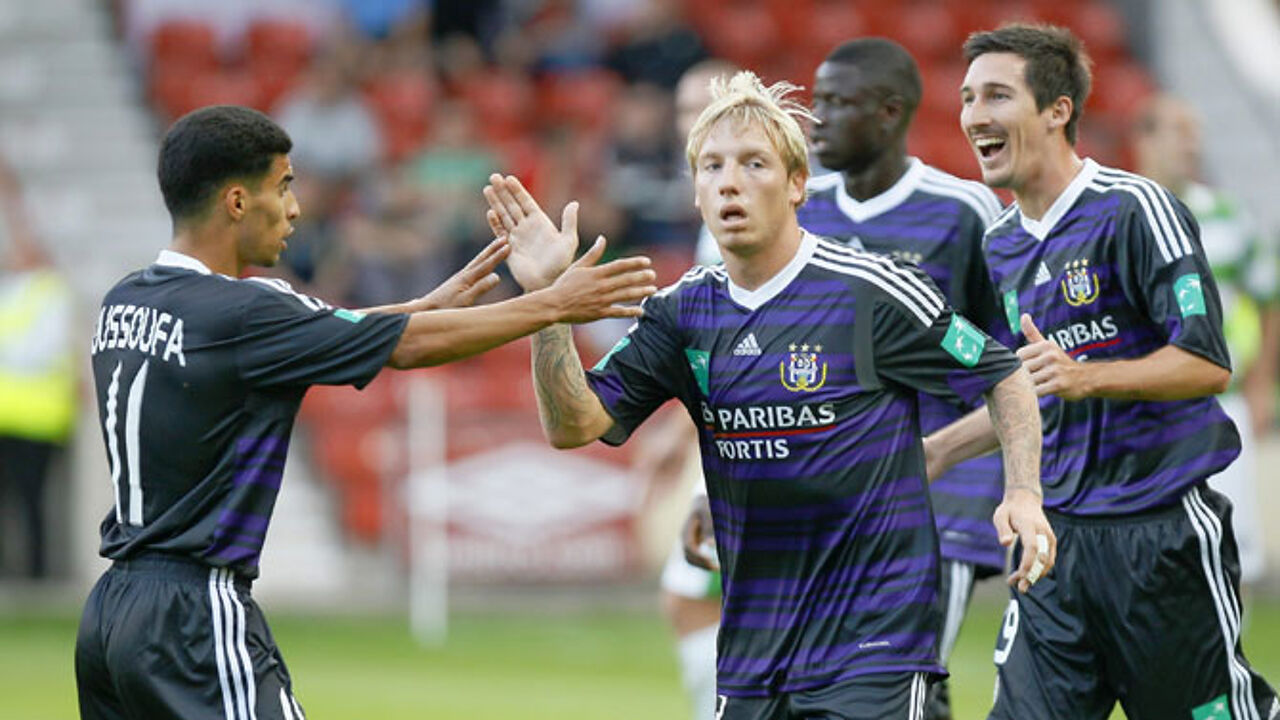 It was a very different story for the league runners-up AA Gent.
The Buffaloes held it together pretty well until the final ten minutes of their game against Dynamo Kiev.
However, two late goals by the Ukrainians made for a final score of 3-0.
AA Gent will have to win the return match by at least four goals if they are to qualify.
Sporting Anderlecht did what it had to do at the Racecourse Ground on Tuesday evening.
The Champions' American new boy Sacha Kljestan put them one up early on. 
Jonathan Legear made it 2-0 to Sporting ten minutes later.
The first half ended 2-0 with Anderlecht very much in control.
However, it was a different story in the second half with lapses of concentration allowing
The New Saints chances at goal.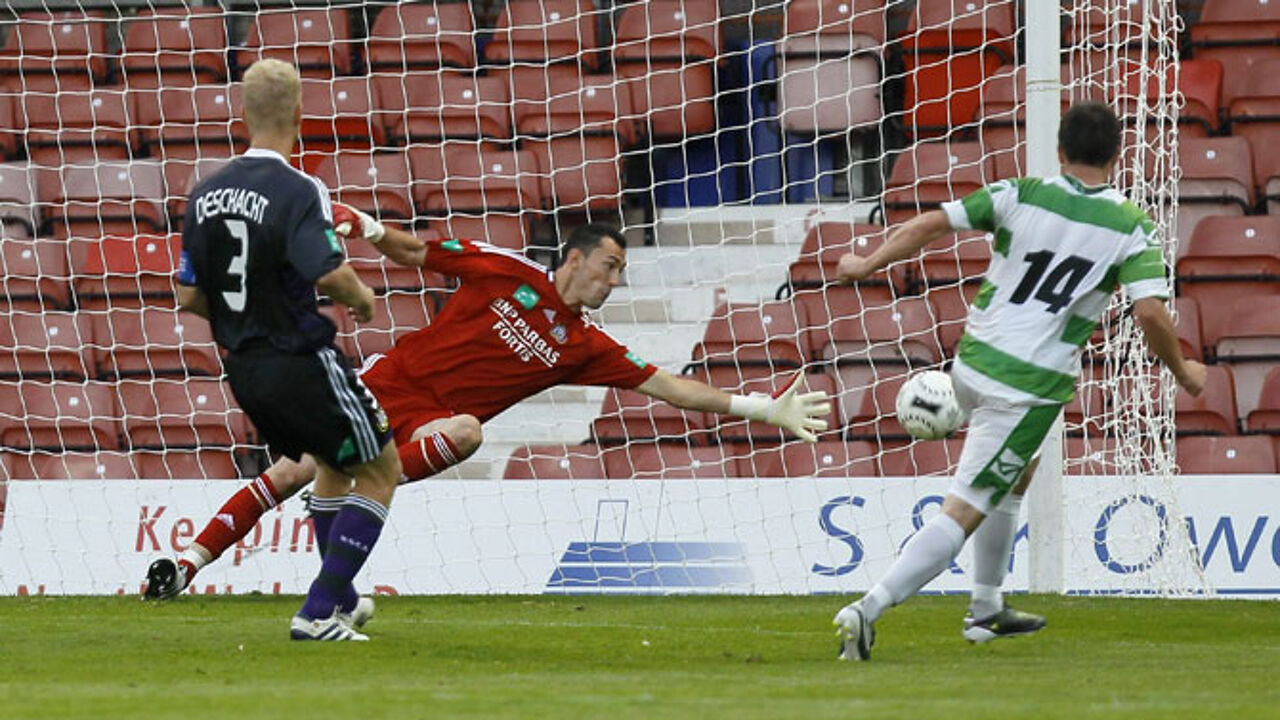 In the end it was the Welsh Champions' Craig Jones that made it 2-1.
However, a major upset was not on the cards as Suarez (photo) made it 3-1 to Anderlecht.
Failing one of the biggest upsets in the history of football in the return leg, Anderlecht is certain of going through.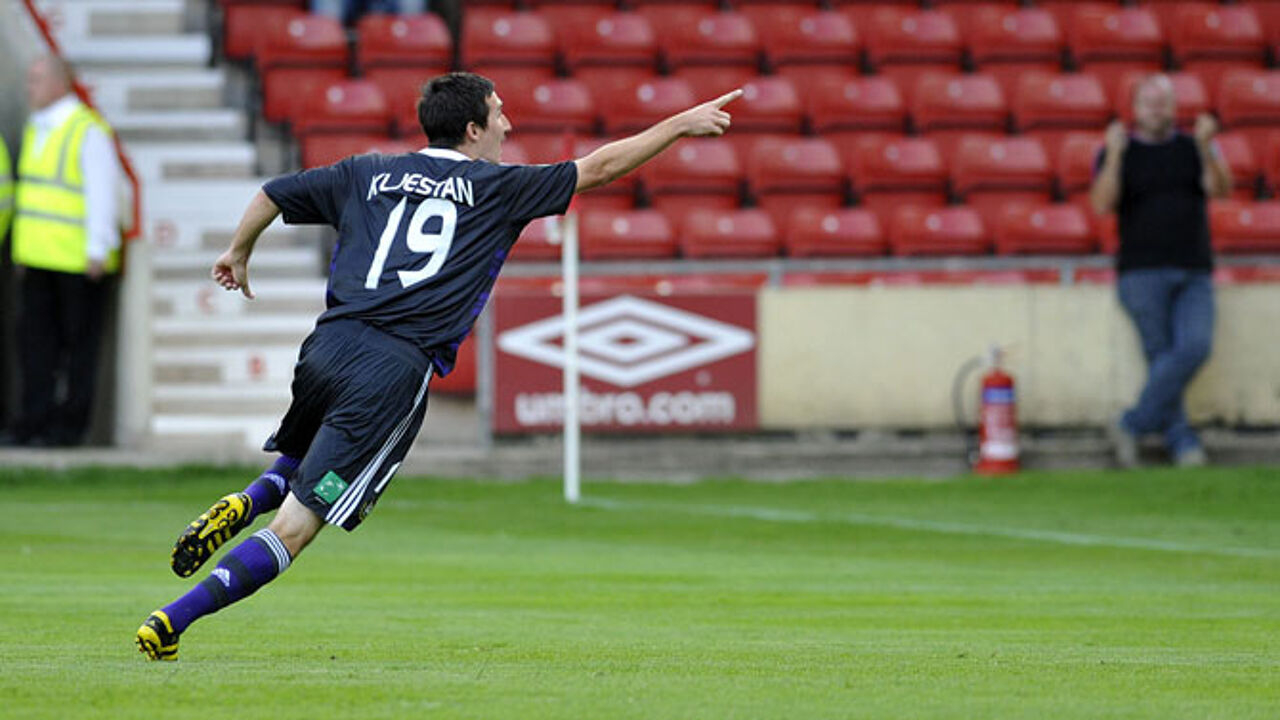 AA Gent loses it in the last ten minutes
AA Gent can almost certainly kiss the Champions League goodbye after a 3-0 defeat in the first leg of their third round qualifying match.
The game got off to a sluggish start and although AA Gent often lost possession, both teams seem pretty evenly matched.
However, this all changed on 19 minutes when Andriy Yarmolenko made it 1-0 to Kiev.
AA Gent appeared to have drawn level minutes later, but Christophe Lepoint's goal was disallowed as his teammate Stef  Wils was judged to have pushed an opponent.
Kiev continued to threaten, but the Buffaloes managed to contain them until the final ten minutes when Shevchenko and Zozulya scored for Kiev.
The match ended 3-0 to Kiev.
The second leg will be nothing short of mission impossible for the Buffaloes.