Belgian men eye a second medal
Can Belgium claim a second medal after Kevin Borlée broke the deadlock late on Friday? The men's relay team posted the fastest time in the heats this morning and eased through to the final. The women's 4x100 metres relay team is also through.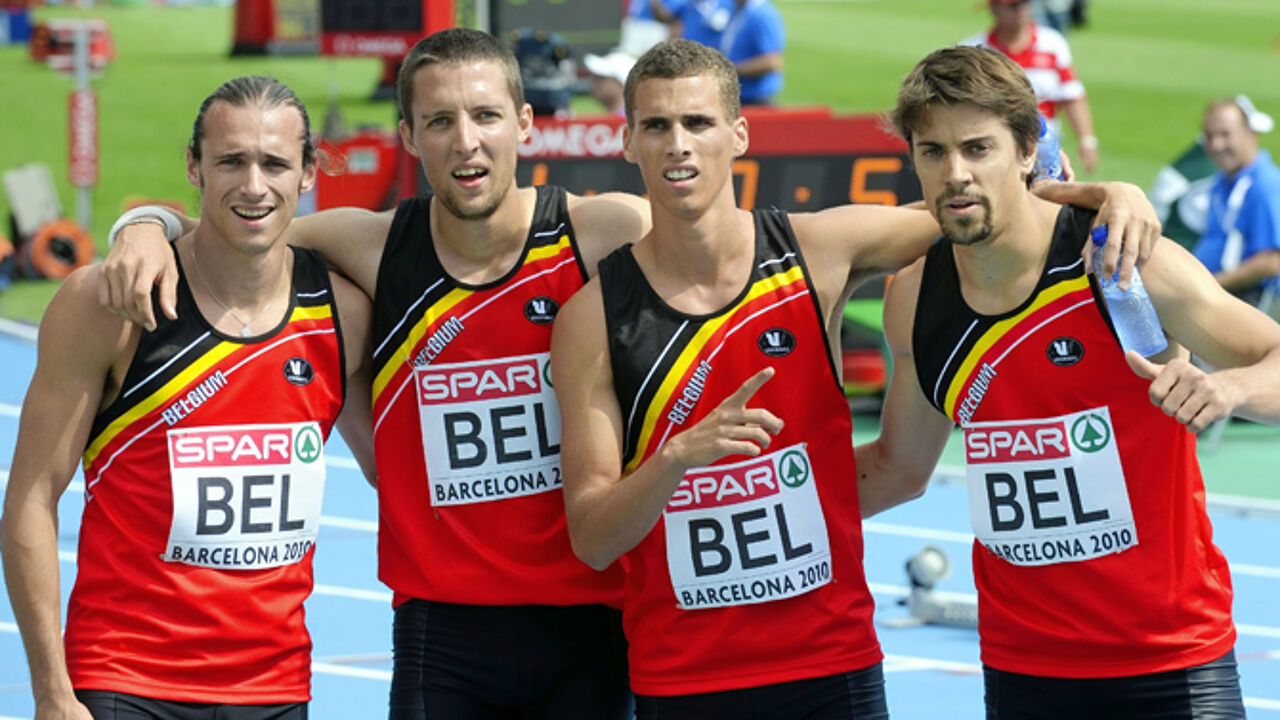 Kevin Borlée was the last man to run, but he didn't have a tough task as the others had led the team to first position. Belgium eased to a comfortable victory in the second heat in 3 minutes and 3.49 seconds, with Kevin Borlée slowing down in the final 20 metres. Still, this was the fastest time of the finalists.
Antoine Gillet, Cédric Van Branteghem and Nils Duerinck were the other runners. Jonathan Borlée did not participate as he was too tired, but he should return to the team for Sunday evening's final.
In the final, Belgium is to face stiff competition from Britain and Germany. Kevin Borlée however is confident and thinks that Belgium can go faster in the final.
Female sprinters looking for a new balance
The Belgian women could not qualify for the 4x400 metres relay final, taking last place in their heat.
However, the 4x100 metres relay team was more successful. Olivia Borlée, Hanna Mariën, Elodie Ouedraogo and Frauke Penen took fourth place which was just enough for a place in the final.
The Belgian team is looking for a new balance without top sprinter and former European champion Kim Gevaert who retired from the sport in September 2008. The team posted a time of 43.82 seconds, a season's best and the sixth time of the finalists.