Gangsters open fire on police
A police road block that was set up to intercept a stolen lorry has come under machine gun fire on the E34 motorway in Antwerp province. A police car was also rammed by the lorry. None of the police officers were injured in the incident that occurred on the E34 motorway just before the Dutch border.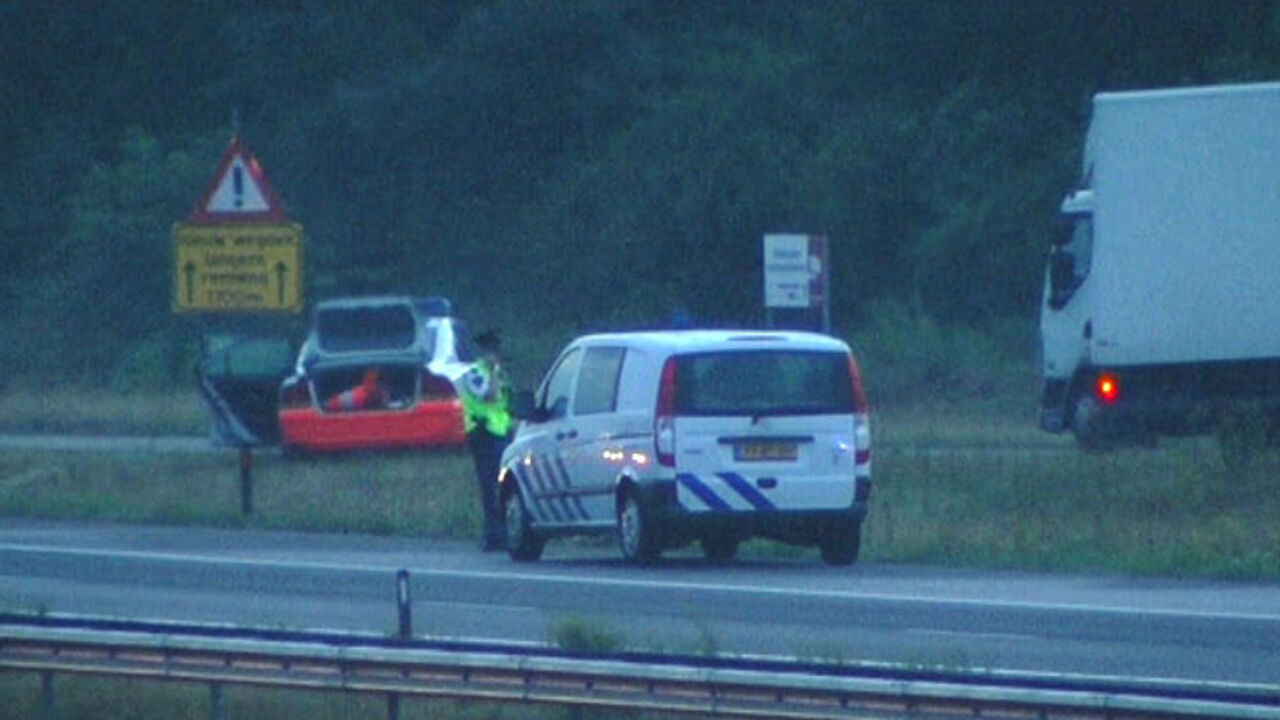 The incident began at around 7:30pm on Monday evening when a lorry was hijacked at Arendonk (Antwerp province).
The gangsters used a black Audi van with a flashing blue light on its roof to force the lorry to stop.
A total of five shots were fired.
The driver was able to escape and report the incident to the police.
The gangsters drove off and a few kilometres further on they were able to successfully hijack a second lorry.
The gangsters tied the driver up and drove off in the truck.
Meanwhile, the police had set up a road block at the border.
On their arrival at the road block, the gangsters opened fire with automatic weapons and rammed one of the police cars.
Miraculously no-one was injured.
The lorry was set on fire just over the border in the Netherlands.
The gangsters made their escape and are currently still at large.