Belgian mine disposal team back at work
The Belgian mine disposal team in Lebanon has returned to work. The team had downed tools after Tuesday's trouble on the Lebanese-Israeli border. The team of Belgian Army bomb disposal experts is in Southern Lebanon as part of the UN's UNIFIL peace-keeping and reconstruction mission.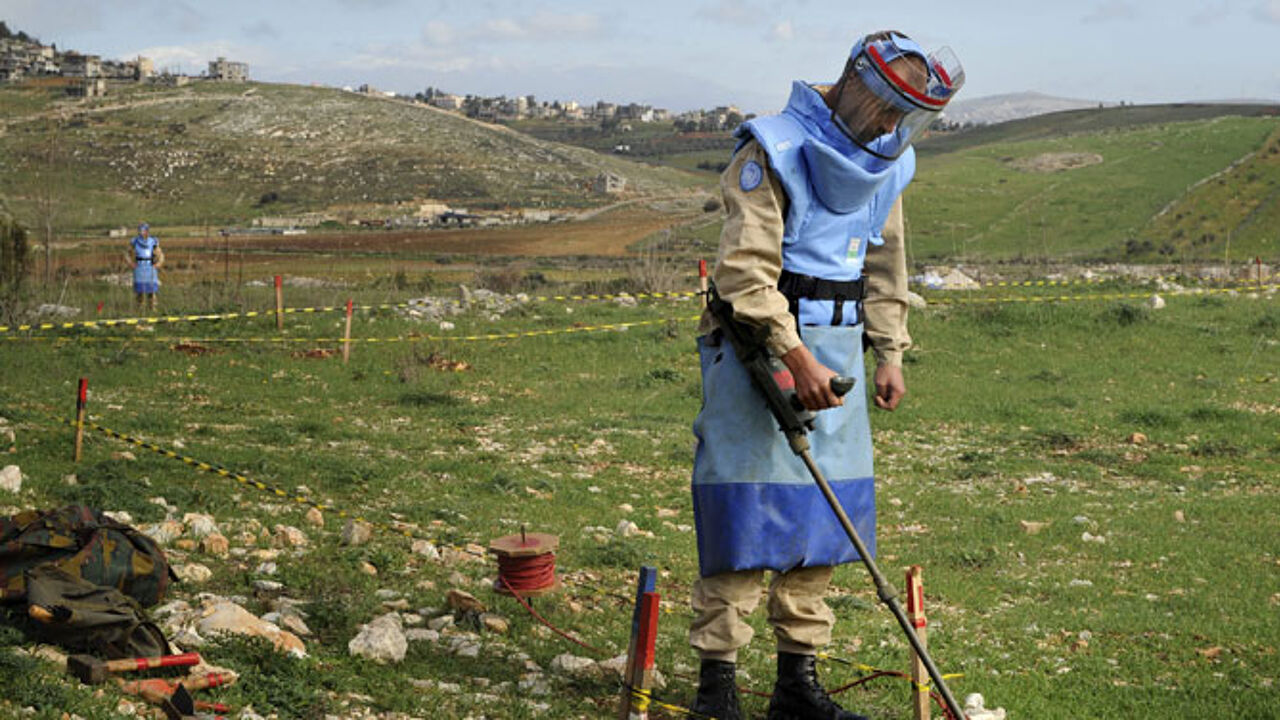 Belgium has around 150 soldiers in Lebanon, most of whom are on mine clearance duties.
On Tuesday, a dispute over a tree on the Lebanese - Israeli   border  ended in the deaths of three Lebanese soldiers, a Lebanese journalist and an Israeli Army officer.
The fighting was just thirteen kilometres from the Belgian Army's base in the Southern Lebanese town of Tibnin.
Although the Belgian troops were not in any danger during Tuesday's incident, it was decided to stop the mine clearance operation temporarily..
The Belgians resumed their duties just before noon on Wednesday.