AA Gent are out of the Champions League. In the third qualifying round against Dynamo Kiev, they were beaten 3-1 in Ghent, after also losing the first leg. Dynamo Kiev advance 6-1 on aggregate. AA Gent will continue their European run in the Europa League.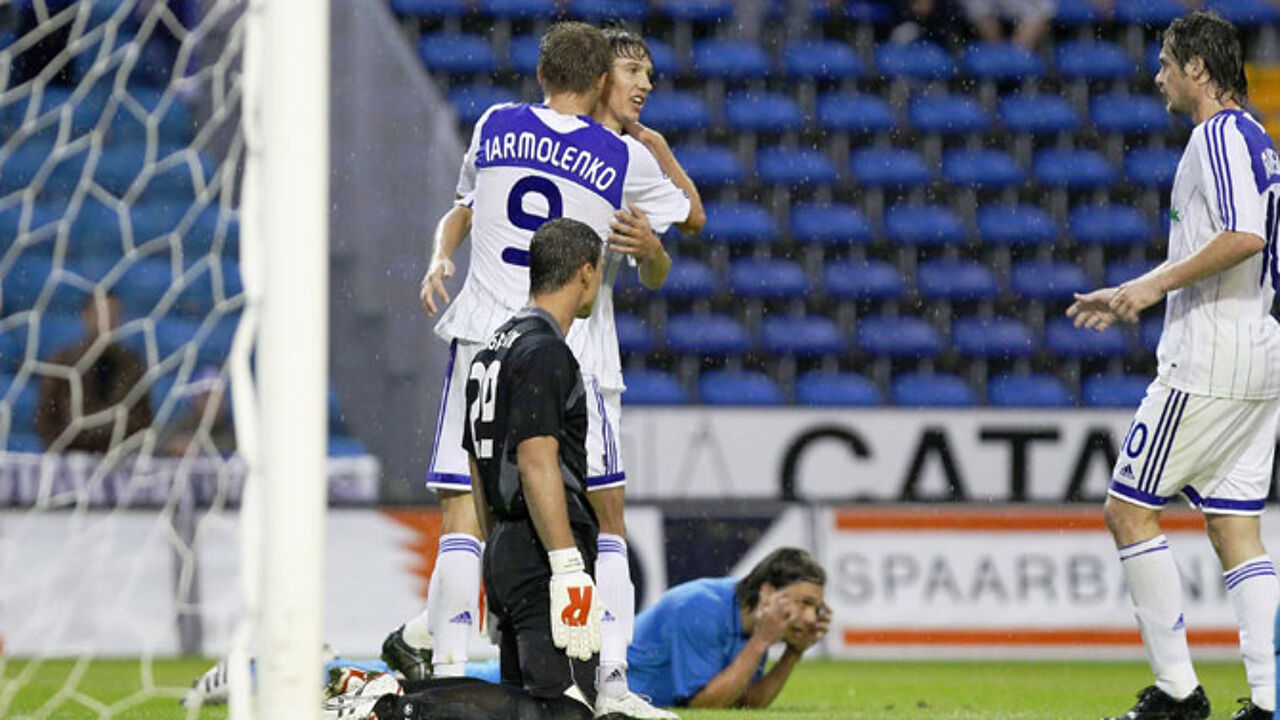 AA Gent dit not enjoy a protected status when the draw was made two weeks ago and bumped into Dynamo Kiev. Andrei Shevchenko's team proved far too strong for the Buffaloes.
AA Gent had lost the first leg in the Ukraine 3-0, and hoped to at least win the return leg before their home crowd. However, the public didn't really believe in a surprise victory: only 6,000 people attented the match in the Jules Otten Stadium in Gentbrugge.
Kiev did not underestimate AA Gent and coach Valeri Gazzaev fielded his strongest team. Gent took an enthousiast start, but missed determination before Kiev's goal.
The visitors were far more efficient and struck twice before home striker Elimane Couilibaly could pull one back for Gent. Eventually, Kiev posted an easy win after goals by Denis Harmash (photo above), Artem Milevski and Oleg Gusev. Andrei Shevchenko had two assists (photo on top: AA Gent goalkeeper Bojan Jorgacevic and defender Marko Suler after Kiev's opening goal, photo left: Kiev celebrating).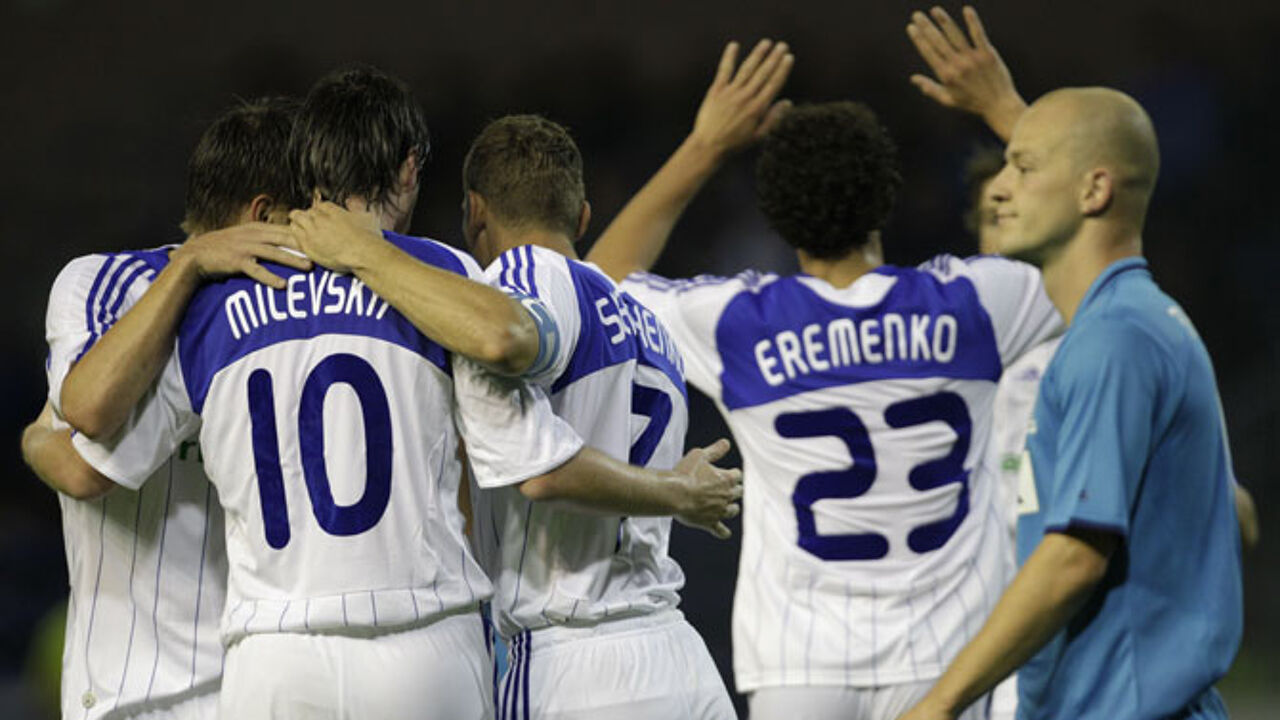 English opponent next?
AA Gent will now play in the play-off round for the Europa League, but again the Buffaloes are not seeded, which means that there is a big chance they will meet a strong opponent like Liverpool, PSV, Juventus, CSKA Moscow, Manchester City or Aston Villa.