Buffaloes outclassed by KRC Genk
The last two Belgian First Division matches of the weekend were played on Sunday evening. AA Gent suffered a humiliating 4-0 defeat at home against Racing Genk. Later in the evening, the match between Germinal Beerschot and Cercle Brugge ended in a goalless draw.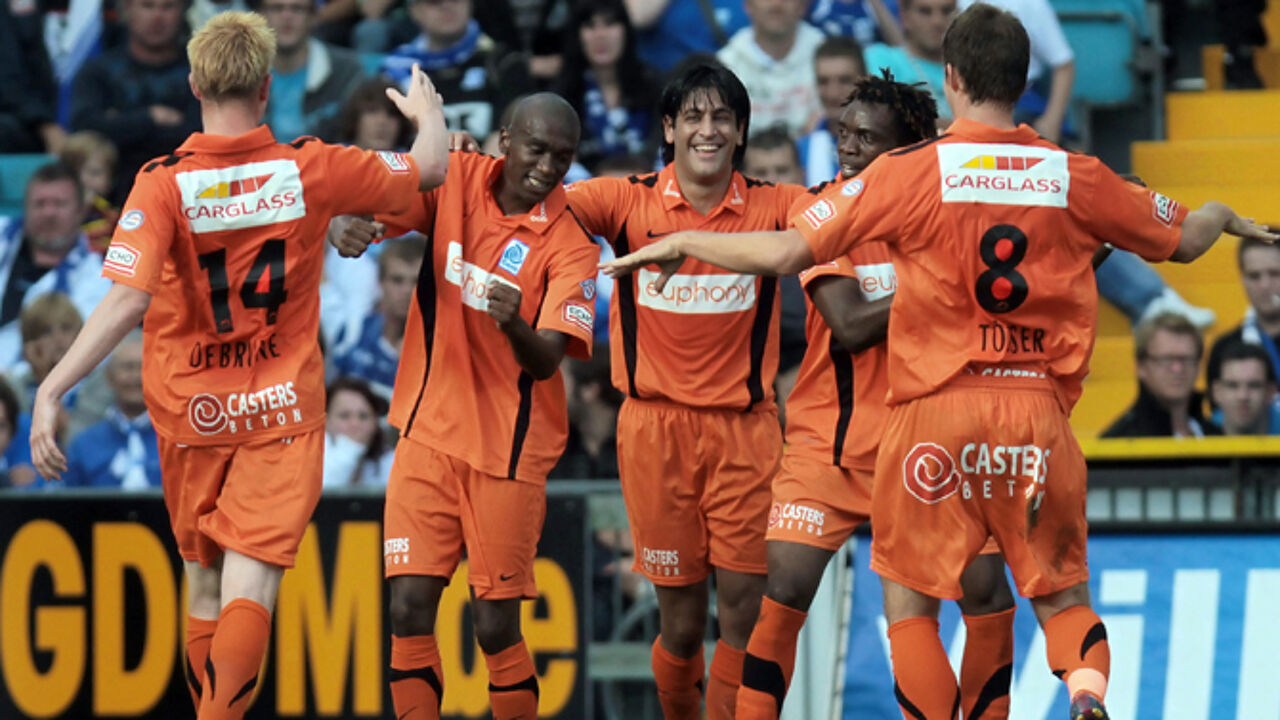 It's been a tough week for the new AA Gent Coach Francky Dury.
Tensions in the dressing room, failure to make it to the play-offs for this season's Champions League and now a 4-0 thrashing by Racing Genk in what was the last season's league runners-up and cup winners' first home game of the season.
Racing Genk seized the initiative from the outset and this was rewarded by a De Bruyne (photo) goal scored from 25 metres after 12 minutes of play.
Genk slowed things down a little allowing AA Gent into the game.
On twenty minutes, the AA Gent team and 90% of the supporters in the Jules Otten Stadium called for a penalty after Genk's Matoukou brought down Custovic inside the box.
However, the referee waved play on.
Genk turned up the heat again.
De Bruyne almost made it 2-0 and minutes later Barda shot into the side-netting.
The inevitable happened five minutes from half time when Ngongca put the visitors two up.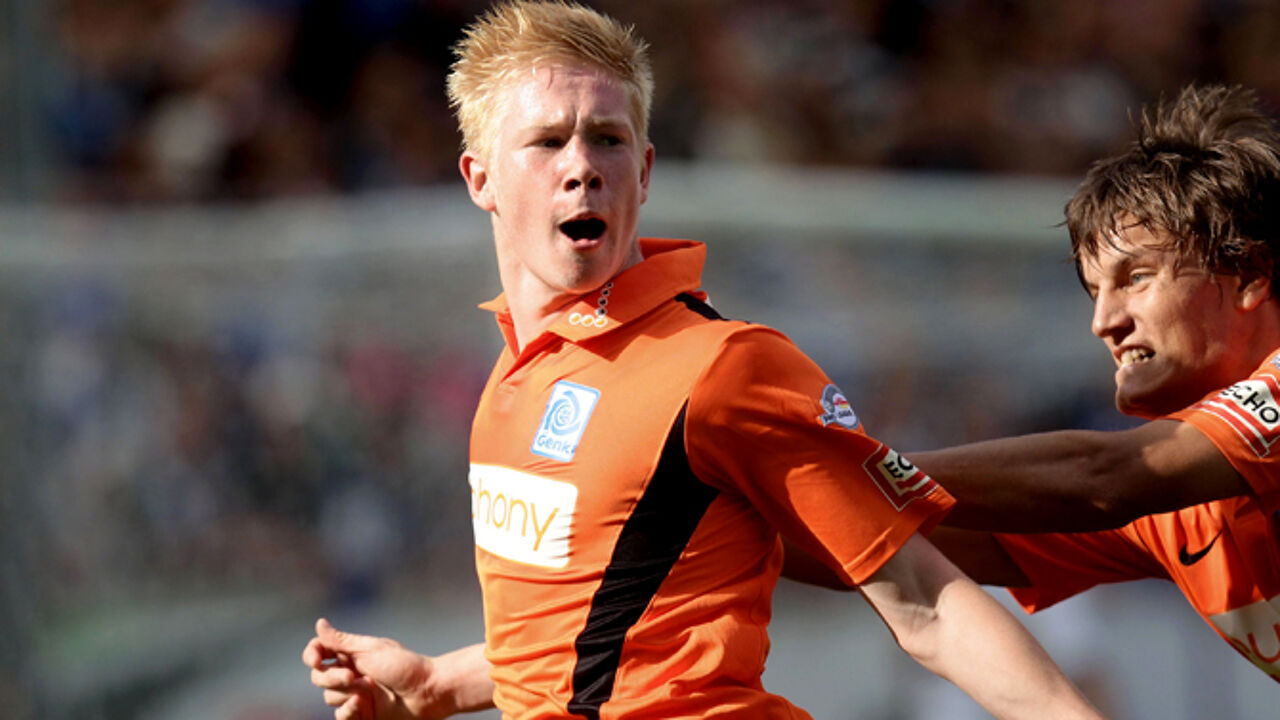 AA Gent brought in Ljubijankic and Arbeitman for the second half.
However, this made little if any difference.
Racing Genk went full steam for a third goal that would put the match beyond AA Gent's reach.
The goal came twenty minutes into the second half when Jelle Vossen's (photo) shot deflected off the AA Gent defender Duarte into goal.
The Buffaloes had a couple of chances to score a consolation goal.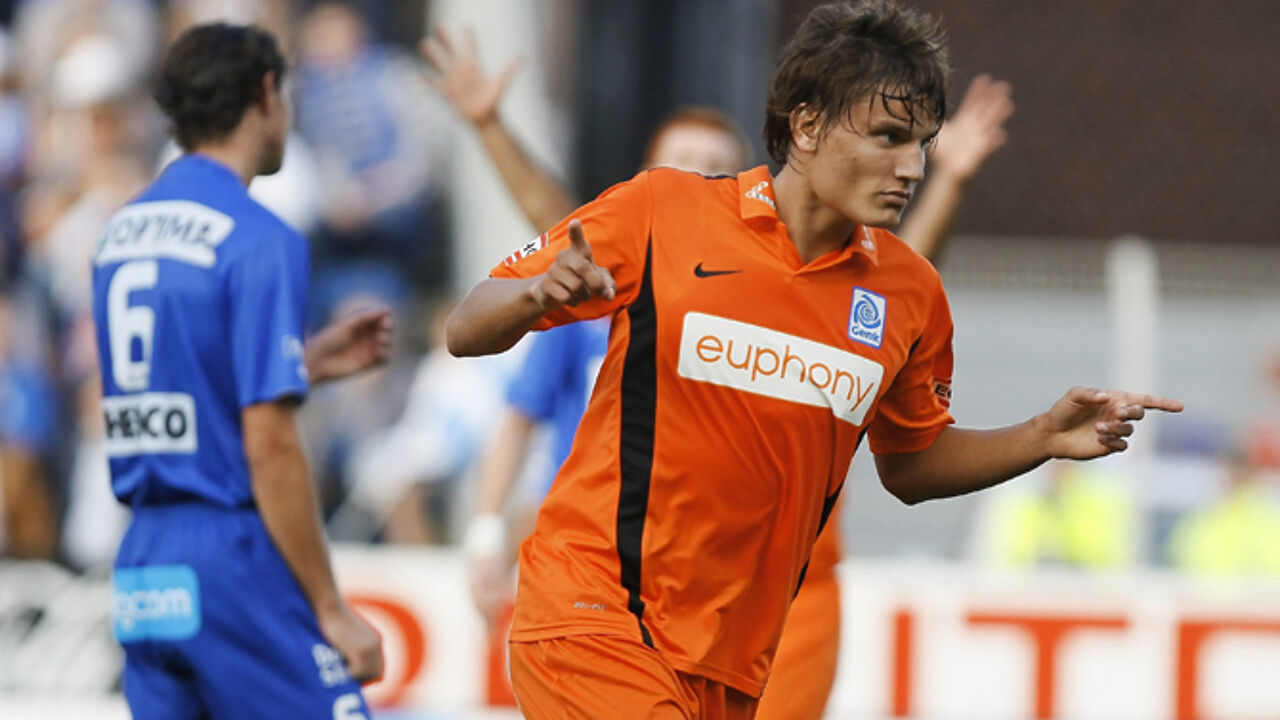 However, the Racing Genk keeper Courtois was on good form.
Fabien Camus' (photo) 81st minute goal made AA Gent's humiliation complete.
Francky Dury clearly has his work cut out if the Buffaloes are to repeat the success of last season.
Racing Genk has six points from two games.
AA Gent has three points.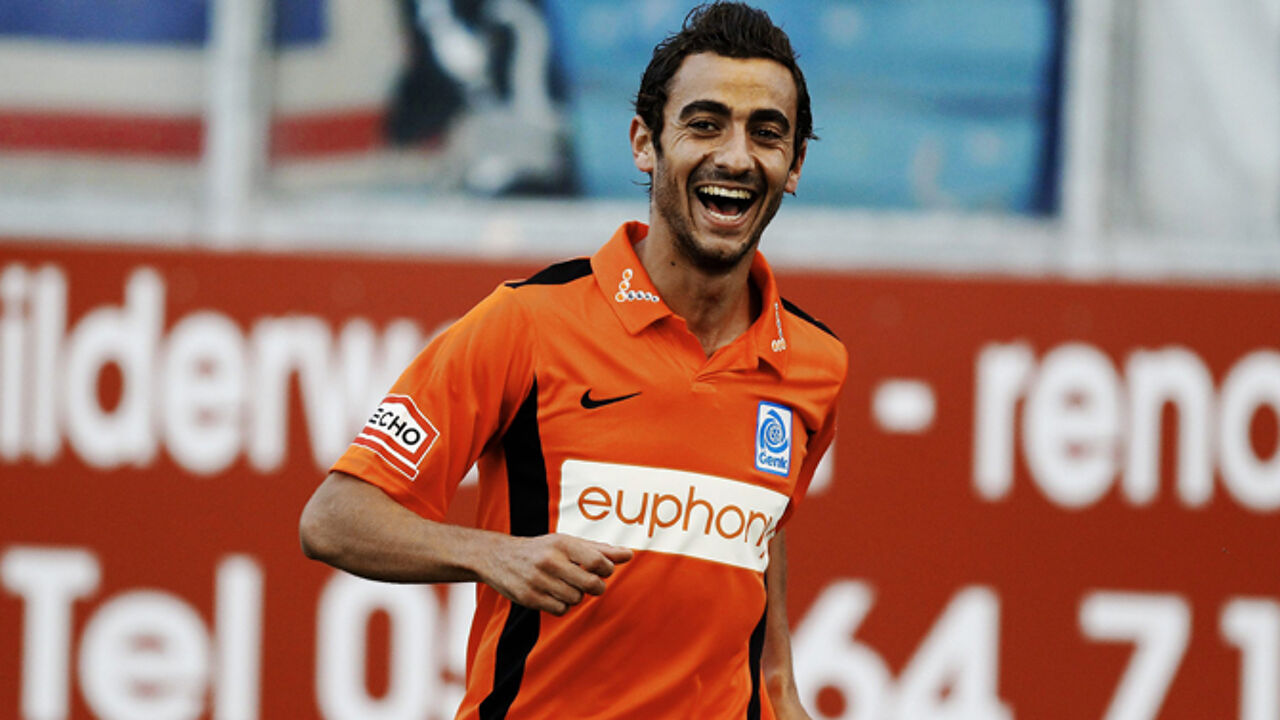 Goalless draw in the Olympic Stadium
The new Germinal Beerschot Coach Glenn De Boeck failed to take all three points against his former team Cercle Brugge.
The match was marked by sloppy passing and uninspired play.
0-0 was a just scoreline.
Cercle Brugge has two points from two games. Germinal Beerschot has one point.