Shop engulfed by sea of flames
A fire has destroyed a Pakistani-owned clothing store on the corner of the Brabantstraat and the Aarschotstraat, near to Brussels' North Railway Station. It took fire-fighters from the Brussels Fire Service three hours to get the fire under control.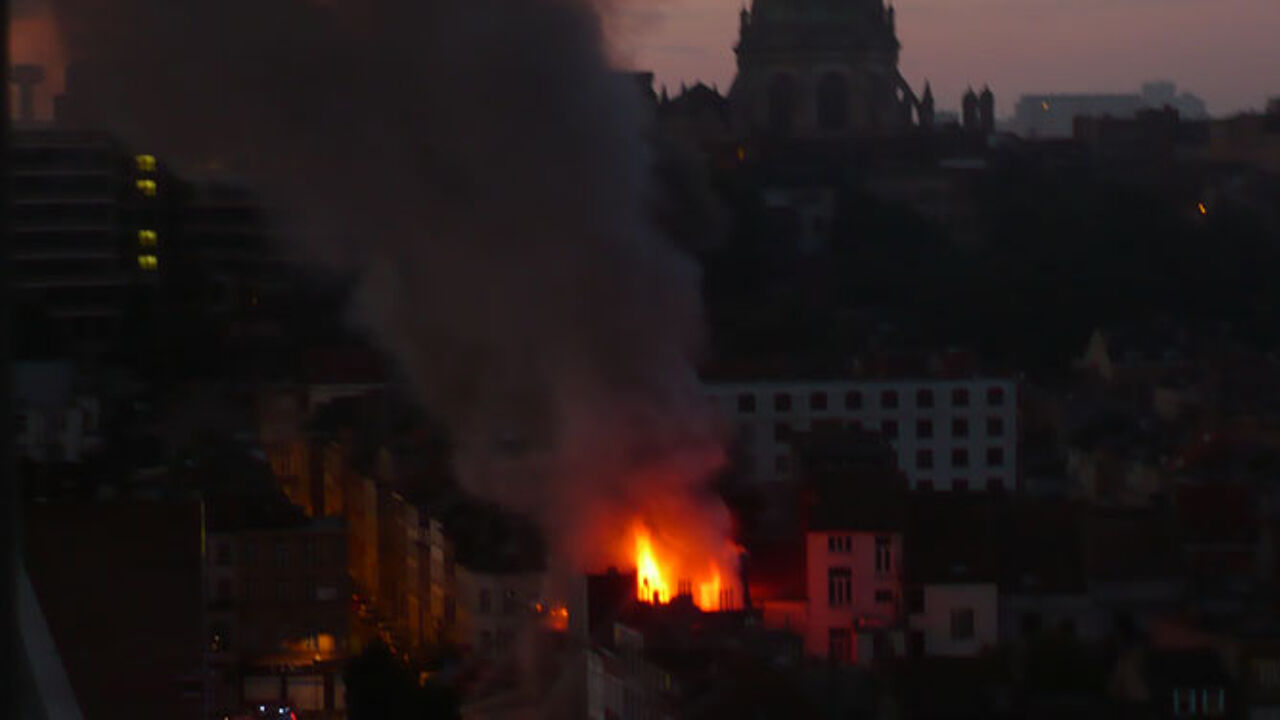 Several houses were wrecked by the blaze.
As the damaged buildings are used exclusively for retail, no-one was injured in the fire.
Smoke from the blaze could be seen over a wide area.
Police Commissioner Roland Thiébault of the Brussels-North Local Police Service told journalists that there are strong indications that the fire was started deliberately.
Mr Thiébault added that two suspects had been taken to a Schaarbeek police station for questioning.
A police patrol saw two men smash the shop's glass front door at around 5am on Monday morning.
Shortly afterwards, the police officers heard an explosion and saw the men run away.
The police patrol was able to immediately detain the two men and alert the Fire Service.
The area is currently closed to traffic, while a demolition firm removes what's left of the damaged buildings.