Belgians injured in bus crash
Three Belgians were among those injured when a Dutch Eurolines coach was involved in an accident on the A2 Brussels to Paris motorway at Crespin just across the border in France. Two of the Belgians injured are women, one is male.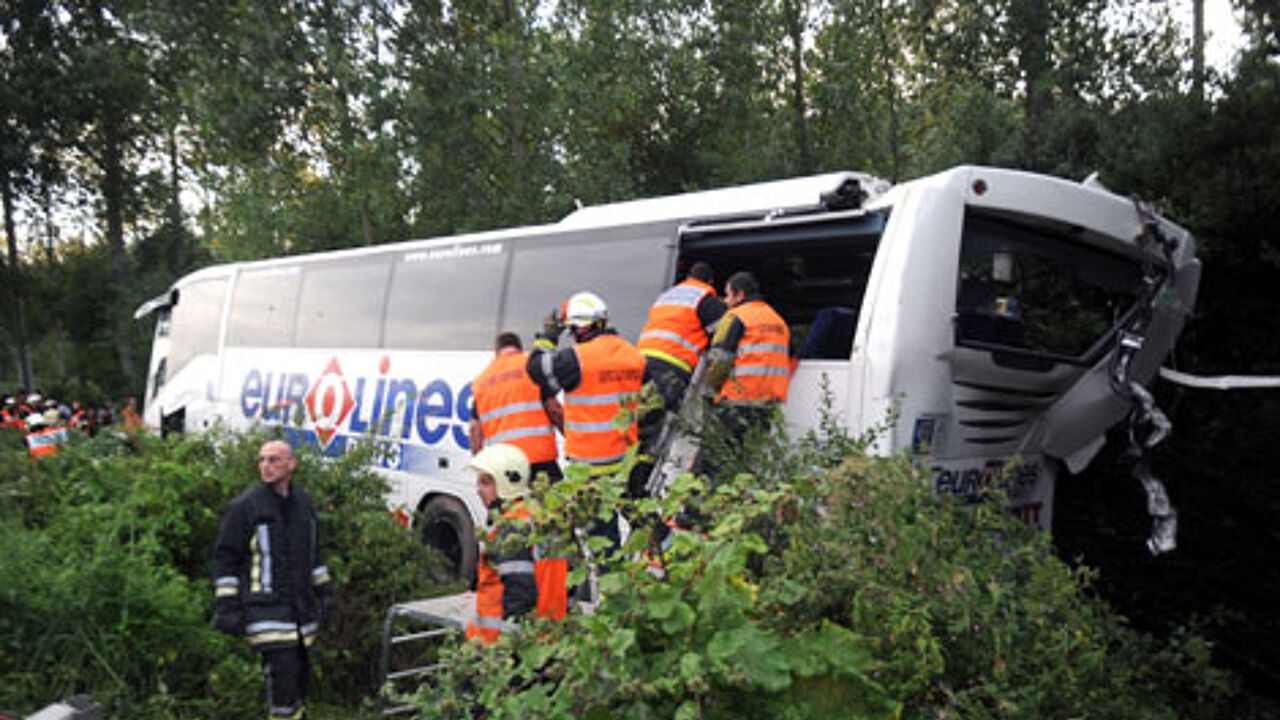 One passenger died in the accident, five others were seriously injured and 17 people on board sustained minor injuries.
Emergency service teams from Valenciennes, Lille (France), Mons and Quiévrain (Hainaut province) attended the scene of the accident.
The Dutch-registered coach operated by Eurolines was on route from Amsterdam to Paris.
As well as Belgians, there were Dutch, French and British nationals aboard the coach.
The injured passengers are being treated at local hospitals.
The 21 passengers that escaped injury were taken to a local sports hall.
It is believed that the driver  of the coach fell  asleep at the wheel.
However, some of the passengers that were aboard the coach have said that the bus driver was speeding and things went wrong when he tried to overtake another vehicle.
A Eurolines spokesman said that that it is unlikely  that the driver had been speeding.