Coach crash driver detained
The driver of a Dutch-registered Eurolines coach that crashed on Friday has been detained by the French authorities. One person died in the crash on the A2 Brussels to Paris motorway at Crespin.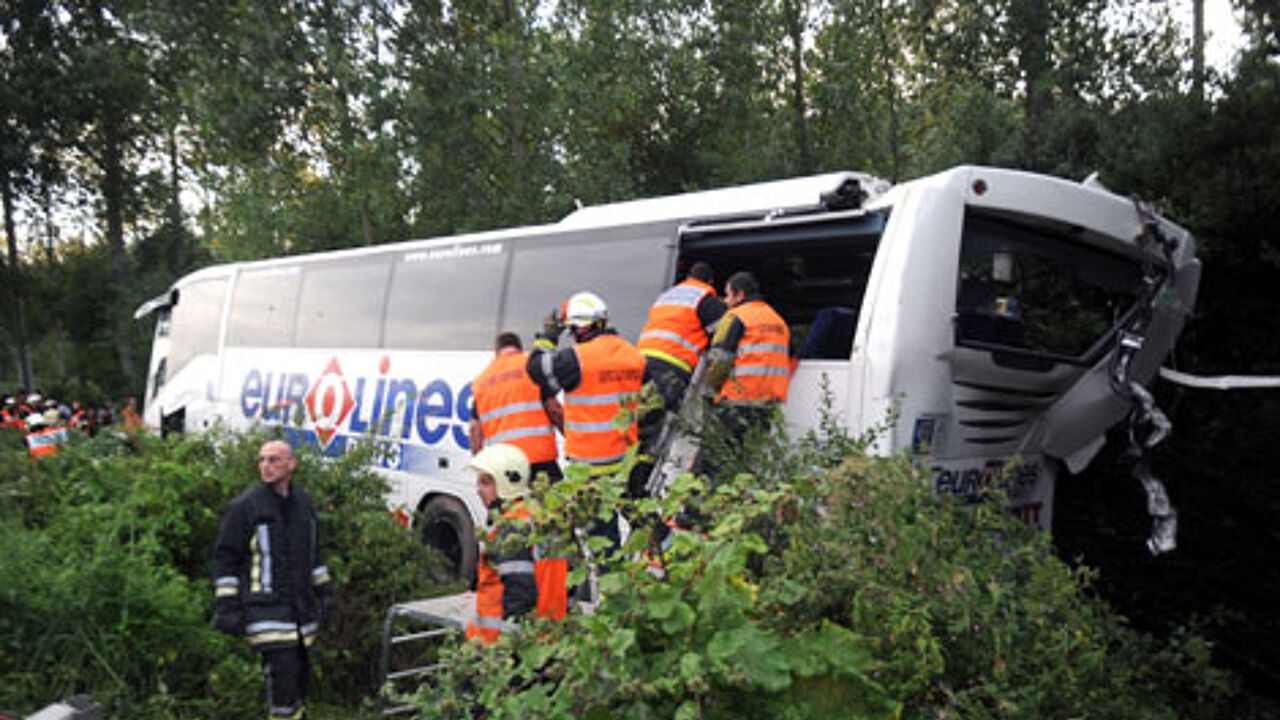 Five others were seriously injured and 17 people on board sustained minor injuries.
Three of those with minor injuries are Belgian nationals.
According to some eyewitnesses, the coach driver was speeding.
However, Eurolines has said that this is unlikely as all its vehicles are fitted with speed limiters.
Others claim that the driver dozed off at the wheel.
The French authorities have launched an investigation to ascertain whether the driver was in anyway responsible for the accident.
He has been questioned and is now in police custody.